A World War II submarine that was sunk with 80 sailors on board and has been missing for three-quarters of a century was found, according to an organization dedicated to finding dozens of lost war subs.
The USS Grayback was discovered more than 1,400 feet under water about 50 miles south of Okinawa, Japan, in June by Tim Taylor and his "Lost 52 Project" team, which announced the finding Sunday.
The sub was sunk by a Nakajima b5N carrier bomber Feb. 26, 1944, during its 10th war patrol, according to a video announcement from the Lost 52 project.
Taylor founded the Lost 52 Project after his first WWII submarine discovery of the USS R12. The team has found at least four other subs and is determined to discover, survey and create 3-D documentation of the final underwater resting places of the more than 40 remaining missing subs.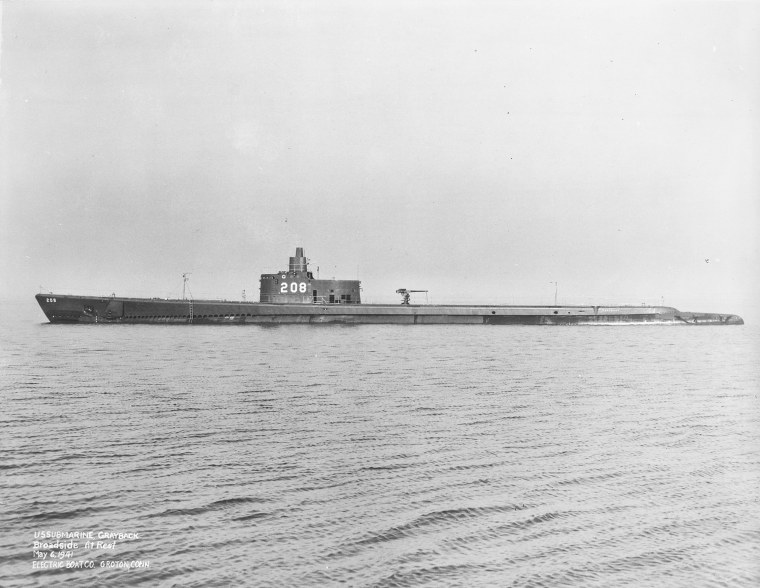 The Navy did compile a history of the 52 submarines it had lost during WWII with approximate locations of where the vessels sank, according to The New York Times. But in the case of the USS Grayback, it had relied on an incorrect Japanese translation of war records that had one digit wrong in the assumed latitude and longitude of where the sub went down.
The USS Grayback left for its final mission from Pearl Harbor on Jan. 28, 1944, according to the Naval History and Heritage Command. The sub was ordered home in late February with only two torpedoes remaining after an attack on a Japanese convoy. The Grayback was slated to arrive in Midway in March, but never arrived and was listed as "presumed lost" by the end of the month.
The Grayback was the 20th most successful submarine during WWII and earned two Navy commendations and eight battle stars for its service.