A Wyoming judge urged the state's Supreme Court Wednesday to let her remain on the bench despite her publicly stated refusal to perform same-sex marriage ceremonies, citing religious objections.
The state's judicial ethics commission recommended that Ruth Neely be relieved of her position as a magistrate in the small northwestern Wyoming town of Pinedale, after she told the local newspaper that she would "not be able to do" marriage ceremonies for gay couples.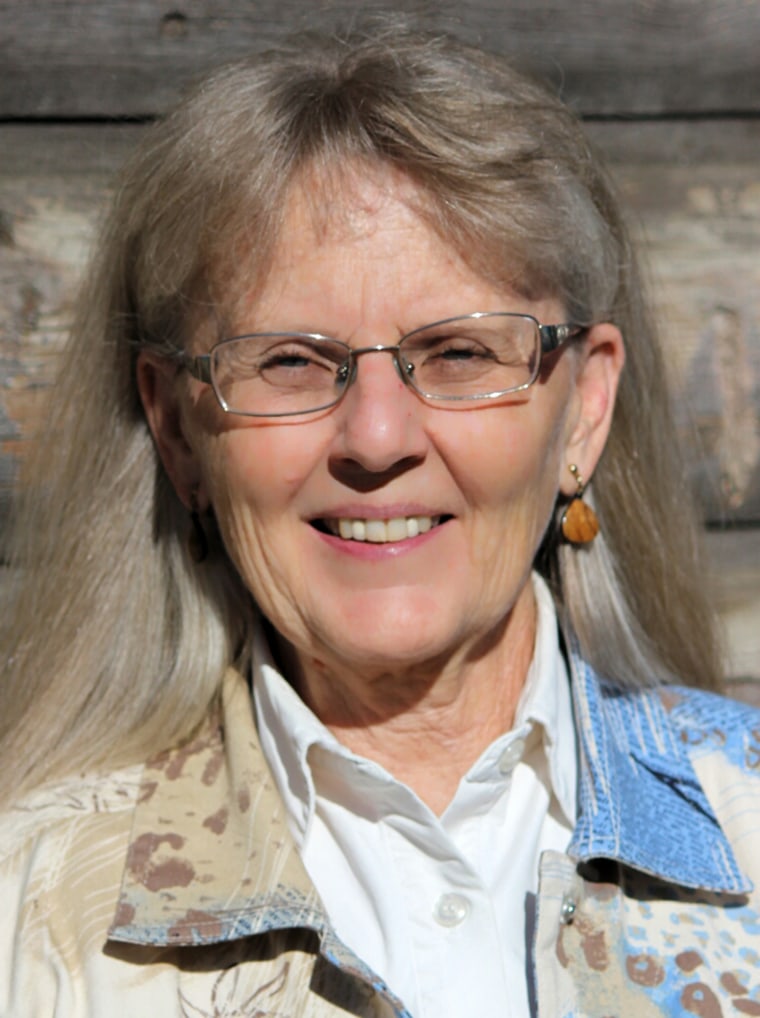 "When law and religion conflict, choices have to be made," she told the Pinedale Roundup.
In a letter to the state's judicial ethics advisory committee, she wrote, "Homosexuality is a named sin in the Bible, as are drunkenness, thievery, lying, and the like. I can no more officiate at a same-sex wedding than I can buy beer for the alcoholic."
Related: Alabama Chief Justice Defends Anti-Gay Marriage Memo
Her lawyer told the court that she's being unconstitutionally punished for her religious views.
But the state judicial conduct board found that she violated ethics rules requiring judges to follow the law, avoid the appearance of impropriety, and perform duties fairly, without bias or prejudice.
"Judges do not enjoy the same freedom to proselytize their religious beliefs as ordinary citizens," the commission said, finding that her public statements amount to a conclusion that "adherence to the law is optional."
Because she violated ethics rules, the commission said, she should not be allowed to remain in her other job as a municipal court judge in Pinedale.
Related: Kentucky Clerk Kim Davis, Who Refused to Issue Marriage Licenses to Gays, Seeks to End Case
Urging the justices to allow Neely to remain on the bench, her lawyer said the commission "has adopted an extreme position. It claims that because Judge Neely's religious beliefs prevent her from solemnizing same-sex marriage, she cannot be a judge in Wyoming, even in a position that does not have authority to perform marriages."
She would tell any same-sex couple where they could find a magistrate to handle their wedding and would treat all gay and lesbian people in her courtroom fairly, her lawyer said.
Since the U.S. Supreme Court ruled last year that states cannot ban same-sex marriage, most local officials, including judges, have complied. While some county clerks refused to issue marriage licenses on religious grounds — most visibly, Kim Davis in Kentucky — clerks and judges have generally treated gay and lesbian couples no differently.
Only North Carolina and Utah have laws in effect that permit local officials to opt out, on religious grounds, of involvement with same-sex weddings. Judicial ethics commissions in Oregon and Washington have voted to sanction judges for refusing to officiate at same-sex marriages. In Louisiana, Nebraska, Ohio, Pennsylvania, and Wisconsin, state commissions have issued advisory opinions saying a judge would violate ethics rules for such a position.
The Wyoming Supreme Court said it would issue a written ruling later on Ruth Neely's appeal. For now, her authority to act as a local magistrate has been suspended, though she is still serving as the Pinedale town judge.