An Indian citizen who studied in Ohio pleaded guilty Monday to funneling thousands of dollars to an al Qaeda leader in Yemen and trying to orchestrate the killing of a judge, federal prosecutors said.
Yahya Farooq Mohammad, 39, pleaded guilty to one count of conspiracy to provide and conceal material support or resources to terrorists and one count of solicitation to commit a crime of violence, the Justice Department said in a statement.
"He is a dangerous criminal who deserves a long prison sentence," said David A. Sierleja, the acting U.S. attorney for northern Ohio.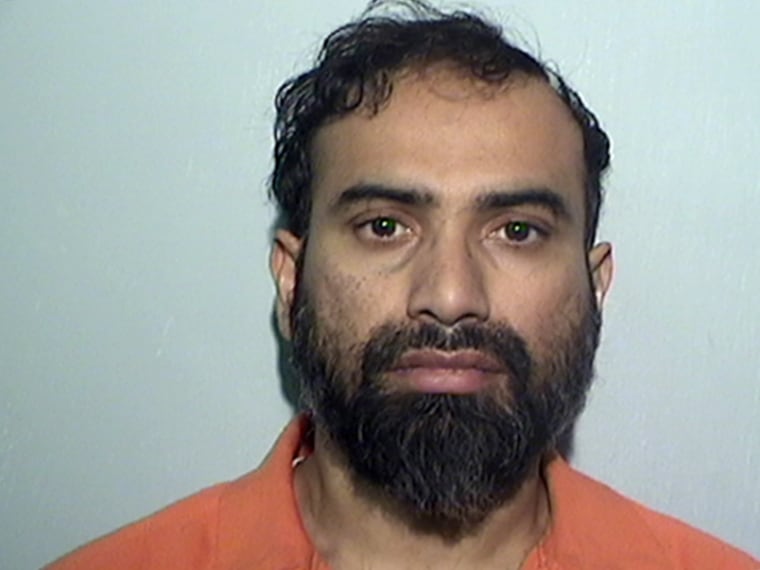 Mohammad, who studied engineering at Ohio State University from 2002 to 2004, was one of four people arrested in 2015 and charged with plotting to travel to Yemen to provide $22,000 to former al Qaeda propagandist Anwar al-Awlaki years earlier. (Al-Awlaki, a New Mexico-born cleric, was killed by a U.S. drone strike in Yemen in 2011.)
Mohammad admitted offering $15,000 to an undercover FBI agent to kidnap and kill U.S. District Judge Jack Zouhary, who was overseeing his terrorism case. He had been introduced to the undercover agent by another inmate at the Lucas County Corrections Center in Toledo.
He allegedly arranged for the money to be paid through his wife, a U.S. citizen, in Chicago, according to the indictment. She gave the undercover FBI agent an envelope containing a $1,000 cash down payment in April 2016, the indictment said.
The undercover employee in May 2016 showed the wife a photo of what was purported to be the judge's dead body and informed her that "the photograph was the matter that he was to conduct for her husband," the indictment said.
She allegedly told the undercover agent that she would have to contact her husband and then would contact the undercover employee, according to the indictment. Mohammad's wife was named only by her initials in the indictment. She has not been charged.
Mohammad is expected to be sentenced to 27½ years in federal prison. He will then be deported under the terms of his plea agreement, the Justice Department said.
The other men arrested with Mohammad in 2015 are awaiting trial.