On the afternoon of Oct. 15, 2017, the actress Alyssa Milano tweeted a request to her followers: "If you've been sexually harassed or assaulted write 'me too' as a reply to this tweet."
The results were overwhelming.
Within 24 hours, her post generated thousands of replies, comments and retweets and inspired thousands more original posts on social media, with women and men from around the world sharing personal stories. Among the celebrities who responded were Lady Gaga, Viola Davis, Javier Muñoz and Evan Rachel Wood.
But many women who were not household names also spoke out: nurses, teachers, engineers, florists, waitresses and students — mothers and daughters, sisters and wives.
Some opened up for the first time about being raped. Others told of fending off aggressive co-workers and losing jobs.
Milano wasn't surprised to learn that so many people had #MeToo stories — but she was surprised about how candid they were in telling those stories on social media.
"Everyone was so brave to talk about their experiences," Milano told NBC News in a phone interview on Monday, the anniversary of her tweet heard 'round the world.
"The most beautiful thing from all of this is not only women standing up and using their voices but standing up for each other in solidarity," Milano added. "The collective pain we've felt has turned into a collective power. It's amazing."
In the weeks after Milano's tweet, the #MeToo movement — which the activist Tarana Burke created more than a decade earlier — became a widespread battle cry for those seeking to show that sexual harassment is not an isolated incident, and nor is sexual assault rare. The results were far-reaching — dozens of powerful men accused, many of them toppled, a handful criminally charged.
"We've come really, really far in a year, but I think we have a lot further to go," Milano said. "No movement is perfect. There are going to be setbacks. But I think it's within the gray areas that we can have important discussions about setting boundaries that have never been set before."
NBC News reached out to dozens of the initial responders to Milano's tweet and Facebook post, who were among the first to say "Me, Too" last fall. Seven of those women, ranging from their teens to their 60s, agreed to reflect on how their #MeToo moments drove them to rethink their careers and their lives. Some were glad that they'd stepped forward a year ago and were heartened by the reckoning that's happened since; others pointed to Brett Kavanaugh's confirmation to the Supreme Court as a sign that there's still a long road ahead.
These are their stories:
'I was told I didn't have a choice'
Amanda Yennie, 46, who lives in Arizona, didn't think twice about typing #MeToo when she spotted Milano's tweet last year.
When she was in her 20s, Yennie said, she was fired from her job as a Hooters hostess for standing up to customers who tried to grope her.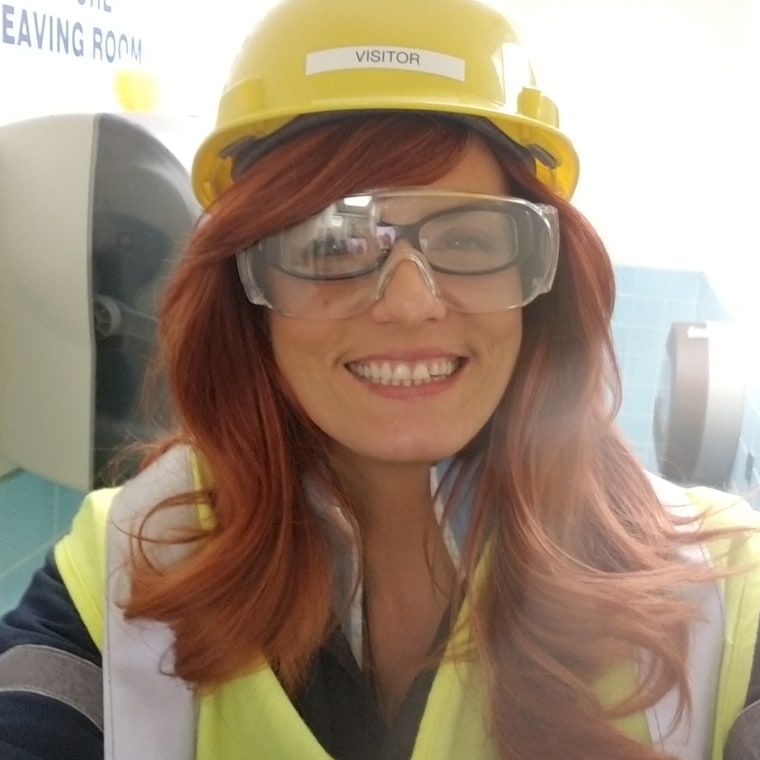 "I would tell them, 'If you want to keep your hand attached to your body, don't do that' and the manager told me, 'You have to let them grab you,'" she recalled. "I said, 'I'm not letting them touch me and I will defend myself' and I got fired. I was told I didn't have a choice."
Because the incident took place in the 1990s, prior to new ownership taking over Hooters in 2011, Hooters is unable to respond to Yennie's allegation, said Claudia Levitas, Hooters' chief legal officer. "What we can say, with 100% conviction," Levitas said in an email, "is that harassment is absolutely not tolerated at Hooters. We have a zero tolerance harassment policy and provide extensive training to all of our managers."
Yennie said she was later routinely harassed by male customers at a nightclub where she worked in Atlanta. Twice, she was followed out to her car late at night by men who she said tried to rape her. It never occurred to her to report them to the police.
"It's not the culture," she said. "We're conditioned to be thankful that they decided not to hurt you."
Yennie, who works in statistics in Arizona, is now a married mother of two teenage boys.
The #MeToo movement prompted some candid conversations with her sons.
"We've had various discussions about what consent means," she said. "If she at any point says 'no,' he must respect that. And if he doesn't, it's not the police he needs to worry about — it's me."
'I felt like I needed to say something'
Stephanie Angstadt was 17, living in a group home and "feeling very cut off from the real world" when she saw Milano's #MeToo tweet. She had been placed in protective custody in Mississippi after she said her father sexually abused her, beginning when she was 15. (Her father was investigated and the case went to a grand jury, but he was not ultimately charged, according to the district attorney who oversaw the case.)
Angstadt said she watched as thousands of other women said #MeToo in response to Milano's tweet, which showed her she was far from alone. When she shared her own story, she was met with support.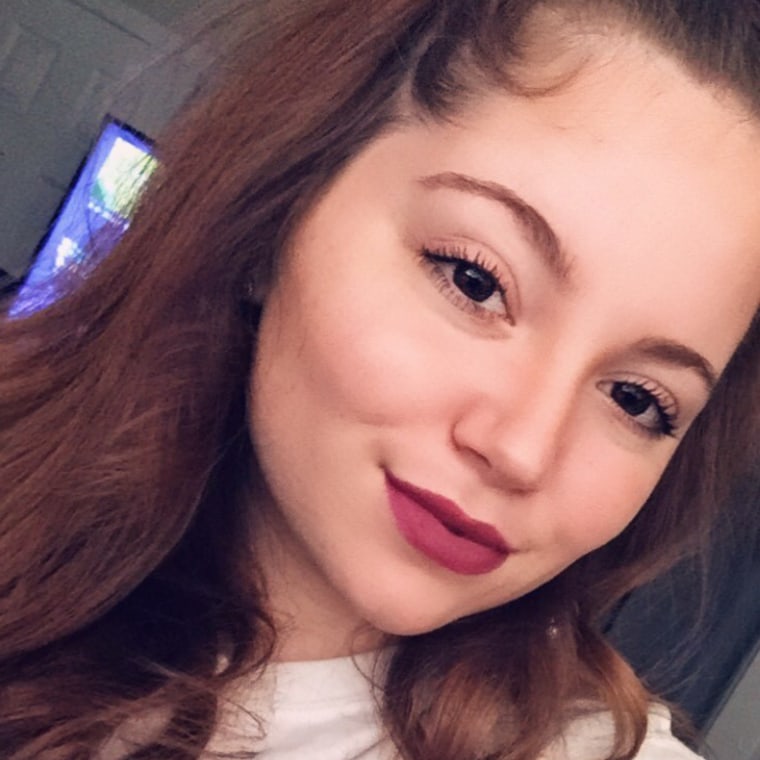 "A stranger tweeted back to me to stay strong," she recalled.
Now 18 and living on her own, Angstadt is working as a retail installation expert and considering a career in law. Her experience makes her want to help other women.
"The more women that speak out will make more people realize there's a problem," she said.
'To this day, it still makes me angry'
When Greta Kirby saw Milano's tweet, the memories began flooding back.
More than four decades ago, when she was 24 and working in Nashville as a bookkeeper for a financial firm, she had an older boss who was married with grandchildren. During an office party one night, she said, "he was all over me." She escaped by promising her boss she would meet him later — and then fled home. The next morning, her furious boss fired her.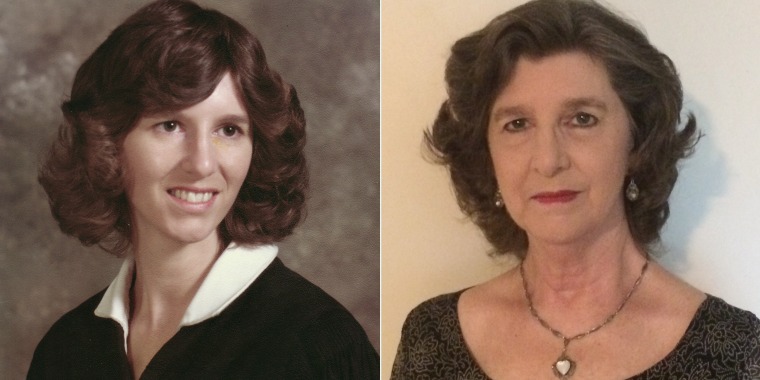 Kirby turned to a lawyer for help, but the lawyer said it wasn't worth filing charges because her former boss could prevent her from working in the city.
"It will be all over the newspapers and a lot of people will believe it's all your fault," Kirby said the lawyer told her.
"So I had to forget about it and I went on and found another job — and that was the end of that," Kirby continued. "To this day, it still makes me angry."
The incident prompted Kirby to go back to school to study nursing, which she believed would be a safer field for women.
She was glad to lend her voice to #MeToo.
"Listening to people online and seeing and hearing women tell their stories I realized I was certainly not the only person going through this," she said.
Earlier this year, Kirby ran for county commissioner in Smith County and won, unseating a male incumbent.
'I couldn't believe I was hearing this from a professor'
Nora Yolles Young was in her early 20s and on an archeological dig with a group of students at the University of the Redlands in California when one of the male students got drunk and assaulted her, she said.
When she tried to talk to her male professor about the situation, he brushed her off, she said.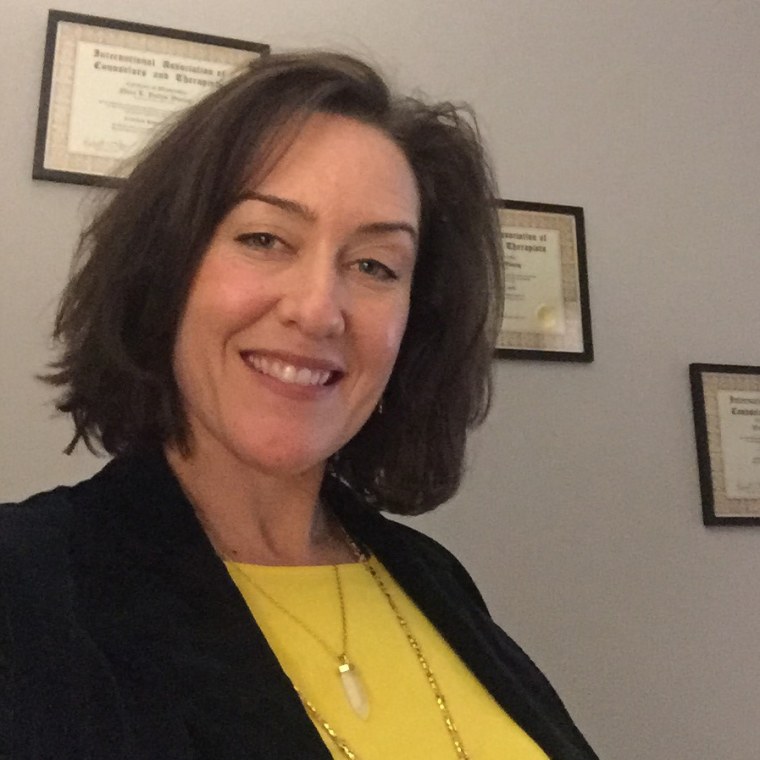 "He said, 'Don't act like you didn't know what you were doing,'" Young recalled. "I said, 'It sounds like you're saying I got what I asked for when this person tried to rape me.' And he said, 'I do — and boys will be boys.' I couldn't believe I was hearing this from a professor."
Young said she ultimately left the class and the professor refused to give her credit for it. The school declined to comment. The professor did not immediately respond to requests for comment.
When Young saw Milano's tweet, she thought back on the incident and decided to respond.
"I was hoping it would create a larger conversation of empowerment," she said.
Young, now 46, worked for years as an archeologist, but after 9/11 she decided to become a hypnotherapist focused on helping others — particularly women — to heal.
'This is the time to talk about it'
Michelle Bart was 24 on Halloween in 1992 when she went to a party with colleagues from the Colorado casino where she worked. She let a drunk co-worker sleep on her couch because he couldn't drive home. She woke up to find that he was in her bed and had sexually assaulted her, she said.
"I never reported it," she said. "I didn't want to lose my job."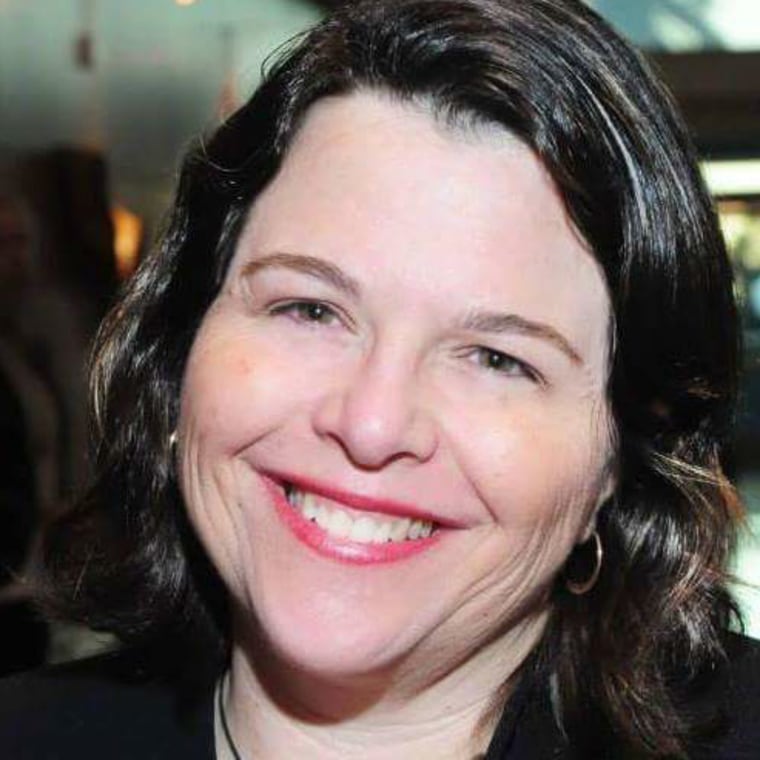 To avoid her attacker, she requested a shift change at the casino, even though it meant less money. She has struggled for decades with feeling that she was to blame for the assault.
When she posted #MeToo in response to Milano's Facebook post, some family members questioned whether she should go public with such a personal and painful story.
"My mom asked, 'Are you sure you should be talking about this?'" Bart said. "And I'm like: 'Yeah, this is the time to talk about it. We can't hide anymore.'"
Now living in the Northwest, Bart is the president and co-founder of the National Women's Coalition Against Violence and Exploitation, a nonprofit that assists women and children who are the victims of domestic violence and sexual abuse in California, Washington and Oregon.
'The system is set up so that women don't want to come forward'
The #MeToo movement felt timely to Kristin Heckler, who had reported a professor in her graduate theater program at The New School for inappropriate behavior in the spring of 2016.
"He stared at my chest. He repeatedly said things that made me feel uncomfortable," she recalled.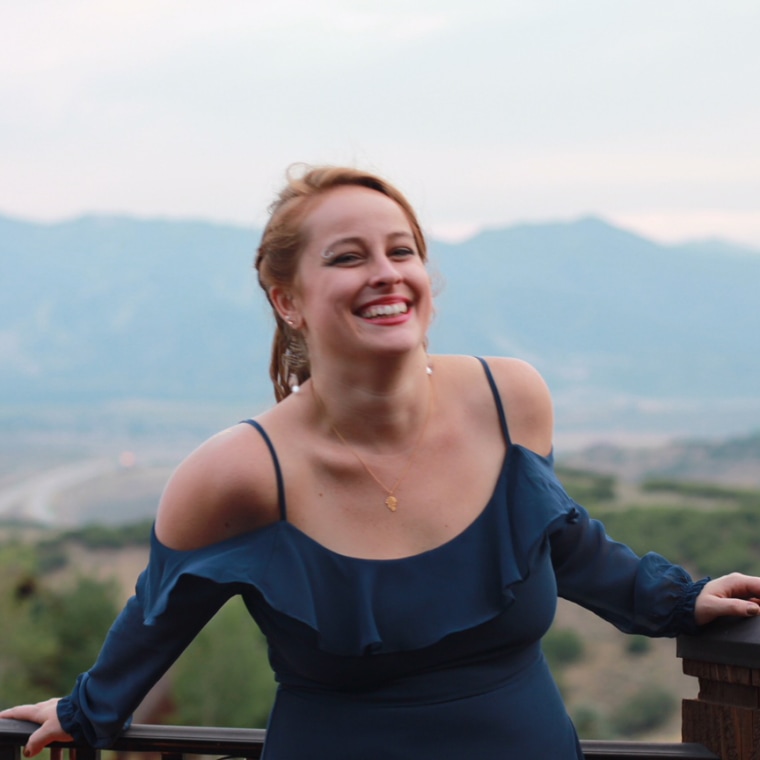 The leering was difficult, she said, but so was the process of reporting him. Rumors spread that she was only speaking out because she wanted a better grade. Heckler believes reporting her professor cost her career opportunities.
"The system is set up so that women don't want to come forward," said Heckler, 30. "The world of theater is totally based on connections. And burning the bridge to my head of department definitely put me at a deficit when it came to finding jobs."
Still, she believes that filing a report helped other women. The professor left the school not long after the human resources department completed its investigation into Heckler's allegations.
The New School confirmed that the professor is no longer working there but declined to comment further. The professor did not respond to a request for comment.
Heckler, who now does box office work and helps run a Manhattan-based flower truck, married her longtime girlfriend over the weekend, one year after the #MeToo movement launched.
"The progress we women are making is slow. But I'm glad for the change," she said. "The #MeToo movement showed us we have a voice and it's time to speak up."
'When I see the president making fun of a sexual assault survivor, I worry'
When Lily Axelrod saw Milano's tweet a year ago, she was surprised not by how many women responded — but by how many men were stunned.
"A lot of men didn't seem to know that this was something all of their wives and women in their lives were going through," she said.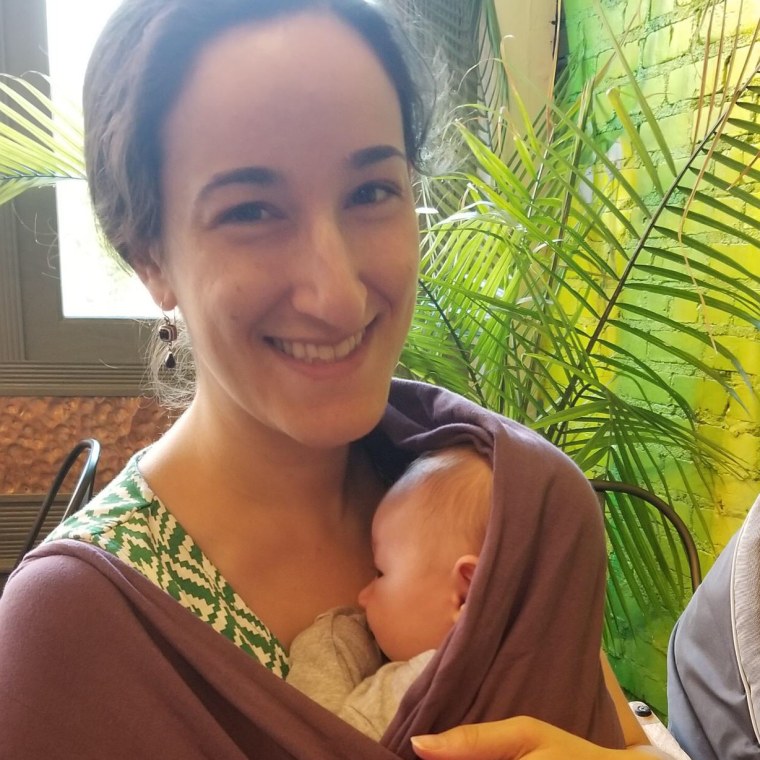 Axelrod, 31, an immigration attorney, said the tweet brought back memories of a mentor who behaved inappropriately when she was a student.
She said she was cautiously optimistic about the #MeToo movement when it began. But recent events have given her pause — particularly President Donald Trump's recent rally in Southaven, Mississippi, a town not far from hers, where he mocked Christine Blasey Ford's testimony to the Senate Judiciary Committee, in which she accused Justice Brett Kavanaugh of attacking her when they were in high school, an allegation he denied.
"When I see the president making fun of a sexual assault survivor, I worry," Axelrod said.
As the mother of a 2-month-old girl, Axelrod said she is more determined than ever to fight for gender equality.
"I hope for her sake that the conversation will ultimately move us in a positive direction," she said.