ALEXANDRIA, Va. — For his fourth birthday, Whitaker Weinburger wanted a yellow toy truck that looked like his favorite Transformers character, Bumblebee. But what the birthday boy got when he walked out his front door Wednesday morning was so much more.
Dozens of real-life yellow cars and trucks were gathered in front of Whitaker's house, with many more lining his one-mile path to preschool. All of it, part of an epic birthday surprise organized by his parents to celebrate his first birthday since being diagnosed cancer-free.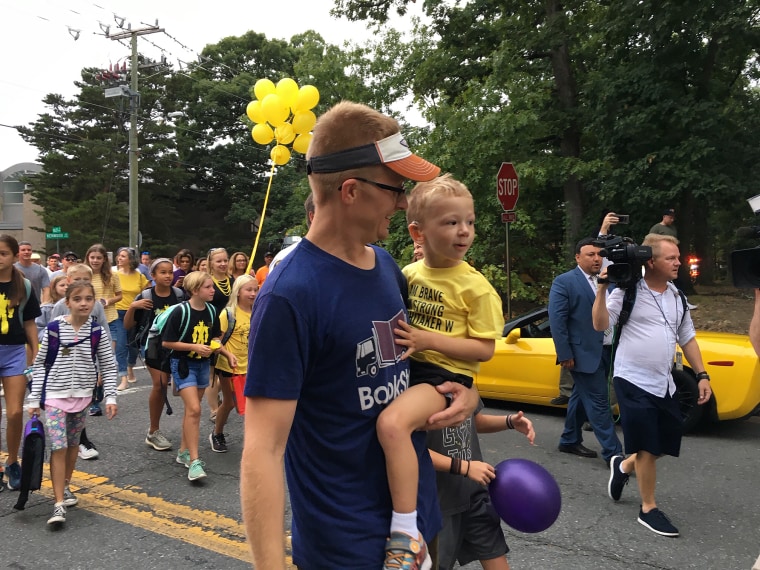 "He's healthy and strong and happy, and we're just really excited that he can celebrate and be around all the people," his mom, Erin Weinburger, said.
Watch "NBC Nightly News With Lester Holt" at 6:30 p.m. ET / 5:30 p.m. CT (or check your NBC station).
When he was only a year old, Whitaker was diagnosed with neuroblastoma, a type of cancer. He went through years of surgeries, chemotherapy and blood transfusions. Past birthdays were spent fighting for his life.
"It was devastating to hear that he had cancer," Erin said. "It's catastrophic when you hear that about your child."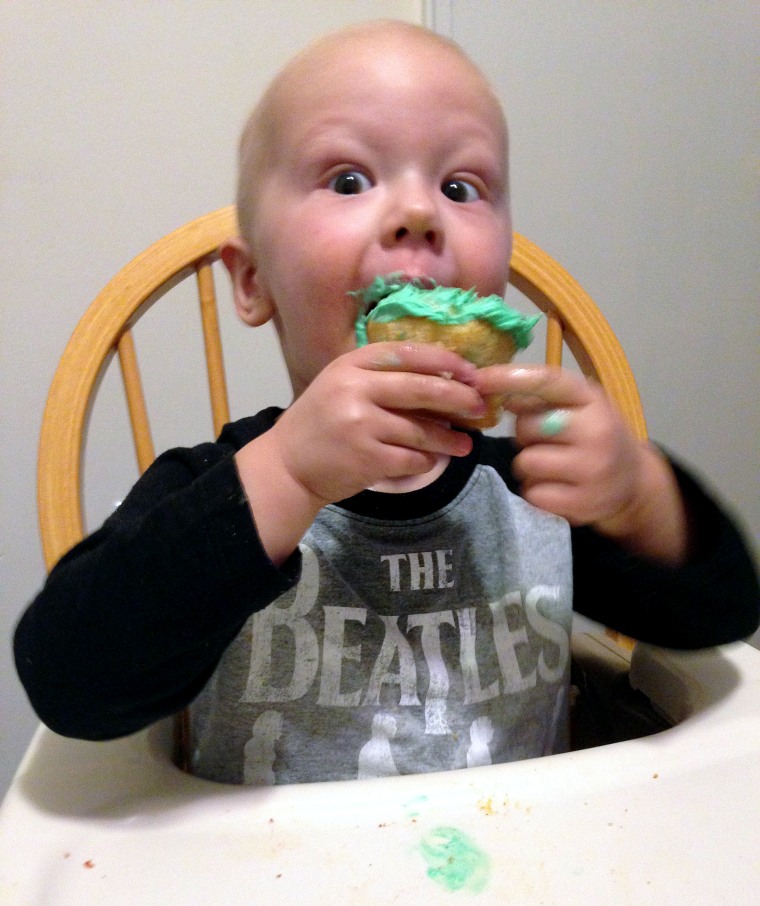 The toddler has always loved yellow cars and often exclaims "Bumblebee" whenever he sees one. Whitaker's dad, Seth Weinburger, planned to ask a neighbor to park his yellow car in front of the house on Whitaker's birthday as a special surprise. Erin wondered if they could go bigger and get enough yellow cars to line the street. She put the word out on Facebook, and the story quickly spread.
Ultimately, more than 100 yellow vehicles and supporters showed up for the surprise, according to the Alexandria Sheriff's Department.
"It's so much bigger than I thought it would be," Erin said. "It's amazing. I can't believe how great this is."
Patricia Jones Johnson lives in New York, but drove her yellow car down after reading about Whitaker's story on Facebook.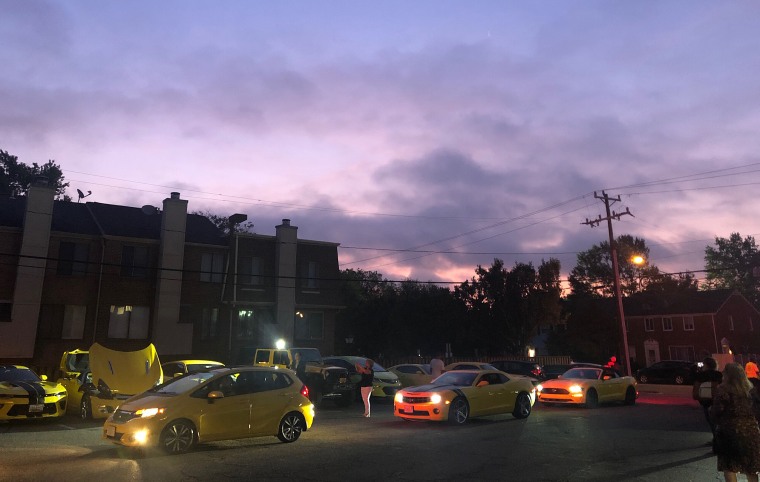 "He's been through so much," she said. "I had to be here and support this."
Before sunrise, the sheriff's department was on-scene in the neighborhood, organizing the yellow cars and trucks so that everything would be in place when Whitaker left the house for preschool.
"I drove here maybe an hour early just to see everybody lining up, and I was crying my whole ride here," said Melissa Poggio, a teacher at Whitaker's school. "I couldn't believe that so many people came out for this."
"This is the power of community right here," Erin said. "This is just insane. He'll remember this forever."