A National Park Service employee fell to her death from a cliff in Yellowstone National Park in Wyoming, park officials said Friday.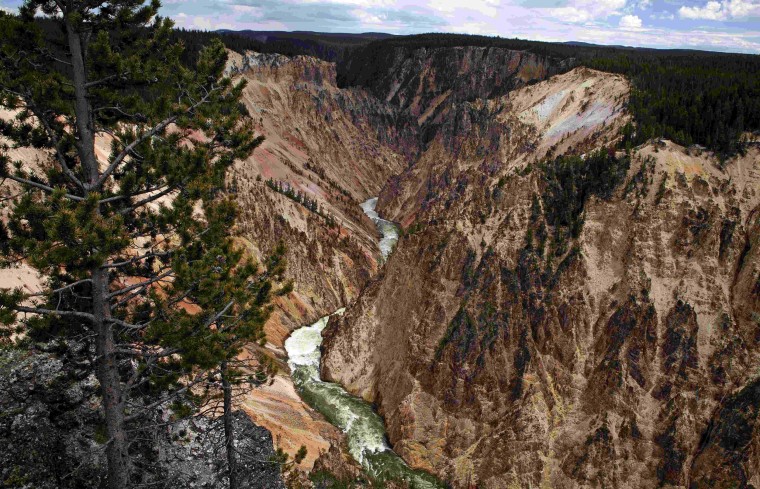 A helicopter search and rescue crew found the body of Estefania Liset Mosquera Alcivar, 21, at about 10 a.m. local time below Grand View Point above the Grand Canyon of the Yellowstone River, according to a National Park Service statement.
Alcivar, a park concession employee from Quito, Ecuador, was with a group of coworkers when she tumbled from the edge of the canyon at about 3:15 a.m., her colleagues told police, according to the park service.
Park rangers and rescuers responded, but didn't find her body until it was daylight, the statement said. Crews concluded that the fall was "not survivable."
Related: Man Confirmed Dead After Fall in Yellowstone Hot Spring
The Grand Canyon of the Yellowstone River is 800 to 1,200 feet deep, according to Yellowstone's website, which urges visitors to be cautious on the cliffs.
Alcivar's death remains under investigation.
The National Park Service participates in foreign worker programs in order to fill seasonal employment gaps and to allow young people to "come here to improve their English and learn about this country," Yellowstone National Park says.