A yoga instructor is facing a second-degree murder charge after police say she intentionally plunged the car she was driving off a Hawaii cliff — with her identical twin sister in the passenger's seat.
Alexandria Duval, 37, will be officially charged Wednesday in the fatal May 29 fall off a sea cliff on the island of Maui. Her sister, Anastasia Duval, was pronounced dead at the scene.
Alexandria Duval was critically injured in the crash. Rescuers used a helicopter to retrieve her from the Ford Explorer that was trapped on the rocky shoreline some 200 feet below.
Witnesses told investigators they saw the women fighting inside the vehicle moments before the fall. The passenger was pulling the driver's hair, and then they saw the car "accelerate forward and then take a sharp left over the cliff," Maui Deputy Prosecuting Attorney Emlyn Higa said, according to The Associated Press.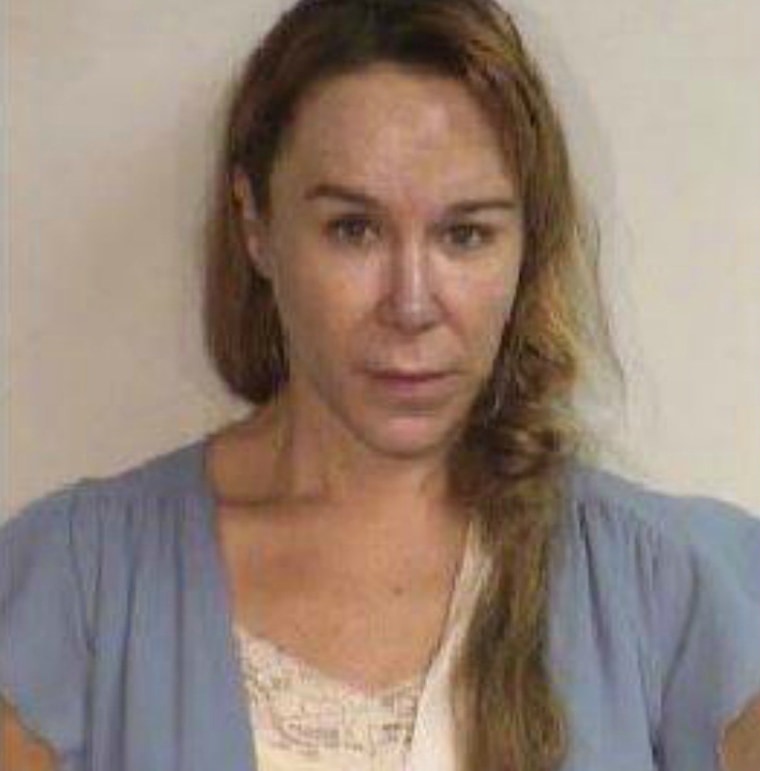 Probable cause documents also say that the driver appeared angry, and that the vehicle's air-bag control module showed the brakes were not used before the car accelerated, according to NBC affiliate KHNL.
A chaperone for a local Boy Scouts troop told the station that the Explorer nearly missed hitting their vehicle.
"You could tell that she (the driver) was very violently swearing at somebody else in the car," said Lawrence Lau. "She was mad and when she took off, it was in a rage. So she floored it and was in a rage as she sped past us."
Alexandria Duval was arrested Friday at a hotel in Maui following her discharge from the hospital. But prosecutors say she appeared to be a flight risk.
"The fear we have is that she could easily go to a country where we don't have an extradition treaty," Higa said, according to KHNL. "She has already changed her identity once, so she could change her identity again and we wouldn't be able to locate her."
Alexandria Duval was ordered held without bond Monday.
Her defense attorney, Todd Eddins, told reporters that she was not trying to harm herself or "the person she most loved and was closest to in the world." He added that she wasn't trying to flee the country, but instead planned to fly to Utica, New York, to attend her sister's funeral. The sisters' maternal grandmother still lives there.
The twins — who had been living in Florida and were once known as Alison and Ann Dadow — had changed their names to Alexandria and Anastasia Duval, which was on their Hawaii driver's licenses, prosecutors said.
Eddins told NBC News that they changed their names because their identities became a "business liability" and they wanted a "fresh start."
Their Twin Power Yoga studios in Palm Beach Gardens closed in 2014, and the sisters moved to Utah, where they filed for bankruptcy, according to reports. They then resurfaced in Hawaii, and had plans to reopen their yoga studio.
But they seemed to be having trouble adjusting after Florida, and both had criminal records, including for public intoxication, the Honolulu Star-Advertiser reported.
"It seemed like a downward spiral of events that didn't make any sense. They have a lot of people that love them," Dalia Soles, the former manager of the Twin Power Yoga studios, told KHNL. "They were really fun. They have a lot of energy, bubbly, really personable."