Vice President Joe Biden on Thursday joined the massive public response to a Stanford rape case, penning an open letter to the survivor in which he praised her courage for speaking publicly against her attacker and the way she was treated by the justice system.
Biden did not, however, address the main source of controversy: a judge's decision to give the rapist, Stanford University swimmer Brock Turner, a six-month jail term.
"I do not know your name — but your words are forever seared on my soul," Biden wrote in a letter he provided to Buzzfeed News. "Words that should be required reading for men and women of all ages. Words that I wish with all of my heart you never had to write."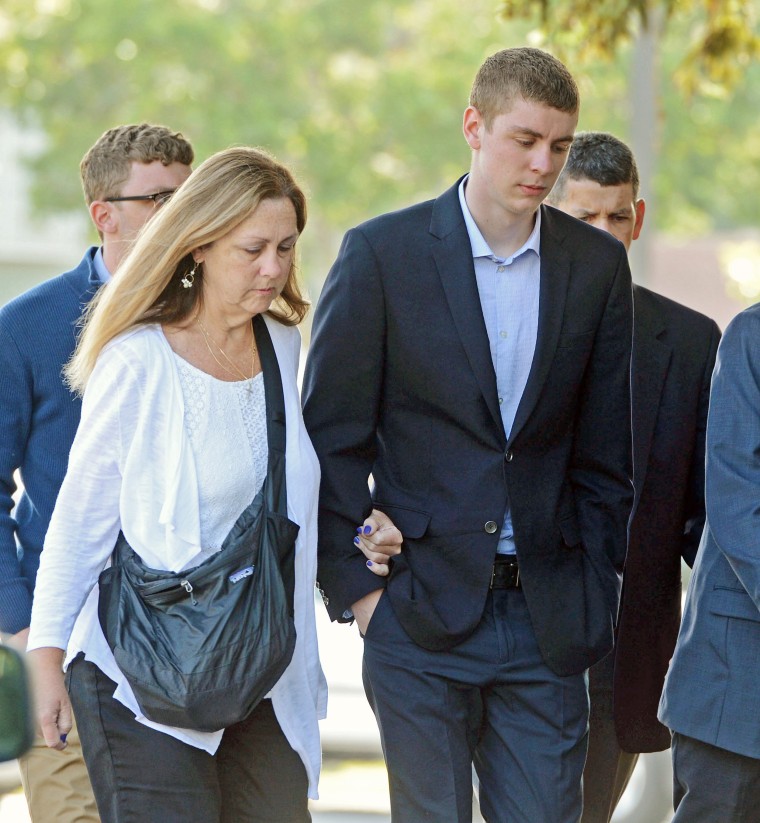 The survivor, who has not been named publicly, drew national attention to the case after Turner's sentencing, in which she read a personal statement describing in detail the January 2015 attack and its physical and emotional toll on her.
The woman, now 23, also criticized attempts by Turner and his lawyer to sift through the details of her life — and make an issue of the fact she was drunk at the time of the attack. Her intoxication was also cited by Santa Clara County Superior Court Judge Aaron Persky when he explained the sentence.
Persky is now the subject of a furious backlash. So is Turner's father, who in his own statement to the court said his son shouldn't be judged for "20 minutes of action."
Biden said he was "in awe" of the survivor "for so clearly naming the wrongs that were done to you and so passionately asserting your equal claim to human dignity."
The vice president added: "And I am filled with furious anger — both that this happened to you and that our culture is still so broken that you were ever put in the position of defending your own worth. It must have been wrenching — to relive what he did to you all over again. But you did it anyway, in the hope that your strength might prevent this crime from happening to someone else. Your bravery is breathtaking. You are a warrior — with a solid steel spine."
Biden told the survivor that she was failed by a system that did not take campus rape seriously enough.
And he told her she'd already had an impact.
"Your story has already changed lives," Biden wrote. "You have helped change the culture."