A mountain lion suspected of attacking a 4-year-old boy in San Diego was euthanized after the child was hospitalized with non-life-threatening injuries, authorities said Tuesday.
San Diego Fire-Rescue was called with a report of a mountain lion attack from Los Peñasquitos Canyon Preserve at about 2:30 p.m. on Monday.
The boy was with a group of 11 people during the attack. Everyone scattered, except for the boy's father who "fended off the animal," said California Department of Fish and Wildlife Lt. Scott Bringman on Tuesday.
Bringman said the boy was "extremely lucky."
"An 80 pound lion could really do some damage, and luckily the dad was there and fended off the animal," he said.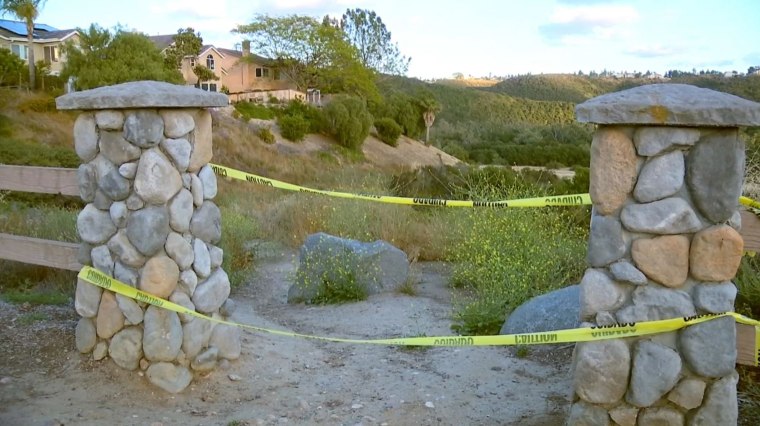 The child was taken to Rady Children's Hospital in San Diego with non-life-threatening injuries as officials searched for the cat.
They found tracks nearby and then encountered a cat with "little fear of humans, which is abnormal behavior for a mountain lion," according to a statement from the fish and wildlife department.
The cat was then euthanized and will be tested to confirm the mountain lion was the animal that attacked the boy.
Bringman said animals in the preserve are used to humans because there's so much foot traffic, with some people trying to take pictures with and feed the animals, which is discouraged. The last mountain lion attack there was more than two decades ago.
A call to Los Peñasquitos Canyon Preserve on Tuesday led to a recording that said the trails there were closed "due to a wildlife issue." Bringman said the trails would be closed until the animal they euthanized is confirmed to be the one responsible for the attack
People who live near the trails said they often see signs posted that warn of wild cats, according to NBC San Diego. Still, people in the area were spooked.
"We walk in this canyon all the time, so it is a bit scary that you can get attacked like that," nearby resident Marcela Reices said.