President Barack Obama met with several leaders from Saudi Arabia on Wednesday ahead of his Camp David summit with representatives from six Gulf nations — a gathering that includes the new generation of leaders from that region.
Deputy Crown Prince Mohammed bin Salman, who is in his early 30s, has drawn the most attention as the second highest ranking official in attendance from Saudi Arabia, one of America's closest allies in the region. He is, by far the youngest Saudi in a senior decision-making role at the summit and was dubbed by The Brookings Institution "the Saudi prince to watch."
King Salman, 79, tapped him, along with Crown Prince Mohammed bin Nayef, 55, to attend in his place, a move which drew concerns over possible strained relations between the administration and countries in that region.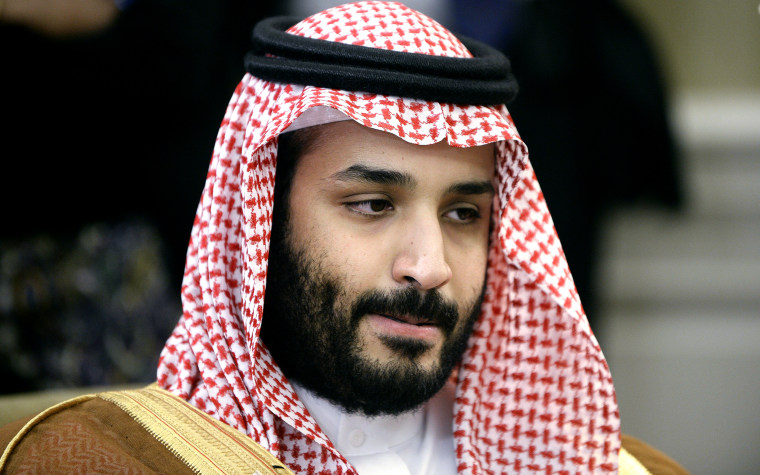 Four of the six top leaders of Gulf nations withdrew from the summit which the White House hoped would symbolize the president's foreign policy support, a substantive play to boost Middle East allies and persuade nations to embrace a potential nuclear deal with Iran. Instead, the White House has been forced to explain this week why just two of the six top leaders of Gulf nations will attend.
On Wednesday, the White House sought to assuage those concerns by stressing that the U.S. and Saudi Arabia "have an extraordinary friendship."
"I can say that on a personal level my work and the U.S. government's work with these two individuals and crown prince on counterterrorism issues has been absolutely critical not only to maintaining stability in the region, but protecting the American people," the president said.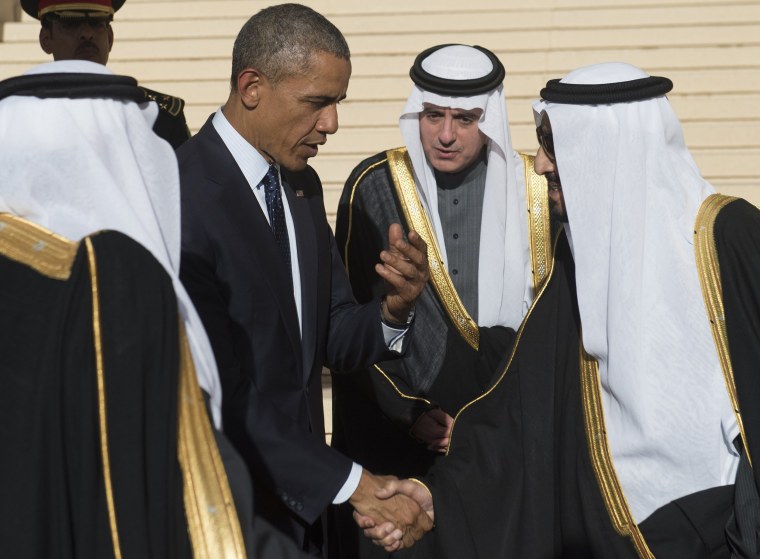 Of the six Arab states invited, only two of those countries — Kuwait and Qatar — plan on sending their top leaders. The remaining countries Bahrain, Oman, Saudi Arabia and the United Arab Emirates are all sending younger delegates.
Kuwait's 85-year-old emir Sheik Sabah is the only member of the older guard of top Gulf nation leaders attending the summit. Qatar's Emir Sheikh Tamim bin Hamad al-Thani, 34, who has ruled for less than two years, is also in attendance.
The four others countries' older rulers, some of whom are too infirm to travel are sending younger deputies.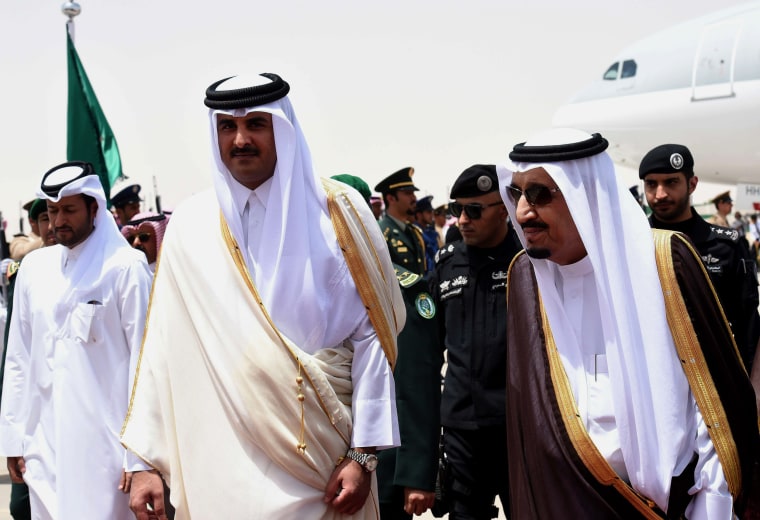 Bahrain's King Hamad bin Issa al-Khalifa skipped the summit and will instead join Britain's Queen Elizabeth at a horse show and a discussion on bilateral relations.
The region's dynastic rulers observed with concern the Obama administration's seeming support for Arab Spring uprisings in 2011, have been disappointed by dealing with Israel and decisions regarding Syria following a poison gas attack in 2013.
"The trust gap remains with this administration. Will it deliver on its promises? It's not just the Saudis who feel this way - it's the Emirates, Qatar, Bahrain," Mustafa Alani, an Iraqi security analyst close to Riyadh's Interior Ministry told Reuters.
King Salman's absence also gives the president and other U.S. officials a chance to get a measure of a man whose resume is little known outside Saudi inner circles.
He is considered a favorite of his father, who back in 2009 made him an adviser, and was promoted to minister of defense when his dad became king. He was educated in Riyad, was a top student and got a bachelor's degree in law.
Other than that – details of his experience – aren't widely known.
If there's a concern it's that in taking to the world stage over the next few days he'll try to show he's up to the task and be overly aggressive, foreign policy experts said.
The White House signaled confidence that talks with the younger crop of leaders would go well.
"…Having the Crown Prince and the Deputy Crown Prince, both of whom have leadership responsibilities when it comes to providing for the security of Saudi Arabia, gives us confidence that we'll be able to have a robust discussion at Camp David," White House press secretary Josh Earnest said earlier this week."
— Chris Jansing, Kristin Donnelly and Reuters contributed to this report.