A popular YouTube channel that amassed millions of subscribers was deactivated by the site for violating policies against child endangerment — and experts say the children featured in the videos could face a lasting psychological toll.
Gregory Chism's "Toy Freaks," which was among the top 100 channels on YouTube, according to Variety, featured the single father playing pranks on his two daughters in addition to having the children act like infants, spitting baby food on one another and pretending to urinate on themselves.
Dr. Barbara Greenberg, clinical psychologist specializing in family and adolescent issues, who has not seen the videos, said the idea of a parent putting videos of their children in distress or comprised positions on the internet is disturbing.
"It's a very concerning thing. It's abusive any way you look at it," Greenberg said. "I think, my guess, my thought is these are very likely parents who view their kids not as people but as possessions."
Last week, the channel, subscribed to by 8 million users, was removed from the site after complaints the videos were disturbing, according to BuzzFeed News.
In one video, preserved by BuzzFeed News, the father drops a live frog into a bathtub where his daughters, dressed in swimsuits, are bathing, leaving one girl distraught. In another, the older daughter feeds her sister baby food, which is then shown in close up being spit out into a bowl. Both children are under 10 years old.
In a statement emailed to NBC News, Chism said that YouTube updated its community guidelines on Nov. 16, and later that day the channel was terminated after users flagged the videos on the site's "YouTube Kids" App. Chism said he was unaware his videos were being shown on the app.
"I was in immediate contact with YouTube and since then have been working with them closely. Due to our large following of more than eight million subscribers, there have been many requests for interviews and appreciate the great interest in our story. We are grateful to all of those who have offered their support," Chism said.
On Wednesday, Johanna Wright, Vice President of Product Management at YouTube, released a statement outlining the steps the site intends to take to work toward eliminating inappropriate content branded as being "family-friendly."
Related: Couple Temporarily Loses Custody of Children After 'Pranks' Shown on YouTube
"We're wholly committed to addressing these issues and will continue to invest the engineering and human resources needed to get it right. As a parent and as a leader in this organization, I'm determined that we do," Wright said.
YouTuber Philip DeFranco, who has more than 5 million subscribers, helped bring to attention to another channel, "DaddyOFive," who was sentenced to probation on a count of child neglect related to his videos.
DeFranco told NBC News he found the "Toy Freaks" channel "incredibly troubling."
"Anyone who says anything otherwise is on a wavelength I don't understand," DeFranco said. "The DaddyOFive situation showed physical and mental abuse, and here were just seeing different ways it's playing out."
Despite the "Toy Freaks" channel being taken down, the content is troubling to experts who said there's potential for a long-term psychological impact on the children being filmed.
Greenberg said that it only takes one video with questionable behavior to start creating psychological scars that can last a lifetime.
"I don't think this needs to happen repeatedly for kids to register that this is very wrong," Greenberg said. "And then what goes first is trust, because your parents are supposed to be taking care of you and then because they're not doing that, the world becomes a frightening place."
If parents are willing to show themselves pranking their children on the internet, Greenberg said, she fears what could be going on behind closed doors, adding that she believes the behavior could stem from a desire for control.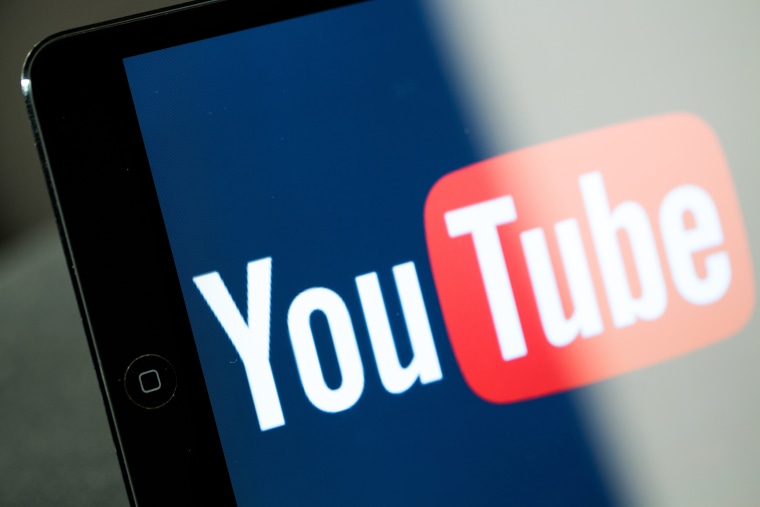 "It's control, and fame and money, but it's mostly control. It's a power and control," Greenberg said. "They must feel very powerless if this is what they're doing to display they're power."
In a statement to Variety, Chism said that he was grateful the YouTube community was looking out for his daughters and said it was "disturbing" if anyone misinterpreted his intent.
"While it is disturbing to me that anyone would find inappropriate pleasure in our video skits, I deeply appreciate YouTube's concerns for my family and I could not be happier with having had this remarkable experience," Chism said.