Zeus, the seven-foot-tall dog who in 2012 was declared the tallest dog ever in world history, has died. A five-year-old Great Dane from Otsego, Michigan, Zeus earned the Guinness World Record in 2012 after measuring 44 inches from foot to withers. When standing on his hind legs, Zeus could be as tall as seven feet four inches.
Despite his massive size, owner Denise Doorlag described Zeus as "laid back and gentle," telling Guinness in 2012 that her dog was very comfortable around people and other animals. Zeus was well-known in his community for frequently visiting schools and hospitals as a therapy dog.
The sight of the huge hound often provoked reactions from stunned locals. "The most common thing people ask is: 'Is that a dog or a horse?' Doorlag said in 2012.
Doorlag's husband Kevin told the Kalamazoo Gazette that Zeus died of symptoms of old age. He called Zeus a "wonderful dog" and said he will miss seeing the joy he brought to others.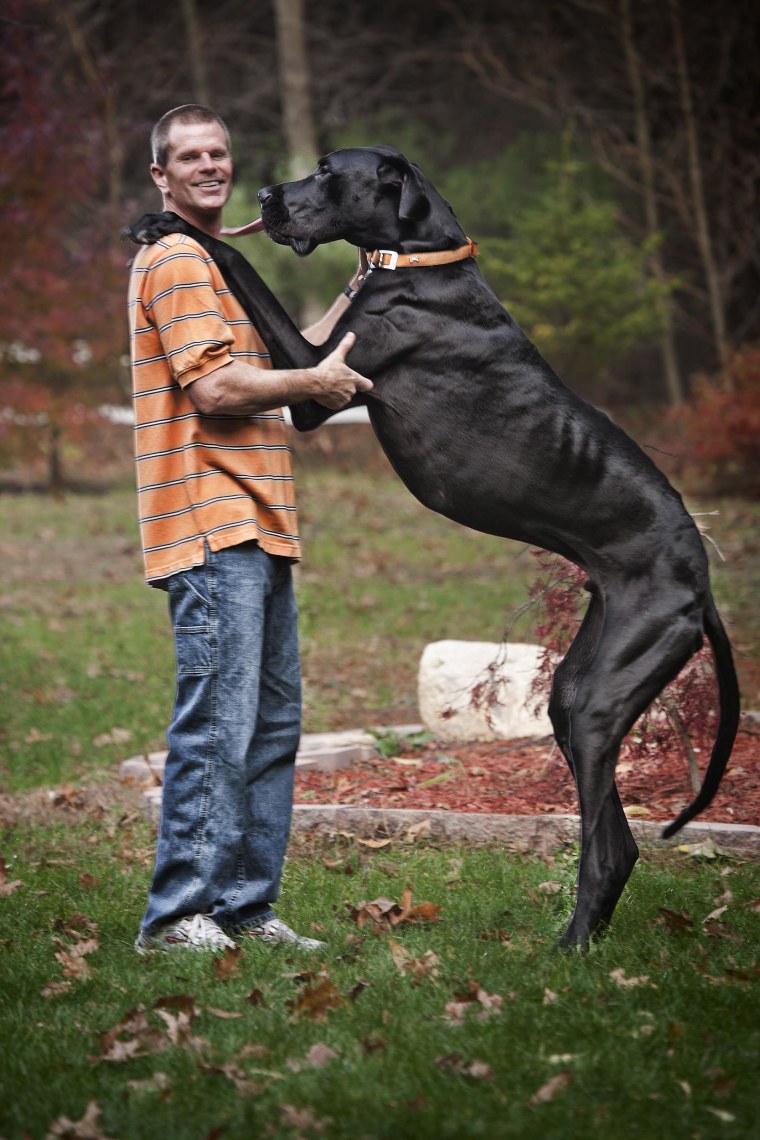 Social