The Afghan interpreter hid for his life, hunted by the Taliban for helping the Marines. His punishment, he says, had already been savage – the murder of his father and the abduction of his toddler brother. He believes he was next on the hit list.
For three years, Mohammad, 24, evaded those he called "the bad guys." He huddled with eight siblings and his mother at a secret location in Pakistan, yet worried the Taliban would track him there. He worked via email and cellphone with his former Marine captain – and some 70 other Americans – to achieve one goal: safe passage to the United States.
He filed forms with the U.S. government. He answered interview questions at an embassy. He endured background checks. And starting in 2010, he waited, snagged in a bureaucratic thicket, wondering when the bad guys would snatch him.
On Jan. 15, Mohammad finally held his ticket to salvation, a U.S. visa. The refugee expected to fly out in days. When he inspected the document, however, he saw three letters that he feared might hamper his escape: The embassy had listed his last name as "Mohammad" and then printed "FNU," meaning first name unknown.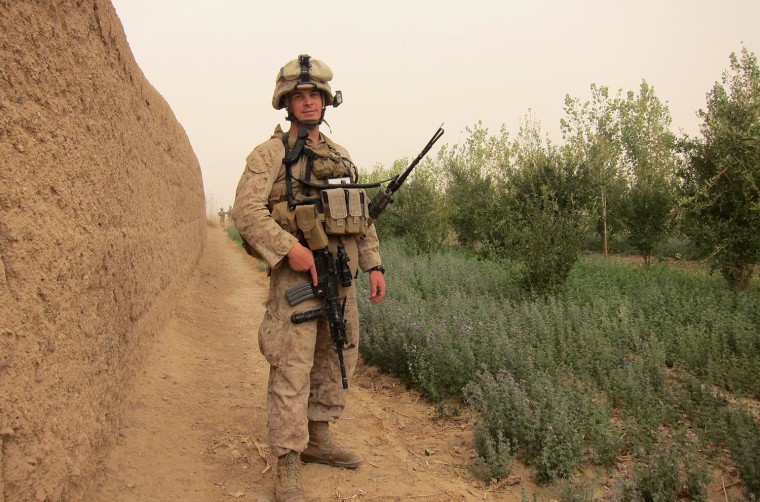 'Thousands of cases languishing'Some 100,000 Iraqis and Afghans are estimated to have worked for U.S. troops, contractors, journalists and diplomats during the wars, say advocacy groups like the List Project, which to date has helped bring about 1,500 of those Iraqis to America. Many were spotted and tagged as traitors by insurgents, al Qaeda, or the Taliban. While there is no formal tally, the List Project's founder, Kirk Johnson, estimates "thousands" of those men and women were assassinated after the troops left.
"I know Iraq seems ancient. But these people are still marked, still known as those who collaborated with the United States. I don't expect that stigma will wear off for quite some time," said Johnson, who authored a memoir, "To Be a Friend is Fatal: the Fight to Save the Iraqis America Left Behind."
A fellow advocacy group, the Iraqi Refugee Assistance Project (IRAP), keeps a roster of crimes against Iraqis and Afghans who once helped U.S. interests. Each account has been vetted, said Katie Reisner, IRAP's national policy director.
That catalog includes an Iraqi woman who worked as a U.S. Army translator. After being conditionally approved for a visa in February 2012, she received death threats via phone and text. Two months later, a pair of men broke into her home and threatened to rape her, according to the IRAP. She escaped and went underground. Congress eventually questioned the State Department about her case, and she was granted a visa in June 2013.
There's more in the IRAP files, like the Afghan man once employed by the U.S. Army who applied for a U.S. visa in June 2012 yet still lives at a secret location in Kabul. Taliban fighters have told his father that if they find him, he will be executed. And there's the Iraqi man whose company supplied U.S. troops. In March 2013, his home was firebombed, causing the man and his family to flee. Their visa applications are pending.
One of the most famous cases involves Marcus Luttrell, a former Navy SEAL whose final mission is told in the movie "Lone Survivor." In 2005, an Afghan villager, Mohammad Gulab, discovered Luttrell, severely wounded in a firefight. Gulab sheltered Luttrell from the Taliban. But since then, Gulab has taken his wife and children into hiding to escape Taliban retribution. Luttrell has been trying for years to obtain a green card for Gulab so he and his family can resettle in America.
How large is the backlog of similarly endangered Iraqis and Afghans seeking U.S. visas?
In 2008, Congress authorized 25,000 special immigrant visas (SIVs) for Iraqis who'd helped U.S. interests. The SIV program was designed to give them a fast track to the United States. In 2009, Congress approved 8,750 SIVs for Afghans who'd performed the same work. Those numbers, Reisner said, reflect congressional assessments on how many people needed to urgently get out.
Based on the most recent State Department figures, 6,675 Iraqis have received SIVs while 1,678 Afghans got the special visas, Reisner said. That leaves 7,102 unfilled Afghan SIVs and 18,325 unfilled Iraqi SIVs – presumably, some 25,000 people.
That backlog, Reisner asserts, has two causes. First: concerns among officials at the State Department and the Department of Homeland Security that a terrorist could slip in via the program.
But the larger problem is an "uncoordinated" bureaucracy, Reisner said, that stretches from U.S. embassies in Iraq and Afghanistan back to the federal government, snagging thousands of people in "a process that is prohibitively complicated."
The SIV programs will expire at the end of September, say White House officials who dispute the advocates' assessments.
"While there are several thousand applicants currently at some stage of processing, there are not 25,000 backlogged cases," Laura Lucas Magnuson, a spokeswoman for the White House, wrote via email. "For those cases that are in the pipeline, agencies involved have been working to speed up our processing to the greatest degree possible while ensuring U.S. national security is not compromised.
"The White House strongly supports the Iraqi/Afghan SIV programs, as we recognize that many who have been employed by or worked on behalf of the U.S. government in Iraq and Afghanistan, and their families, face serious, ongoing threats as a result of their U.S. government affiliation. We take these threats, and the safety of those who work with us, very seriously, and we are committed to providing this benefit to those eligible."
But at the List Project, founder Johnson sees "no real urgency in Washington," and "zero leadership on this at the White House.""So there are thousands of cases languishing in a broken bureaucracy, and the White House's reaction is 'yeah, but at least it's not 25,000!' " Johnson wrote in an email.
"The Iraqis and Afghans upon whom we depended are losing faith in the 'process' that people in the White House have been 'speeding up' for years now."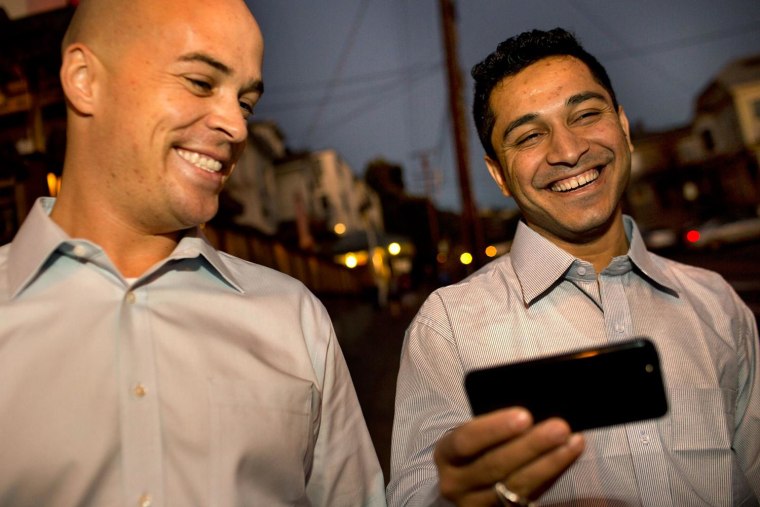 'The good side of America'The combat veteran's longest mission ticked toward zero hour.
Marine Capt. Adrian Kinsella, 28, waited Monday with 25 friends at San Francisco International Airport. He had worked nearly four years to bring to America the interpreter he had once employed -- a young Afghan man who repeatedly alerted Kinsella whenever the Afghan villagers they encountered during patrols appeared to be lying or hiding lethal secrets.
Nicknamed "Yoda" by Kinsella's platoon, the interpreter had twice ducked enemy gunfire with the Marines. They ultimately adopted him into the platoon "as one of our own," said Kinsella, speaking as a private citizen. The Marines eventually went home. The interpreter stayed, weathering the murder of his father then the kidnapping of his 3-year-old brother – Taliban retaliation for his collaboration.
Now, the interpreter -– whose first name is Mohammad -- was inside the airport, clearing U.S. Customs. He was safe.
Kinsella instructed the greeting party to form two tight lines. Many had worked with Kinsella to secure Mohammad's visa.
As Mohammad emerged bone-tired from three days of air travel. Kinsella bear-hugged the man.
"Welcome home, brother," the Marine said.
Mohammad's eyes were wide. Days earlier, before his journey, he'd had a vivid dream about waking up in America.
"I thought maybe I was dreaming again. But it was true," Mohammad said later, describing his arrival. (He asked that his last name not be published to protect his family. They remain in hiding to avoid Taliban reprisals).
"I cannot repay Adrian for everything he did for me. Without Adrian, I would not be here," Mohammad said. "My dad got killed by those bad people, and since that day, we didn't have a good day because every day I was worried about my family and about myself. I mean, the bad people (could have found) me easy." Mohammad's father, a potter and tailor, was killed by the Taliban in 2009 after they discovered his son was working with U.S. forces.
Following the crimes against his family, Mohammad had packed his eight younger siblings, his mother and all of their possessions into a vehicle and fled to Pakistan. Once each week, Mohammad, 24, ventured to a market near their safe house to buy food, hoping nobody would recognize him and tip off the Taliban. He also waited for U.S. officials to approve his visa application.
In 2010, Kinsella, home from Afghanistan, took a cell phone call from Mohammad. The interpreter asked his old Marine friend if he could try to expedite his stalled application. Kinsella agreed to sponsor Mohammad, writing to two senators to request their assistance. Kinsella's friends simultaneously wrote letters to their congressional representatives. The team to bring Mohammad to America grew to span 70 people across the country.
"He is the poster child for the SIV program," said Kinsella, who also is a Tillman Military Scholar, studying law at the University of California, Berkeley.
"We're taught as Marines: never leave a brother behind. As an American, it was embarrassing to tell him: 'I will get you safe, I will get you here,' and three years later, I was still fighting for that," Kinsella said. "After we left the airport together, I kept looking at him in the car, part of me still not believing he's here. It took so long. I was to the point where I thought it was never going to happen.
"Now, we have to take care of his family and get them here. They're obviously in danger."
Kinsella has invited Mohammad to live with him in Berkeley. The Marine recently spent time decorating what would become his friend's bedroom, tacking an American flag to the wall. The flag – symbolizing the finish line – is threaded with irony, Kinsella acknowledged.
"Half of that is the BS of the embassies and half is the good side of America – all of the people who have been bending over to help bring him here," Kinsella said. "That flag, you could say, is bittersweet."
NBC News' Shawna Thomas contributed to this report.