Captain Kristen Griest will become the nation's first female Army infantry officer, military officials announced on Wednesday.
Griest has passed and is expected to graduate from the Maneuver Captain's Course at Fort Benning on Thursday.
A U.S. Army official said that it is very possible that she will be the only female infantry officer in the Army for months —likely through the end of the year.
Griest was also one of the first women to ever graduate from Ranger School joining Lt. Shaye Haver in August 2015 as part of that historic class.
Related: Army Approves 22 Female Officer Candidates for Possible Combat Units
Until the Pentagon overturned a ban on women serving in combat positions, no woman was allowed to be an infantry officer.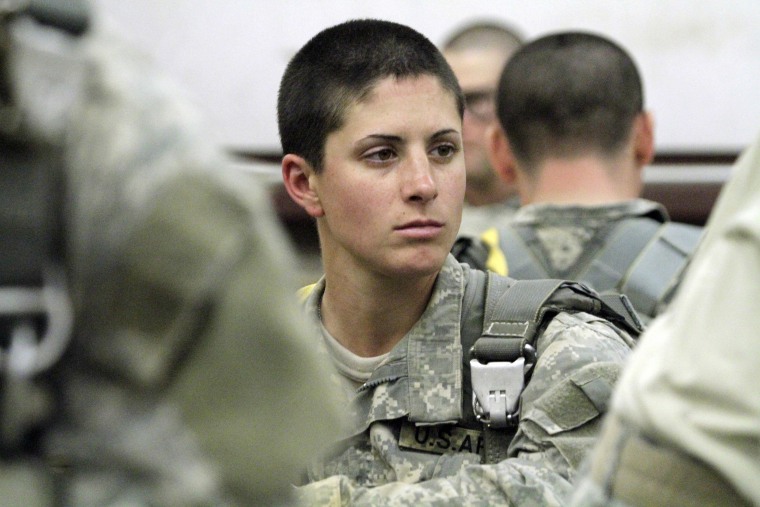 And it will be every bit as tough for the women as it is for the men to make it through the grueling training.
After being commissioned, they have to complete an infantry officer basic course and then complete Ranger School.
Related: All Combat Roles Now Open to Women, Pentagon Says
Most will also go on to Airborne School before being assigned to an infantry unit.
Since Griest already completed Ranger and Airborne School, she now becomes the first female infantry officer in the Army. But a senior U.S. military official explains that even though she will is now qualified to serve in a combat position, she won't actually take command of her infantry unit until spring or summer of 2017.
Twenty-two women have volunteered to be infantry or armor officers but none are expected to report to their units or take command until spring or summer of 2017.