WASHINGTON — U.S. officials and private experts tell NBC News that the new nuclear weapons Russian President Vladimir Putin boasted about Thursday were not a surprise to American intelligence analysts. But some of the weapons may not be ready for the battlefield.
That includes an "underwater ICBM" — essentially a nuclear-armed long-range torpedo — that would defeat missile defenses by traveling to its coastal target underwater and exploding to rain down radioactive sludge in what would be the world's nastiest dirty bomb.
Three U.S. officials said that missile is not operational.
U.S. officials are not agitated about Putin's big reveal, saying the rhetoric was mostly for domestic consumption and geared toward the Russian election this month.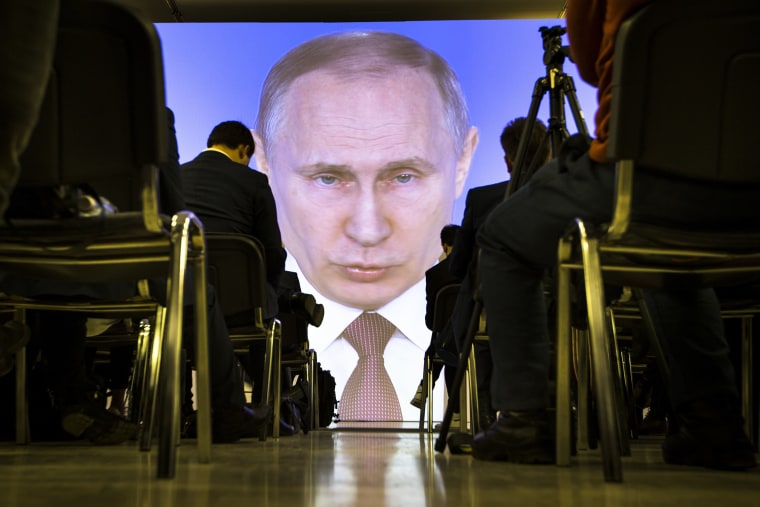 "The speech was about bolstering his standing in advance of the election," one official said.
"None of the capabilities displayed today were a surprise to the U.S.," added a second official.
Pentagon spokeswoman Dana White said, "The American people should rest assured that we are fully prepared."
Most of the weapons Putin discussed are "credible at the conceptual level," said Jeffrey Lewis, an arms control expert at the James Martin Center for Nonproliferation Studies at the Middlebury Institute of International Studies at Monterey, California.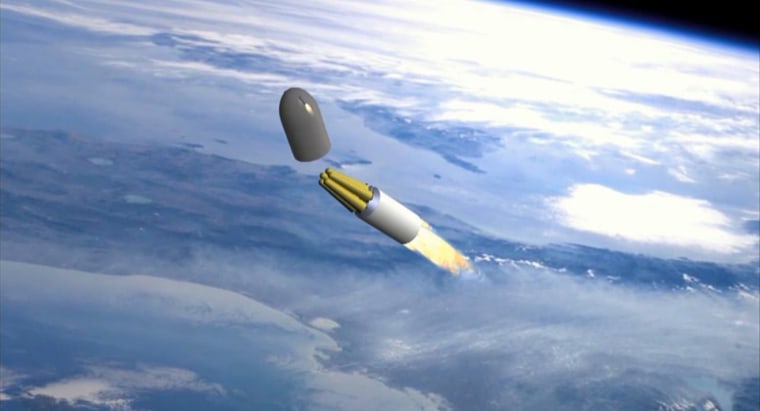 The weapons represent Russia's response to the U.S. decision in 2001 to pull out of the international Anti-Ballistic Missile Treaty with Russia and pursue a missile defense program. That program is designed to defend against attacks from North Korea and Iran — it was always assumed that Russia could overwhelm it with a massive missile attack.
"You build missile defense, we build things to beat it," Lewis said, describing Russian thinking. "This is what that looks like."
One intercontinental ballistic missile Putin discussed — a liquid-fueled rocket with multiple warheads known as the Sarmat — could reach the U.S. over the South Pole, where there is no U.S. missile defense capability, Putin said.
But to demonstrate the Sarmat's capabilities, Putin displayed a video that contained a snippet of computer graphics animation showing a missile breaking into several warheads and plummeting towards the Florida mainland. That piece of the video, less than a second in length, appeared to be exactly the same as one seen in an old Russian TV documentary reporting on Russia's previous "Satan" missile, according to two experts consulted by NBC News.
"It is clear that the content is identical," said Hany Farid, chairman of the computer science department at Dartmouth College and an image forensics expert.
CORRECTION (March 1, 2018, 3:05 p.m. ET): An earlier version of this article misspelled the last name of the chairman of the computer science department at Dartmouth College. He is Hany Farid, not Faid.