SEA ISLAND, Georgia — A top American intelligence official asserted Monday that the U.S. has not made Russia pay a sufficient price for what experts say is an ongoing campaign to manipulate American public opinion, contradicting the statements made a day earlier by a senior White House official.
At an intelligence conference here, Natalie Laing, deputy director of operations at the National Security Agency, was asked whether the U.S. should be considering both defensive and offensive military responses in cyberspace to what officials call Russia's ongoing campaign of information warfare.
"The answer is 'yes,' absolutely," said Laing, who oversees NSA operations that hack into foreign computer networks and intercept global communications. The NSA is a Pentagon agency that both defends against cyber attacks and carries them out.
She added: "I don't think that we yet have the political fortitude to say exactly how we are going to strike back. We have not hit them where it hurts."
The options are under consideration, she said.
"There's been a lot of discussion about what would those defensive capabilities be, what would they look like, where could we create costs on the Russia side," she said. "We are very much in that discussion space."
Laing spoke at a conference hosted by the Cipher Brief, a web site devoted to national security matters. The audience was filled with former senior intelligence officials of all political stripes who have expressed agreement with her view. Trump's former national security adviser, H.R. McMaster, voiced similar sentiments in a speech five days ago, just before leaving office.
Former CIA and NSA Director Michael Hayden made the point forcefully at the Cipher Brief conference Sunday, decrying a lack of a coherent U.S. strategy to address Russian government-sponsored election interference and its continued use of automated and fake accounts to manipulate opinion on U.S. social media.
But Thomas Bossert, the White House homeland security adviser, had pushed back against that premise in remarks to the conference Sunday.
Asked by NBC News to respond to Hayden's comments, Bossert said the Trump administration has imposed significant costs on Russia.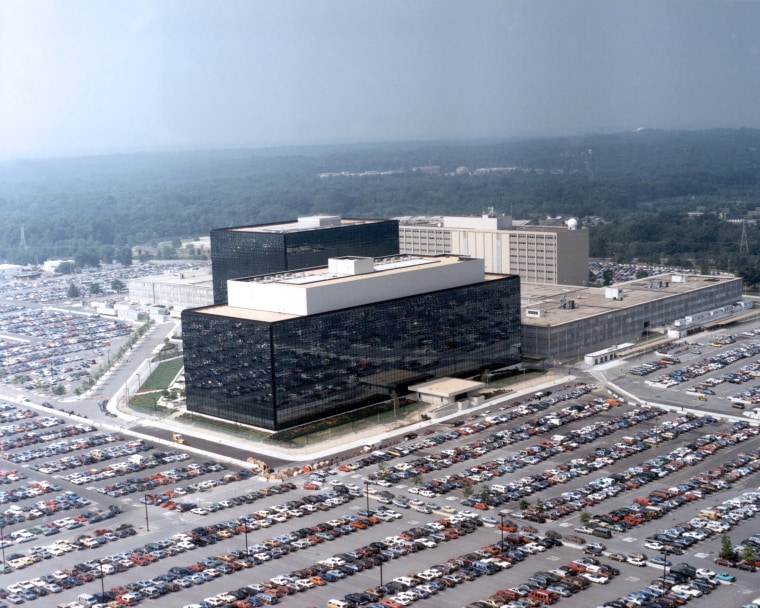 "We are deterring through increased defenses, we are deterring through punitive measures that impose costs…we are applying economic diplomatic, military penalties to our adversaries, and in some cases, to our friends that are behaving poorly," he said.
"We will hold countries accountable for unchecked bad cyber behavior coming from their countries. We've been doing that it in ways known and unknown, seen and unseen, and think we are starting to see some positive results."
Then he appeared to address Hayden, who was sitting in the front row.
"The question of scope and the question of degree as to what we've done or not done to change the Russian calculus really starts, sir, with all due respect, from the premise that you're not satisfied and you haven't seen a change in their behavior. But I believe that you and I have been in a lot of administrations and we have not seen a lot of change in Russian behavior."
Bossert downplayed the impact of Russian election interference.
"I frankly have a whole lot more confidence that no voter in this country was influenced by those ads," he said. "I'm not forgiving the meddling in the slightest, it's galling."
However, he added, "I honestly do believe that there is a large degree of misunderstanding in the reporting and there's a whole lot of attempted politicking going on meant to try to undermine the legitimacy of the election."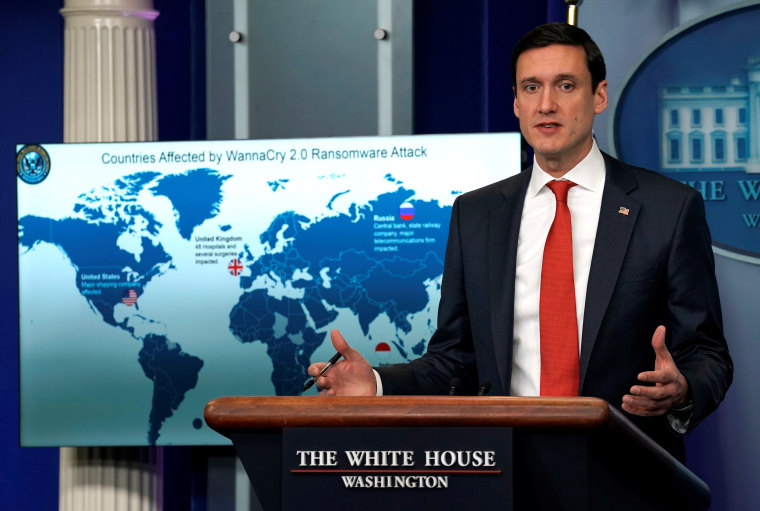 On Monday, three former senior CIA officials who served in Moscow and spent part of their long careers on Russia offered a starkly different view.
Mark Kelton, once the spy agency's top counterintelligence official, said Russia's "attack on our democracy" was "among the most successful intelligence operations ever mounted." He said it will continue until the U.S. convinces Russian President Vladimir Putin that it would be in his interest to stop.
U.S. intelligence officials tell NBC News there is no unified government strategy to counter the operation. Social media accounts suspected of links to Russia have continued to weigh in on divisive issues, such as the Parkland school shootings and the national anthem protests by NFL players.
The U.S. has done very little in response — at least that is visible.
John Sipher, a former CIA station chief in Moscow and a contributor to the Cipher Brief, told the conference that the Russians "were able to throw a lit match on the dry tinder" of "our hyper-partisan society."