Last year was the third-warmest year on record in the United States, contributing to 16 separate billion-dollar-plus disasters that made 2017 the most expensive weather year ever, federal climatologists said Monday.
The National Centers for Environmental Information, a division of the National Oceanic and Atmospheric Administration, or NOAA, said floods, tornadoes, hurricanes, drought, fires and freezes cost the country about $306 billion — the most since record-keeping began 123 years ago.
NOAA said at least 362 people died in those disasters.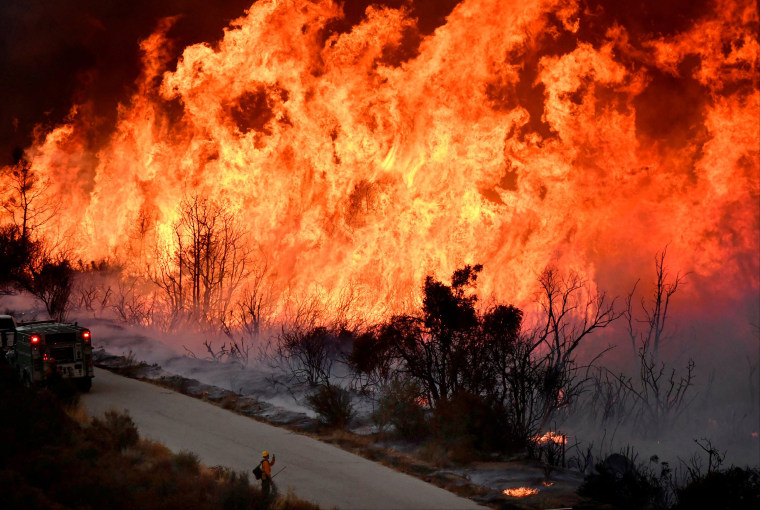 The average U.S. temperature in 2017 was 54.6 degrees Fahrenheit, 2.6 degrees above average, NOAA said. All five of the warmest years on record for the United States have occurred since 2006, it said.
The year began and ended with about a quarter of the lower 48 states in drought, according to the data. Drought condition remained severe through the entire year — last month was the driest December in nearly three decades.
The raging wildfires in the West rang up $18 billion in damage and recovery costs, triple the previous U.S. record, NOAA said. And losses from Hurricane Harvey, at more than $125 billion, were second only to the record tally of Hurricane Katrina in 2005.
Hurricanes Maria and Irma added $90 billion and $50 billion, respectively — making them the third- and the fifth-costliest U.S. weather or climate disasters on record.
NOAA reported similar worldwide data last month, saying 2017 was the planet's third-warmest year on record, too.