More than 13 million people remain at risk for severe thunderstorms that stretch from the Ohio Valley to the Gulf Coast. 
Damaging winds are expected to be the most widespread risk, followed by tornadoes, some of which could be strong. The storm system is moving east and producing heavy rain and flooding in some spots. 
The southern Great Lakes are not at risk for severe thunderstorms; however, areas in Iowa, Wisconsin, northern Illinois and Michigan will get accumulating snow. 
While the South and the Gulf Coast regions are no strangers to severe February thunderstorms, they are unusual for parts of the Ohio Valley.
Large metro areas on guard for damaging winds, hail and tornadoes include Mobile, Alabama; Louisville, Kentucky; Jackson, Mississippi; Cincinnati; and Memphis and Nashville in Tennessee. Birmingham, Huntsville and Tuscaloosa in Alabama are the metro areas at highest risk for tornadoes.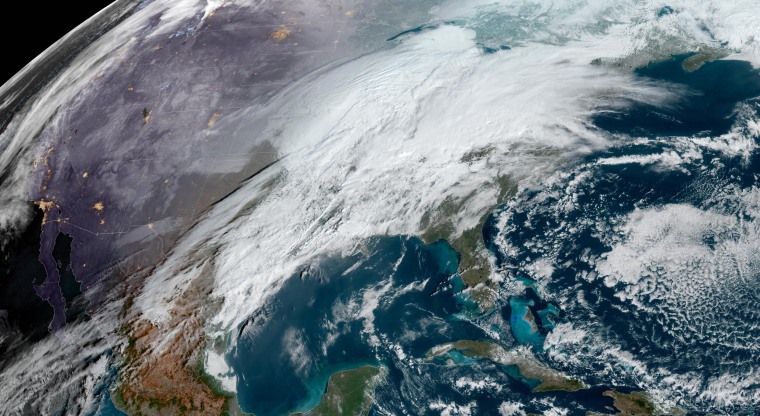 The timing for when the types of severe thunderstorms are most likely to produce strong tornadoes, called supercells, is expected to be between noon and 8 p.m. ET.
On Friday, the storm system will track east, bringing heavy rain in the morning from Georgia to New York, with most locations clearing by afternoon.
Severe thunderstorms are not expected Friday, with heavy rain the most likely threat.
The rounds of severe thunderstorms the South has endured in the past two weeks come on the heels of a record January in terms of the number of tornadoes reported across the United States.
As severe thunderstorms are charging across the South and the Ohio and Tennessee valleys, the same storm system will produce heavy snow with gusty winds that could make travel difficult across the central Plains and the Midwest.
About 31 million people are under winter alerts Thursday from the central Plains to Maine.
During the day Thursday, snow and wind will move across the central Plains and into the Great Lakes, where cities such as Milwaukee; Davenport, Iowa; and Grand Rapids, Michigan, could get several inches of snow.
Des Moines had already gotten 4 inches of snow Thursday afternoon, and nearby Iowa City had gotten double that amount.
By Friday, the snow will move into northern New England and Maine, where up to 10 inches of snow could fall.
Even though the snow may cause travel headaches for some, it is needed. Current snowfall deficits for the season include over a foot for Chicago, over 2 feet for Cleveland and 4 feet for Rochester, New York.
April-like warmth sets records
Meanwhile, the Eastern Seaboard will bask in springlike warmth.
Highs in the 60s and 70s — 10 to 20 degrees above average — will make it feel more like April than mid-February. Record highs are possible Thursday across the Northeast and the mid-Atlantic, including Boston; New York; Providence, Rhode Island; and Richmond, Virginia.
Cooler temperatures arrive across the Midwest and the Great Lakes by Friday and the Northeast and New England by Saturday.