Texas, pounded by rains and deadly flash floods, is grappling with its wettest May on record. Here's a look at just how water-logged the Lone Star State is right now.
35 Trillion Gallons
That's how much rain the Lone Star state has had over the past month, according to the National Weather Service in Fort Worth –- enough to cover the whole state up to nearly eight inches deep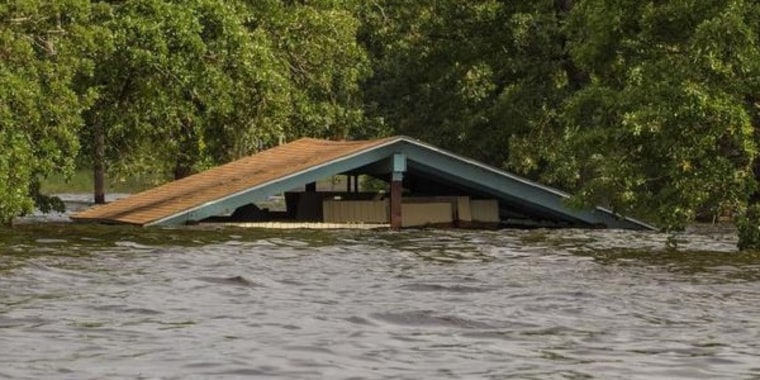 16.72 Inches
While Texas as a whole has broken its record for the wettest May, many cities have topped centuries-old records, too. At Camp Mabry, a military installation in Austin, Texas, 16.92 inches of rain fell through May 28, beating the old record of 14.10 inches in May 1895.
23 Days — and Counting
At least one location in Texas has received four or more inches of rain each day since May 5, according to the Community Collaborative Rain, Hail and Snow Network. More rain is possible through the end of this week.
25 Days — and Counting
Waco, Texas, has had rain for 25 consecutive days, starting May 5. The previous record was 20 days in the spring of 1957, according to the National Weather Service in Fort Worth. There's a small chance of rain there Friday.
200 Rescues
In Dallas, more than 200 people, all believed to be in cars, were rescued overnight, according to the Dallas Office of Emergency Management. There were no immediate reports of casualties, but the news across the state is more somber: At least 23 people have died in flooding in Texas and Oklahoma.
Four Years
The length of the historic Texas drought that these floods have eased. The record rainfall has swelled rivers and lakes so much, they may not return to normal levels until July, the Associated Press reported.