A body found in Maryland's Patapsco River has been identified as that of Eddison Alexander Hermond, a National Guardsman who went missing while helping a flood survivor, police said on Tuesday.
Hermond, 39, got swept up in destructive flash flooding on Sunday in Ellicott City, Maryland, while he was trying to assist a woman who had escaped through a window with her cat, Howard County police said.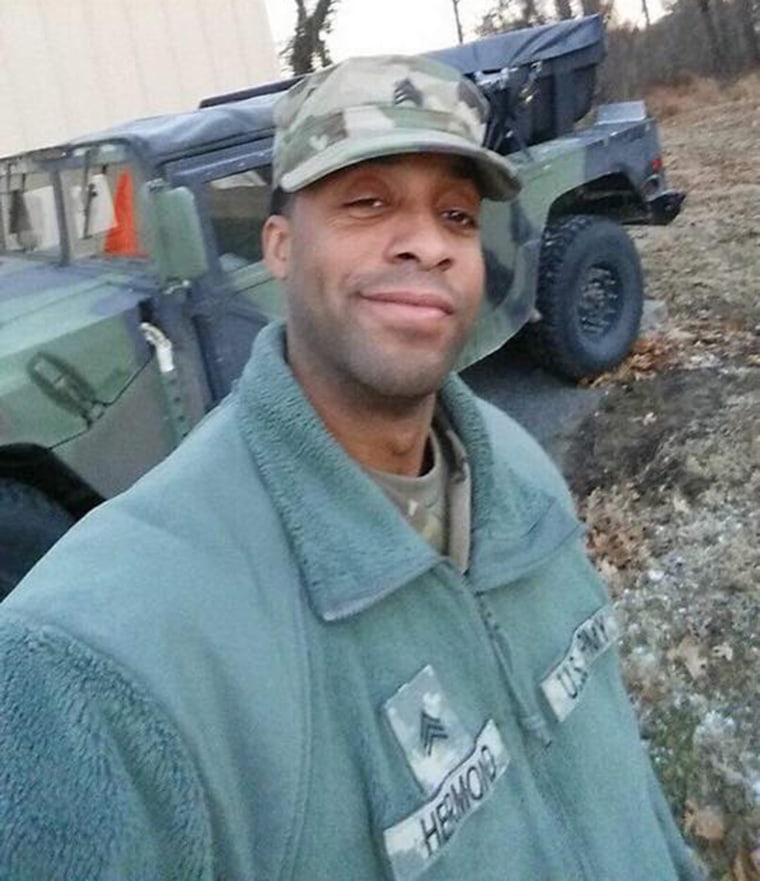 Hermond was the sole person reported missing from the flooding in the historic mill town. He was last seen at about 5:20 p.m. ET on Sunday.
The flooding was the result of torrential rains that tore through the area, with more than 6 inches of rain falling in only two hours, causing the Patapsco River to rise 17 feet.
That was even higher than the 2016 flood in Ellicott City, which caused the Patapsco to rise more than 13 feet. That flood killed two people and resulted in more than 100 others rescued.
Hermond was an Air Force veteran and a sergeant in the Maryland Army National Guard, according to the Associated Press.
The Patapsco flooding was not part of the same storm system as Subtropical Storm Alberto, which brought heavy rain to the South over Memorial Day weekend.
Alberto — the first named storm of the hurricane season — was blamed for the deaths of two journalists, anchor Mike McCormick and photojournalist Aaron Smeltzer of NBC affiliate WYFF of Greenville, South Carolina.
The journalists died when a tree fell on their SUV in Polk County, North Carolina, the station said.
"All of us at WYFF News 4 are grieving. We are a family and we thank you, our extended family, for your comfort as we mourn and as we seek to comfort the families of Mike and Aaron," it said.