California's recent trend toward warmer, drier weather has raised concerns that El Nino may be a bust and that the 5-year-old drought may hang around much longer. The Sierra Nevada snowpack has fallen below normal levels, and state data show Californians have been slipping in their monthly water-savings efforts.
"As a percent of normal, it keeps dipping because we're supposed to be accumulating during this time not having bright sunny skies," said California's state climatologist Michael Anderson.
On Tuesday, the state's Department of Water Resources is scheduled to conduct a snow survey in the Sierra east of Sacramento to provide an update on the snowpack. Sierra snow is considered vital since it replenishes the state's reservoirs and contributes to about one-third of California's water when it melts.
In December, a series of winter storms resulted in the Sierras getting blanketed with snow and the snowpack reaching above-average levels for the first time in years.
Also, rain for coastal areas from Santa Barbara to San Diego is still below normal, with some places getting just 33 to 50 percent of normal. Big winter storms have been replaced by warmer, summer-like conditions.
"Almost the entire state is still well-below normal levels with deficits of about 20 inches of precipitation or more," said climatologist Brian Fuchs at the National Drought Mitigation Center in Nebraska. He said the strong El Nino in the Pacific Ocean "is starting to not be as robust. The forecasts are showing that most El Nino conditions will be gone probably by spring to early summer."
Related: El Nino's Likely Effects on the Weather, U.S. Economy This Year
The latest U.S. Drought Monitor readings show about 94 percent of California remains in some form of drought. That is a slight improvement from 98 percent a year ago but major regions from Sacramento and Fresno to Los Angeles and San Diego are in the worst two categories of drought.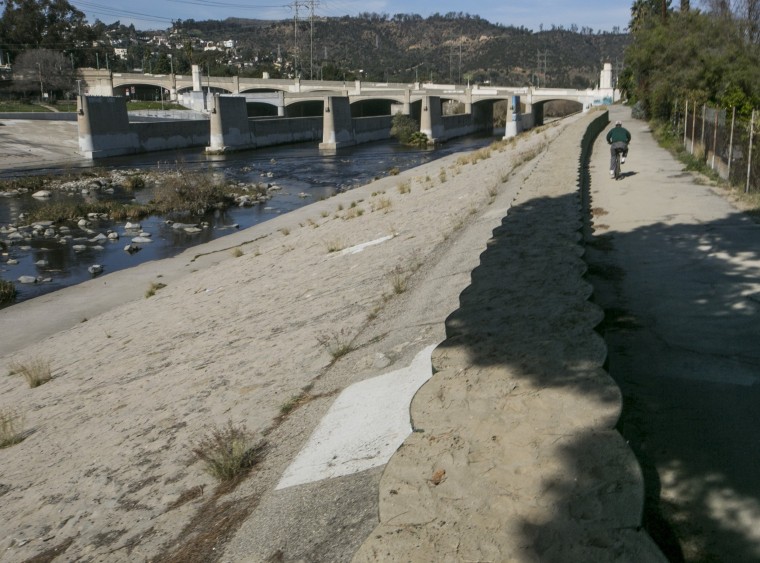 Some of California's reservoirs also are lower than normal for this time of year. For example, Lake McClure and New Melones Lake in the Central Sierra foothills are each below 20 percent of capacity. Also, Castaic Lake in northwest Los Angeles County sits at just 26 percent of capacity. However, reservoir levels at Lake Shasta, Lake Oroville and Folsom Lake are each above 50 percent of capacity for late February.
Fuchs said forecasts are showing "the warmer temperatures that we have seen in February are anticipated to continue. He said that "does not bode well as far as accumulating snow in those upper elevations and also with the above-normal temperatures we see more water demand as well."
Related: Not Just California: El Niño Blamed For Weather Woes Around Globe
On Friday, California's water agency released figures showing residents statewide failed to meet the mandated 25 percent water conservation target for the fourth-straight month in January. State officials cited the warmer temperatures in January as impacting water conservation efforts particularly in Southern California.
Statewide, the conservation rate dropped from 18.4 percent in December to 17.1 percent in January. Overall, the cumulative statewide savings from June through January since the state emergency conservation regulation began was 24.8 percent, or slightly below the mandated target.
"Lots of people know that they need to keep conserving and they are," State Water Resources Control Board Chair Felicia Marcus told reporters Friday. "That's why our numbers have slipped rather than plummeted. It could be a lot worse. People are still saving a lot of water compared to the same time two years ago."