The proliferation of the Zika virus could be linked to climate change, a top researcher told NBC News on Monday.
Zika, which is suspected of causing severe birth defects in Brazil and has now been found in Hawaii, is a tropical virus spread by mosquitoes whose numbers are exploding as the earth gets warmer.
"Their lifestyles, their behaviors, the speed with which they grow up is tightly related to climate," Heidi Brown at the University of Arizona said.
El Niño, which is not caused by climate change, could also raise temperatures in areas where mosquitoes are already common in the U.S. — and turn a problem into a plague.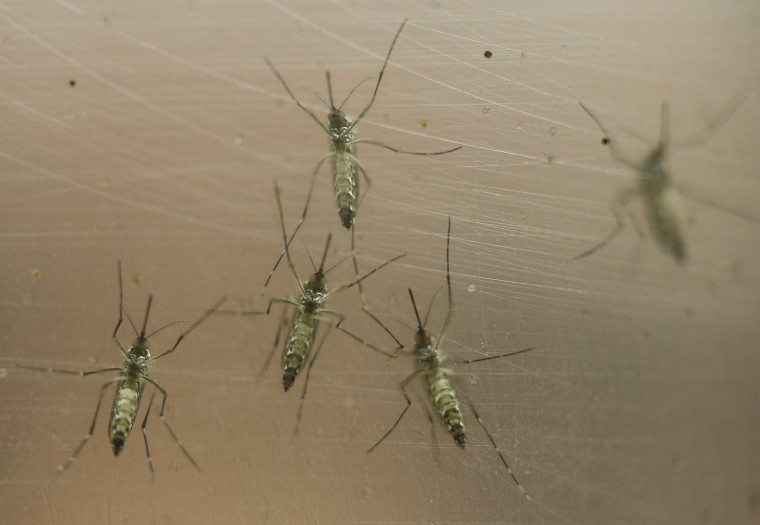 "The idea is that mosquitoes might start emerging earlier in the year, as it's warming up earlier in the year," Brown said.
Related: Zika Virus: Five Things You Need to Know
Jeffrey Shaman, an associate professor for environmental health sciences at Columbia University and an expert on mosquito-borne disease transmission, said it is too soon to say for sure that El Niño is helping spread the Zika virus.
"Certainly, changes in meteorological conditions, including temperature and precipitation, in a given locality, might favor mosquito reproduction and/or increase their contact with humans, which might favor Zika transmission," Shaman wrote in an email to NBC News. El Niño "can influence local meteorological conditions."
While Zika is common in Africa and Asia, it did not begin spreading in the Western Hemisphere until last May, when an outbreak occurred in Brazil. There is currently no vaccine for Zika.