The phenomenon known as El Niño is brewing in the Pacific Ocean — and it could be one of the strongest on record, raising the risk of floods and mudslides this winter in Southern California, forecasters said Thursday.
It won't produce enough rain to end the historic drought in California, they said.
Still, it could rival the most powerful El Niño since records were first kept in 1950, experts from the government's Climate Prediction Center said. That was during the winter of 1997-98, when Southern California was drenched with twice its normal rainfall.
El Niño, an occasional warming of the Pacific waters around the equator, can change weather patterns around the world. In the United States, it usually means heavier than normal winter rain in California and much of the South and East.
It also generally suppresses hurricane activity in the Atlantic Ocean — and this has been an extremely quiet Atlantic hurricane season. There have been three tropical storms and not a single hurricane.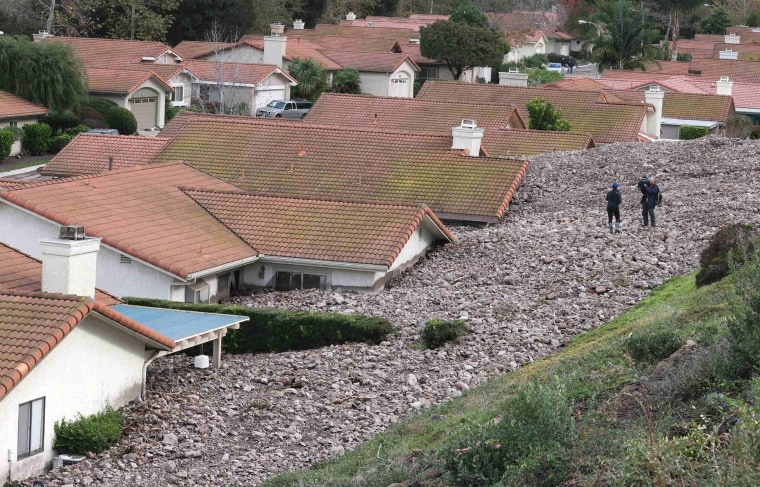 This year's ocean warming could make for what some climatologists are calling a Super El Niño. One went so far as to tell the Los Angeles Times that it "has the potential of being the Godzilla El Niño." And a NOAA blogger cheekily suggested naming it Bruce Lee.
Scientists have already recorded unusual warmth in the zone of Pacific Ocean in question, and it could reach 2 degrees Celsius above normal. That has only happened three times in 65 years — in 1997-98, 1982-83 and 1972-73.
The forecasters said they are expecting a wetter than normal winter in the South and along the East Coast to southern New England. Temperatures are expected to run above average from the Pacific Northwest to the Great Lakes and below average in the Southwest and Southeast.
Exactly how big a dent El Niño makes in the California drought will depend on the vagaries of day-to-day weather this winter.
But it won't be enough. Kevin Werner, director of Western climate services for the National Oceanic and Atmospheric Administration, told reporters that would take something wetter than the wettest year on record.
"At this point there's no cause for rejoicing that El Nino's here to save the day," said Mike Halpert, deputy director of NOAA's Climate Prediction Center. "It's a serious situation, and the word still needs to be 'conserve.' The drought is not ending anytime soon."