Drought conditions in California were elevated to "exceptional" on Thursday - the highest category, and the first time since a national database was created in 2000 that any part of the state has been categorized as such.
California Governor Jerry Brown declared a drought emergency earlier this month, and the National Weather Service has forecast below normal precipitation for two-thirds of California through April. Parts of California was expected to get some rain on Thursday, though not nearly enough to make up for the widespread water shortage.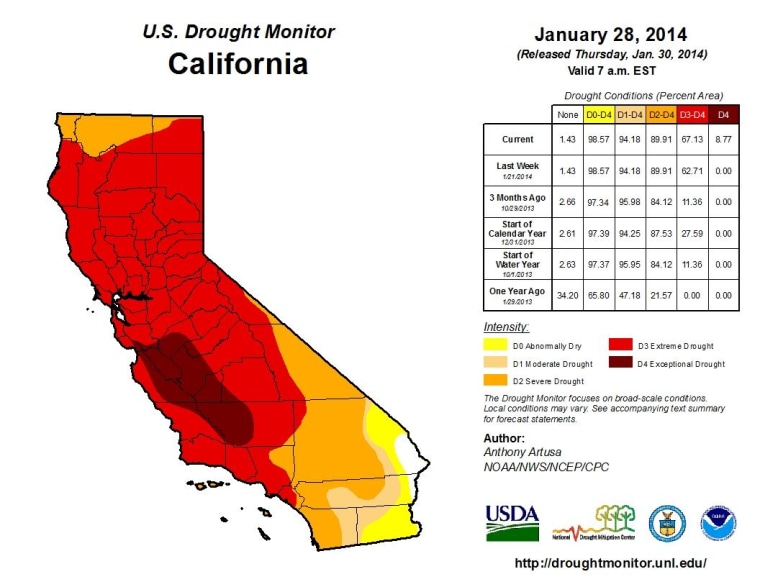 Seventeen rural communities in the state are in danger of a severe water shortage within four months, according to a list compiled by state officials. Wells are running dry, and reservoirs are nearly empty in some communities.
President Barack Obama and Governor Jerry Brown spoke on Wednesday regarding the drought. The White House says Obama told Brown that the federal government will work in tandem with state officials to support California's response. Governor Brown has a crisis meeting today with more than a dozen water leaders from across Southern California.