The extraordinary heat wave gripping the western United States has so far been blamed for at least four deaths, authorities said Wednesday.
The bodies of Robert Stuart Pluta, 57, and his son Bobby, 21, of Corpus Christi, Texas, were discovered Monday and Tuesday respectively, in Carlsbad Caverns National Park in New Mexico, where daily high temperatures have topped 100 degrees for almost a week, New Mexico State Police said Wednesday.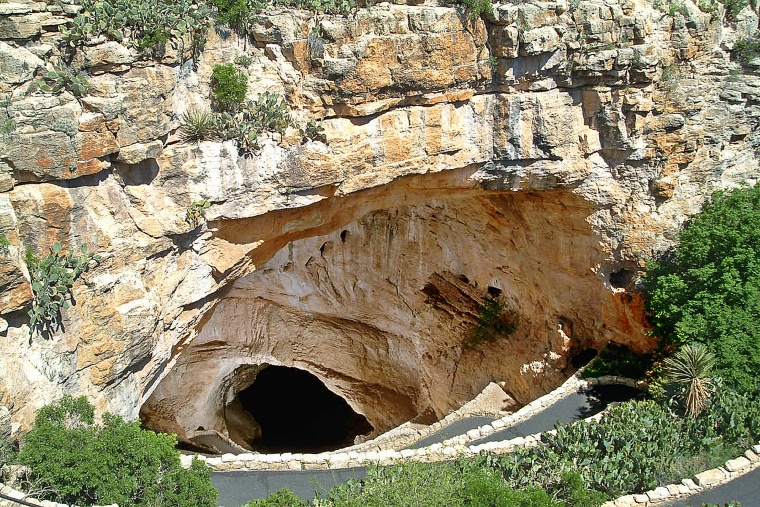 The Plutas, both of whom were experienced hikers, had been on a hiking trip since Wednesday of last week but hadn't been heard from since they checked into their hotel, NBC station KRIS of Corpus Christi reported. A parkwide search was launched on Monday.
High temperatures in the park have been above 100 degrees for almost a week since last Thursday, and police said Wednesday that the heat was a likely factor in the mens' deaths. The park confirmed the men's deaths Wednesday.
"It was a father-son bonding trip on Father's Day weekend," the family's pastor, Mark Behrendt of Galilean Lutheran Church in Corpus Christi, told KRIS. "This was something that they had looked forward to, they'd been trying to plan on and off, and finally, it happened."
Photos: Dangerous Heat Wave Scorches Southwestern U.S.
Late Wednesday afternoon, officials confirmed the heat-related deaths of two people in Santa Clara County, California. The victims died Monday in San Jose and were identified only as a 72-year-old man and an 87-year-old woman, said Marina Hinestrosa, a spokeswoman for the county in Northern California.
The National Weather Service warned that the heat smothering the West this week carried "major potential for heat-related illness and even death." High temperatures reached 120 degrees in Bullhead City, Arizona; 118 in Glendale, Arizona; 116 in Phoenix, Tempe and Scottsdale, Arizona; and 111 in Las Vegas on Wednesday.
Triple-digit temperatures again also spanned the length of California, where the southeastern town of Blythe hit 119 degrees on Wednesday. Bakersfield hit 109, while Fresno and Stockton reached 106.
The National Weather Service forecast only a "subtle" improvement in the days ahead. "Expect no significant cooling through Sunday," the weather service's Phoenix office said Wednesday afternoon.