A flash flood emergency was issued for Washington, D.C., and surrounding areas in Maryland and Virginia where heavy rains flooded numerous roads making for a messy Monday morning commute.
There were reports of up to four inches of rain dropping in some areas in as little as an hour.
The District of Columbia Homeland Security and Emergency Management Agency advised drivers to stay off the roads.
"Do NOT go through flooded roads/sidewalks," the agency said in a tweet. "It's difficult to know depth of water or what may be underneath — like downed, live wires. TURN AROUND, DON'T DROWN!"
Torrential rains dropped 3.3 inches at Reagan National Airport in Arlington, Virginia, between 9 and 10 a.m., shattering the previous record of 2.2 inches set in 1958 in a one-hour time span, the National Weather Service said.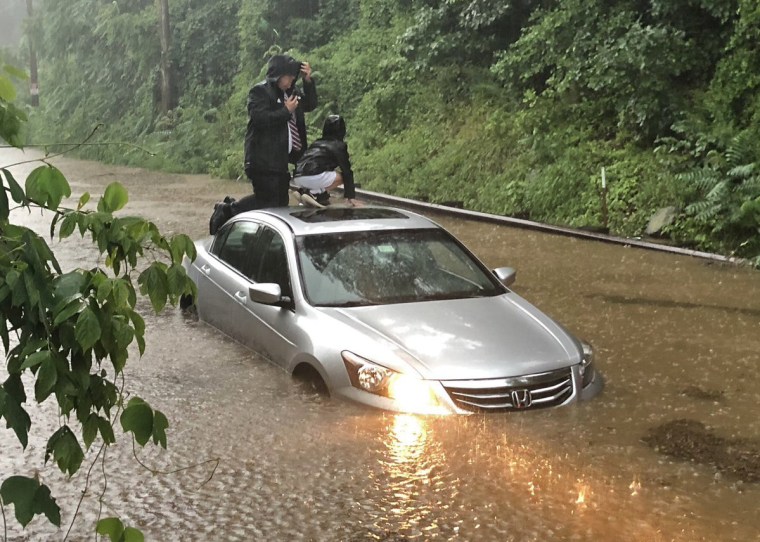 D.C. Fire and Emergency Medical Services said it had removed 15 occupants to safety from vehicles stranded in high water as of noon.
In Virginia, the Fairfax County Fire and Rescue Department responded to 55 swift water rescue calls, including evacuations of people in mobile homes. The department asked that people avoid driving if possible.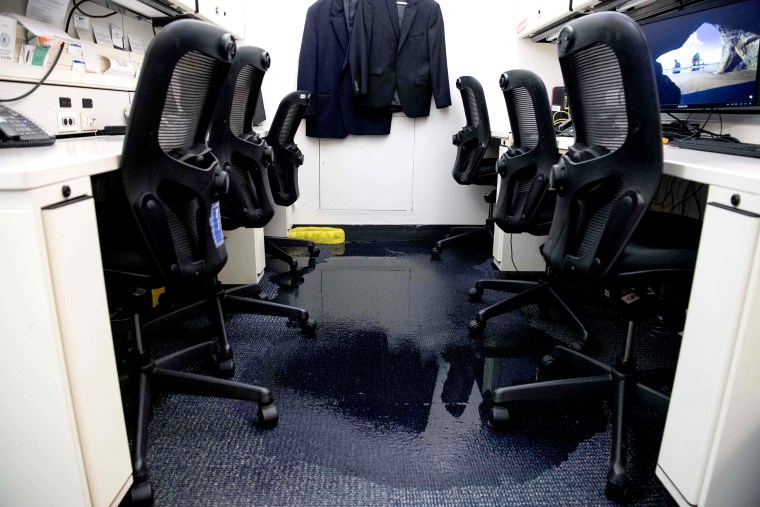 The NWS issued flash flood warnings for Washington, as well as parts of Maryland and Virginia, where it said travel in affected areas would be "extraordinarily dangerous" and could include washouts.
"Stay out of low areas, if in a low area that may flood, seek higher ground," the NWS said. "Stay off the roads if at all possible. This is not the 'usual' flooding."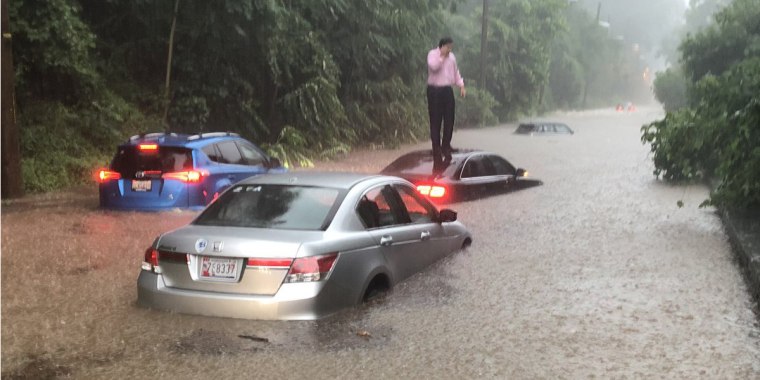 The heavy rain also caused flooding in the press workspace in the basement of the White House, though it was contained in about an hour.
The weather led to service disruptions on commuter trains.