Houston's historic flooding left many stranded early Tuesday — including some trapped inside a mall.
"We were headed out to our cars and found we couldn't get out," store worker Karina Hernandez told NBC News from The Galleria mall in the west of the city. "The first-level garage was completely flooded. There was literally no way out."
After moving her car to a higher level in the parking garage, Hernandez added that she returned to shopping center with co-workers to wait out the storm.
They have "no idea" when they will be able to leave, Hernandez said.
Screen print artist Graham Taylor had managed to escape the rising waters, but he told NBC News that he had only managed to drive a block away from the mall.
"The streets all around there are completely flooded," he said. "I was able to pull into a parking garage, but just barely and I made sure I parked on a high level."
On his short drive he saw numerous vehicles stuck in the water, he said, adding that he had taken refuge in a nearby coffee shop.
"Some of the water seemed to be up to the midway point of the cars, definitely at the bottom," he said. "I fear they will be ruined."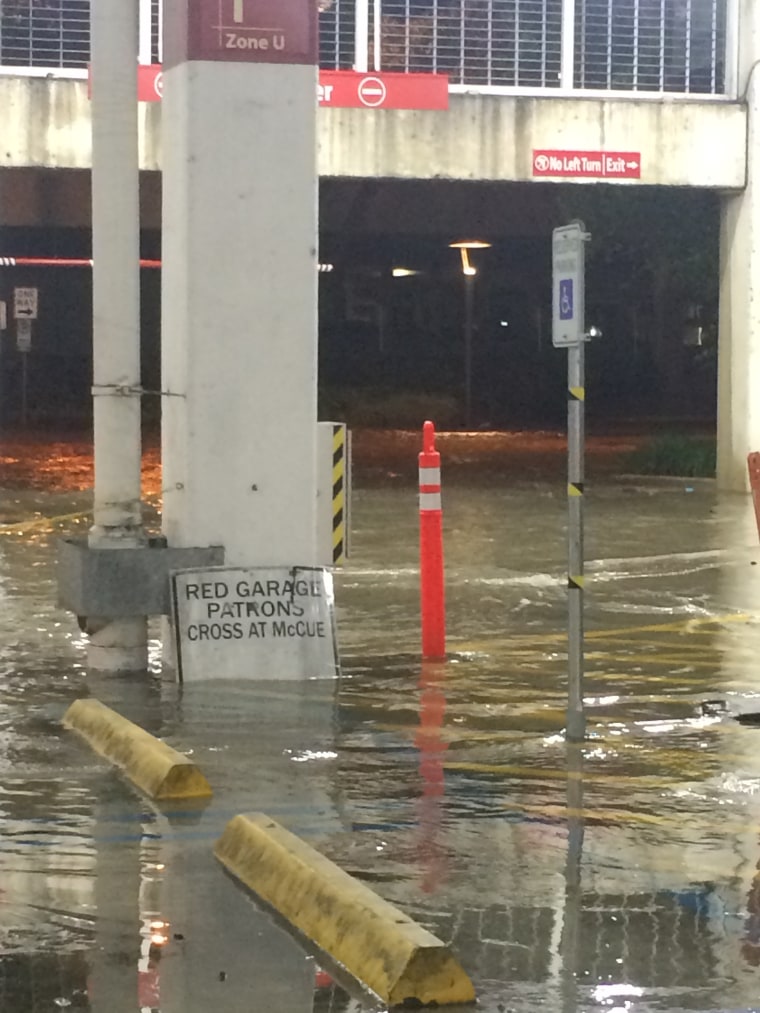 While he did not fear for property inside his second-floor apartment, around a block-and-a-half from The Galleria mall, Taylor said it was not worth trying to wade through the knee-high water to get home.
A security guard at the mall confirmed to NBC News early Tuesday that some people remained at the site.
"We have tried to make them as comfortable as we can," he added.