Florida officials were counting their blessings Wednesday after powerful Hurricane Dorian skirted the northeastern coast, bringing rain, winds and power outages but no major damage as the storm moved north.
"To say we dodged a bullet for the storm would be an understatement — you know, obviously we dodged a missile," said Volusia County Manager George Recktenwald at a news conference Wednesday afternoon as lingering effects of the storm continued to affect the area.
Download the NBC News app for news alerts about Hurricane Dorian
Recktenwald said that fire crews did a visual inspection of the county, which includes Daytona Beach, and found no major damage from the hurricane.
The sheriff in Flagler County, north of Volusia County, said that there are no reports of serious structural damage and no injuries. "At this point, I think we can all breathe a sigh of relief," said Sheriff Rick Staly said.
The storm made landfall in the Bahamas as a Category 5 hurricane, devastated part of the island nation and is blamed in at least 20 deaths there. The death toll was expected to rise, Bahamas Health Minister Duane Sands said.
Full coverage: Latest stories and video on Hurricane Dorian
Volusia County Chair Ed Kelley said officials prepared for the worst and hoped for the best in the coastal Florida county, and he sent their thoughts and prayers to those affected in the Bahamas.
"Our thoughts and prayers go out now to our neighbors in the south in the Bahamas. The devastation that they had is what we were expecting and planning for," Kelley said. "And you see how bad that is."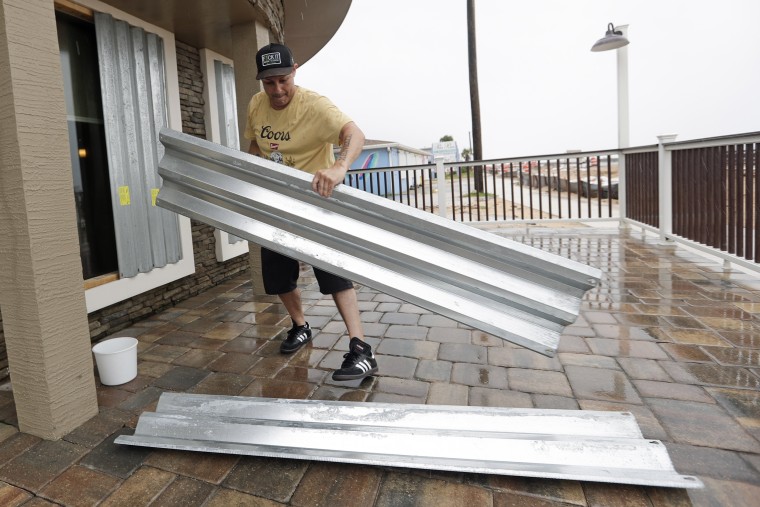 Evacuation orders for many counties in Florida had been lifted by Wednesday evening, the state division of emergency management said.
Florida Division of Emergency Management Director Jared Moskowitz said in a statement that even though the threat of the hurricane has passed in the state, Florida remains in peak hurricane season and he urged residents to not get complacent.
"I urge every resident to be prepared and continue to take every storm seriously," Moskowitz said.
While Florida had escaped much of Dorian's wrath, the storm continued to pose a threat for the Southeast. At 10 p.m. Wednesday the center of the hurricane, which had maximum sustained winds of 110 mph, was around 130 miles south of Charleston, South Carolina, according to the National Hurricane Center, and rain bands were spreading across the Carolinas well ahead of the storm.
It was expected to move near or over the coast of that state on Thursday and to be near or over the North Carolina coast Thursday night or Friday.
Forecasters are warning of potential storm surges of up to 8 feet along parts of South Carolina coast, and up to 7 feet in parts of North Carolina.
North Tybee Island in Georgia had wind reports as high as 49 mph, and Folly Beach, which south of Charleston, had a high wind report of 57 mph from the hurricane as of 6:30 p.m. Wednesday, the weather service said.