Hundreds of customers remained without power Tuesday afternoon after an enormous wall of dust — called a haboob — pushed into the Phoenix area, turning the sky an eerie shade of red.
More than 10,000 customers lost power in the region Tuesday morning, electric utilities said, and several inbound flights were diverted at Sky Harbor International Airport.
By Tuesday afternoon, as the storm had passed, power had been restored to all but about 1,600 customers and flights were back on schedule. But images of the towering blanket of red dust remained in the forefront of people's minds.
Jon Erdman, a meteorologist for The Weather Channel, said the haboob — an Arabic word describing intense dust storms in the deserts of North Africa and the Arabian Peninsula — was generated as two thunderstorm systems moved west from northwest Mexico and merged.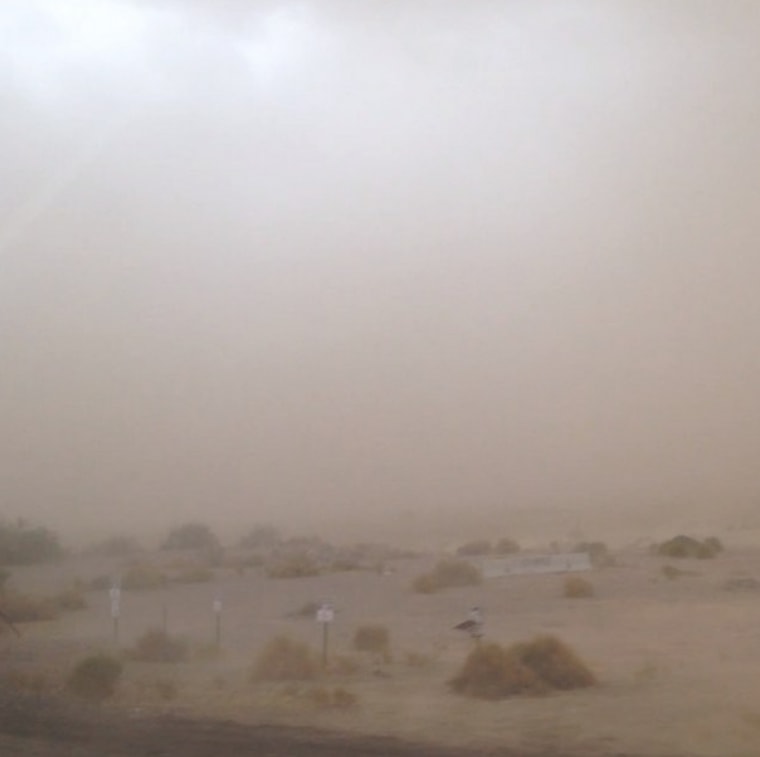 The storm dropped an inch of rain Tuesday morning at Pinnacle Peak Vista in North Scottsdale, three-quarters of an inch in the towns of Yarnell Hill and Wickenburg and half an inch in other parts of the Valley of the Sun, the Flood Control District of Maricopa County said.