A heat wave blasting the East Coast and Midwest was expected to keep temperatures in the 90s Thursday.
Temperatures in New York City's Central Park reached 94 degrees Wednesday afternoon, and the National Weather Service issued a heat advisory for the five boroughs expected to last until 8 p.m. Thursday.
Ninety-five degrees was recorded in the western Kentucky city of Henderson on Wednesday, but the high heat and humidity made it feel like 113 degrees, the NWS said. In Lexington, Kentucky, 90 degree temperatures felt like 101 degrees.
An excessive heat warning was also in place in Philadelphia, where high temperatures and humidity could make it feel like 100 degrees, the NWS warned.
Frank Giannasca, senior meteorologist with The Weather Channel, said the heat wave started in the Deep South, extending through the Carolinas and penetrating the Northeast.
"Upstate New York, 90's all the way," Giannasca said. "Vermont, New Hampshire, Southern Maine."
A power alert has been issued in Connecticut, encouraging customers to conserve energy amid high temperatures, which typically strain power systems, NBC Connecticut reported.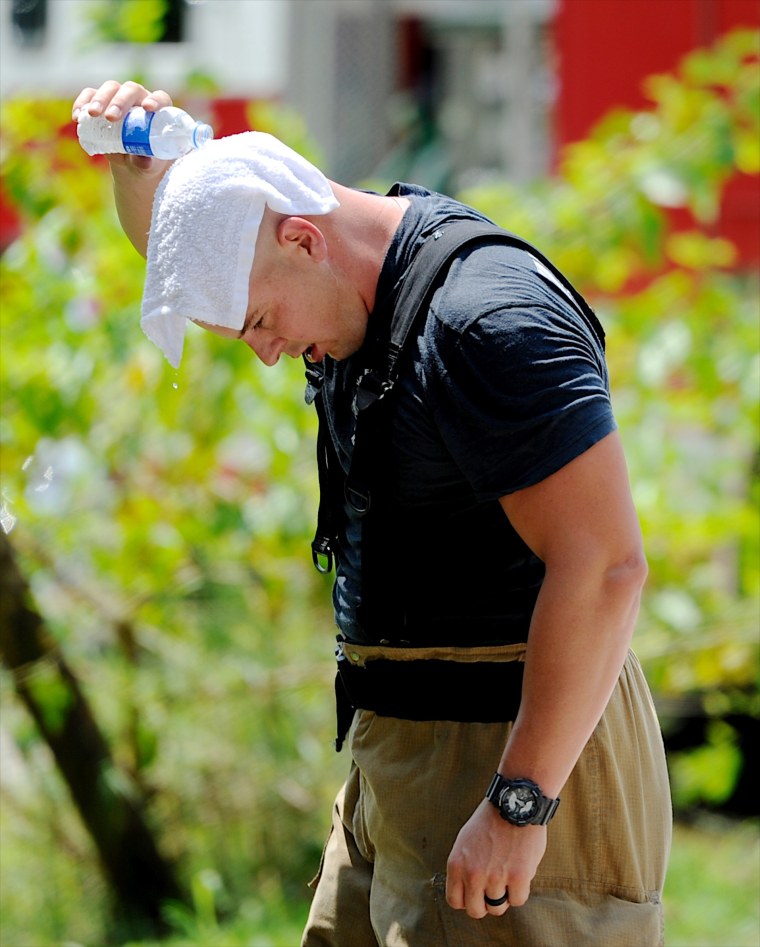 A temperature of 95 degrees was recorded at Bradley International Airport in the northern Connecticut town of Windsor Locks — just shy of the record of 96 degrees, the station reported. Several Connecticut towns and cities have also opened cooling stations.
The heat isn't the only thing impacting the East Coast. A light southwest wind carrying the air into the region has increased pollutants, NECN reported.
It's unclear when the heat wave will end but it isn't expected to let up anytime soon. Giannasca said the region is in for a warm, humid stretch up until the weekend, with temperatures remaining in the 90s.
Heading into the weekend, temperatures are likely to remain high but it will be noticeably less humid Friday, Giannasca said.
The heat wave leaves many people more susceptible to heat exhaustion. The symptoms are extreme weakness or fatigue, confusion, dizziness, nausea and clammy skin, according to the Centers for Disease Control and Prevention.