Another night of heavy rain in the Pacific Northwest turned deadly early Wednesday morning when a large tree crashed into a Portland, Oregon, home, killing a 60-year-old woman.
The fir tree, which was about 30 inches wide, came down on the resident at 3:30 a.m. while she was in bed, Lt. Rich Tyler of the Portland Fire Bureau told the Associated Press. Her brother and husband escaped unharmed.
Portland has received more than 5 inches of rain since Sunday as the region has been pummeled by storms.
In just 24 hours beginning Sunday afternoon, the Portland area clocked 3.2 inches — a record, according to the National Weather Service. Portland typically sees 5 1/2 inches of rain during the entire month of December.
In Seattle on Tuesday, 2.13 inches fell — a record for the date in the city's history.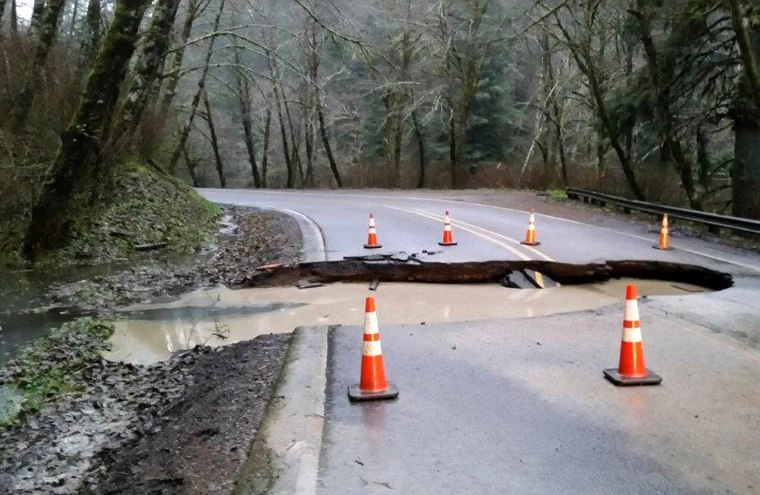 More than 70,000 power outages were reported Wednesday by Puget Sound Energy in Washington. Portland General Electric was working to restore power to 26,000 customers. Several Washington school districts were closed or had delayed openings.
Cowlitz County, Washington, declared an emergency and officials reported a landslide in Kalama, Washington, that knocked a home off its foundation. One person was rescued from the residence and was transported to hospital.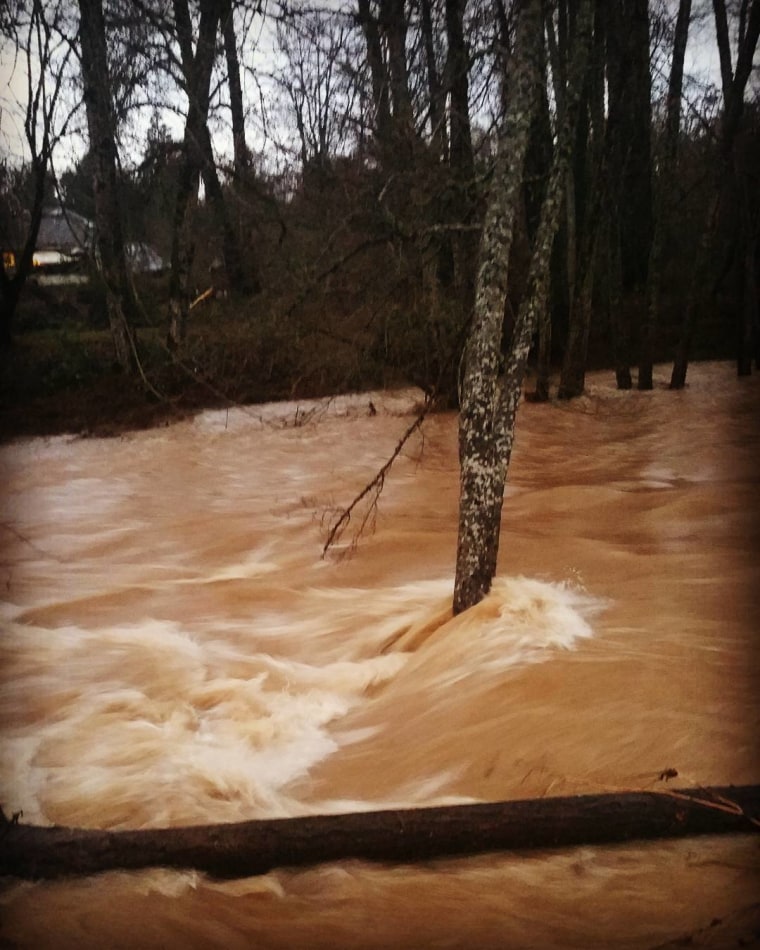 Oregon transportation officials urged residents to obey road closure signs. "Driving through flooded roads could cause your car to be swept away or stall in the middle of high water," the department said in a Facebook post. "If not for yourself, please obey road closures for the safety of workers."
A state transportation inspector was injured in a hit-and-run Tuesday, while inspecting a bridge for reopening, the agency said.
In Forest Grove, a Portland suburb, firefighters rescued a driver by boat after she got trapped by a flood early Wednesday.
Wind and rain are forecast to slow Wednesday, but flood warnings remained in effect for many of the rivers in Washington, NBC affiliate KING 5 reported.