Some like it hot — and that includes cockroaches.
With about 105 million Americans from New England to the mid-Atlantic under heat alerts Saturday, the steamy weather is giving the much-maligned pests a reason to spread their wings and fly.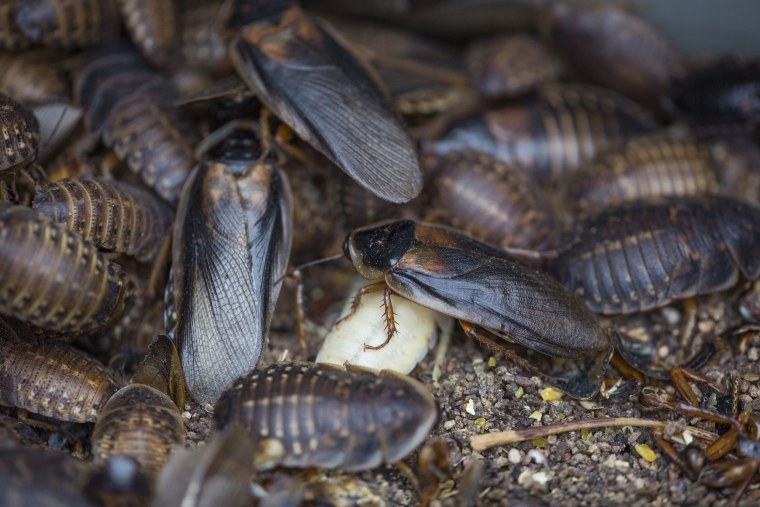 Entomologists and bug experts say conditions are ripe for the domesticated versions of the brown-colored bugs to get active, including taking to the air.
It's an activity they rarely do, said Srini Kambhampati, a professor and chair of the biology department at the University of Texas at Tyler.
Related: It's Not Just the Heat, It Really Is the Humidity: Know the Risks
"Because of the extreme heat, they may be trying to find a more comfortable place in which to live," Kambhampati said. "That is, they are on the move to find a better, cooler place. High temperature cause insects to use up a lot of energy."
"Their development also depends on ambient temperature," he added. "So it is conceivable that they are more active in this current, very hot summer."
When temperatures reach about 68 degrees Fahrenheit, they want to move around more — and around 77 degrees is optimal for them, researchers say. But once temperatures hit about 86 degrees — this week they've been in the 90s in the Northeast and will remain so through the weekend — it's too much for the creatures to bear.
That might explain their enhanced mobility.
"They can sense humidity. They can sense the humidity in the air," said Joseph Kungel, a research professor at the University of New England in Maine.
Ken Schumann, an entomologist at Bell Environmental Services, said that when it's "warm and steamy that seems to be what they like," he told DNAInfo, which has reported about the flying phenomenon in New York City.
Kungel said the wing-flapping motion can be more like gliding. He experienced it firsthand, he said, while at a university symposium in New Orleans several years ago. A cockroach glided onto his head from the ceiling in his dorm room.
American cockroaches are capable of powered and directed flight, according to Kambhampati.
"But they are relatively weak fliers, really prefer to run," he said, adding that "American cockroaches tend to fly only when the situation is precarious — they need to get away from something quickly."
In even rarer instances, they might fly to search for a mate, Kambhampati said.
Meanwhile, the idea of cockroaches soaring through the air has not been sitting well with some folks: