Since Hurricane Dorian hit the Bahamas, Brittany Garvin has helped over 40 families reunite and 52 people evacuate.
Garvin, however, is not on the ground taking part in the relief effort on Great Abaco or elsewhere in the island chain. Instead she sits for up to 14 hours a day at her computer in Charleston, South Carolina.
Garvin got involved in the rescue effort after seeing a video on Facebook of a woman on Great Abaco asking for help finding her family. Garvin started looking online and eventually found them on Nassau. The grateful woman tagged Garvin in a Facebook post.
And that's when requests from other islanders started pouring in.
"There have been times Charleston has been hit hard, and we have been fortunate enough to have neighbors that care. I like to be able to pay it back," said Garvin, 30, who herself lost power after Dorian's strong winds knocked out her electricity. Six days later, the power is still out and she is able to continue her work only with the help of a generator.
"I didn't even know I was capable of doing this from Charleston," added Garvin, a nurse, who previously volunteered on the ground in January 2018 after Hurricane Maria in Puerto Rico and Hurricane Matthew in North Carolina.
Garvin is one of many Americans reaching out to Bahamians and trying to help in whatever way they can. Facebook groups are filled with posts from Americans offering evacuees a temporary home, while many other volunteers are parked at their computers night and day, matching up Bahamians with the resources they need, from basics like shelter and clothing to ferry and flight schedules.
The catastrophic Category 5 storm hit the islands with winds of 185 mph in a two-day assault. At least 50 people were killed and many others have been reported missing. It is feared that number will rise.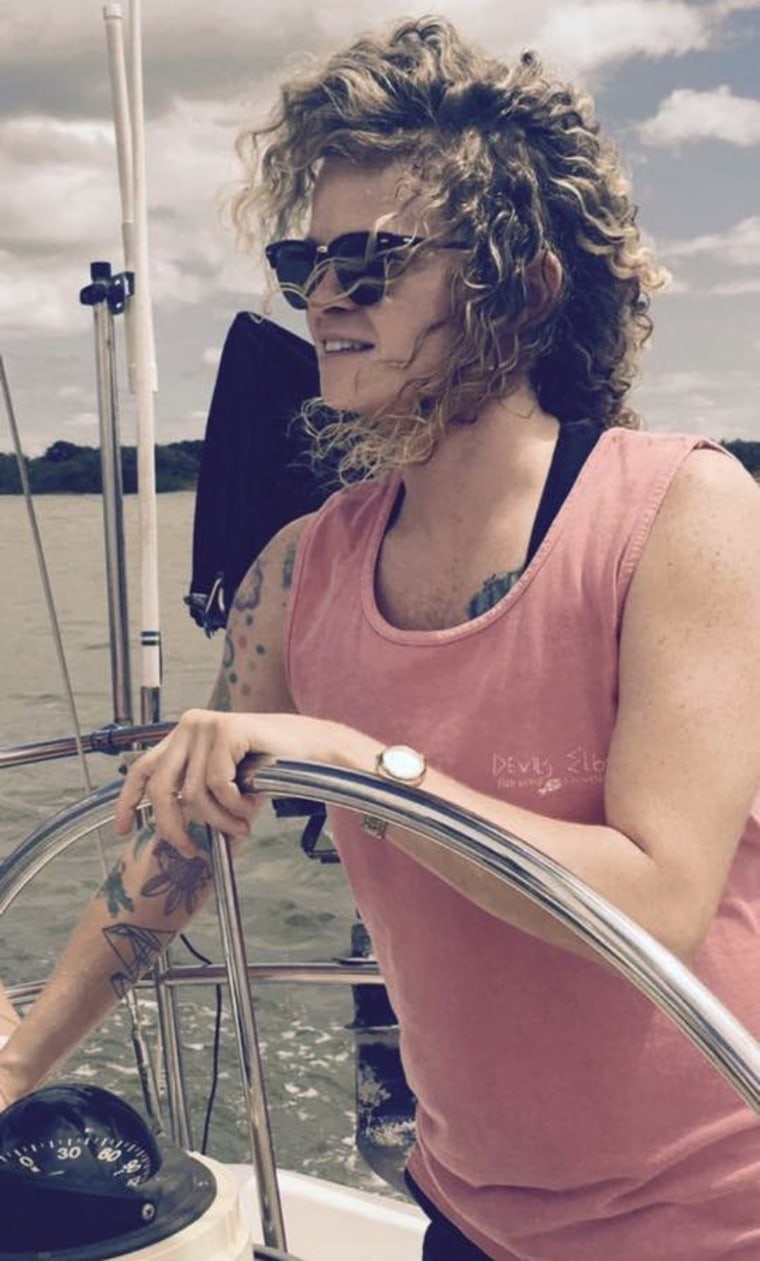 Most deaths were in the Abaco Islands, home to some 17,000 people.
Others like Britne White have been able to assist with the rescue operation on the ground.
In the last week, White has flown to Abaco twice on a friend's private plane to deliver medicine, tarps, food, clothing and other supplies that she collected in her hometown, St. Augustine, Florida.
"I'm a competitive sailor and I go a couple times a year to Abaco. Over the years, I've gotten to know a lot of the people there, and when this happened I knew right away that I had to do something," White said.
She also decided to open her three extra bedrooms to evacuees for at least a month. Since she posted her offer Monday on a Facebook group, she has received over 50 requests for shelter.
She plans to fly to the Bahamas in the coming days to pick up the mother and children she plans to house.
Linda Oxendine isn't able to go to the Bahamas herself to help, but the retired nurse has worked 14 hours a day at her computer to help people there.
"I've been in Florida all my life and have prepared for hurricanes, but Hurricane Michael, that made me a believer," Oxendine, 51, whose Jackson County home was badly damaged in the 2018 storm. "Almost a year later I'm still under tarps. I understand what they're going through."
On Monday, Oxendine offered hope to Roey Hussle, who arrived in Nassau on Monday after leaving Abaco on a ferry Sunday night. Oxendine saw a Facebook post that Hussle wrote asking for help evacuating, and sent her information on how to get out.
"She was encouraging me to stay strong and not give up," Hussle wrote on Facebook Messenger about Oxendine. "She hasn't stop messaging me yet with help and concern. I don't know her, but I feel like I've know her for years."
Online activists around the U.S. often join forces, forming groups on Facebook and working to spread reliable information to Dorian's victims. Many of them have disaster relief contacts from previous disasters who they can quickly and easily call on to assist those currently in need.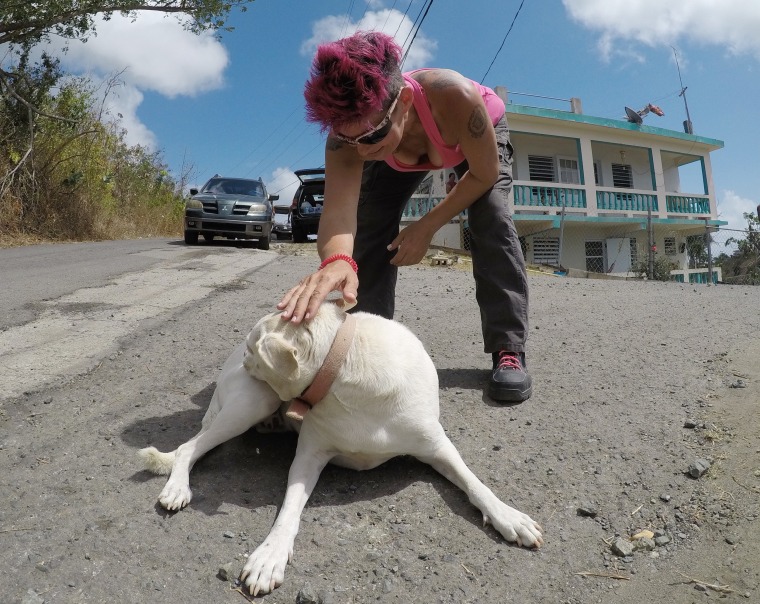 Nadine Smalling deployed to Puerto Rico eight times to help out in the aftermath of Hurricane Maria and now spends 18 hours a day facilitating disaster relief in the Bahamas from her home in Rahway, New Jersey.
"Right now, I'm working on logistics to move couple hundred water filtration units from Nassau to the smaller islands," said Smalling, 51. "I use an iPad and an iPhone, and sometimes my laptop and PC with two screens."
After her work with Hurricane Maria, she decided to volunteer full time on relief efforts for weather-related disasters around the country. In addition to her network of on-the-ground rescuers, she has worked closely since Dorian hit with friends she made during Hurricane Maria's cleanup.
Maria Malave Ruperto, 51, lives in Lancaster, Pennsylvania, and went with Smalling to Puerto Rico three times. She got involved in Dorian relief efforts the week it hit and has slept only three or four hours a night since then.
"I don't even have a passport," Ruperto said.
Our work "is a passion at first, but now it's a duty."