The United States was preparing to airlift hundreds of people from its Guantanamo Bay naval base as the most powerful cyclone to form over the Atlantic since 2007 ground slowly towards Jamaica, Haiti and Cuba.
Haiti also began evacuating residents by boat from outlying islands in preparation for Hurricane Matthew, which threatens to wreak widespread damage in the region with flash floods and winds at about 150 miles per hour.
Matthew is expected to make landfall as a major storm on Jamaica's southern coast, home to the capital, Kingston, and its only oil refinery. Stormy weather could begin on Sunday.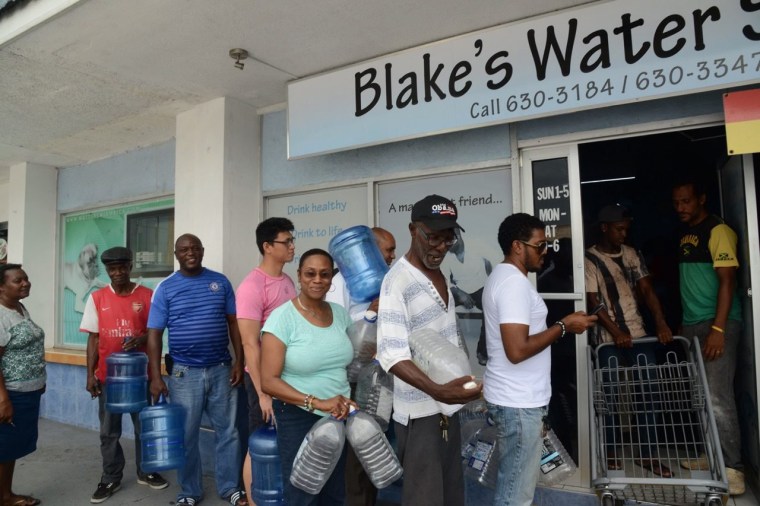 Simultaneously, the storm is forecast to lash southern Haiti, possibly dumping up to 40 inches of rain there and up to 25 inches in Jamaica, which could trigger life-threatening landslides and floods, the U.S. National Hurricane Center said.
Albert Moulion, Haiti's interior ministry spokesman, said authorities had started voluntary evacuations of residents of small, exposed sandy islands in the south as a precaution.
"We have already started evacuations," he said. "The national center of emergency operations has been activated."
On Sunday, the U.S. State Department issued a travel warning to Haiti, saying in a statement that there would be limited time for a safe departure. The department also authorized government employees and family members to leave the county.
By early Tuesday, Matthew is due in eastern Cuba, with a path that could take it over the colonial city of Santiago de Cuba and Guantanamo province, where the U.S. operates a naval base and a military prison.
The U.S. Navy said some 700 spouses and children were to be airlifted to Florida to wait out the storm.
"The remaining military and civilian personnel will shelter in place and be able to support recovery efforts once safe to do so following the storm's passage," the Navy said in a statement.
Later in the week, the storm could affect the Bahamas and the east coast of the United States, although forecasts so far out are often inaccurate. Florida's Governor Rick Scott said residents of the state should prepare for the storm.
"This storm is catastrophic, and if it hits our state, we could see impacts that we have not seen in many years," Scott said in a statement.
Cuban President Raul Castro visited Santiago de Cuba on Saturday to oversee preparations, Cuban TV footage showed.
Matthew was about 360 miles southeast of Port-Au-Prince on Saturday night and the U.S. National Hurricane Center ranked it at Category 4 of the five-step Saffir-Simpson scale of hurricane intensity. Earlier it had been ranked at the top Category 5.
The ferocity of the storm has led to concerns of economic devastation in the poor countries in its path.
"The hurricane will cause an interruption, obviously, in our economic activities here," Jamaican Prime Minister Andrew Holness told Reuters Saturday, saying that tourism and agriculture could be most affected.
"We have allocated all the resources we can given our fiscal restraints and I think that the country is prepared for the hurricane," Holness said.