A winter storm dumped nearly 20 inches of snow on parts of the Upper Midwest Saturday, disrupting travel across the region after giving many areas their first major accumulation of the season.
Winter weather advisories were posted for much of Lower Michigan and far northern Indiana, including Detroit, Grand Rapids and Lansing, according to the National Weather Service.
Parts of the Sioux City, South Dakota, metro area had picked up 18 inches of snow since Friday from a band of weather that spread across northern Iowa and Illinois overnight.
Chicago picked up more than 11 inches of snow, which made the snowfall the second largest in November on record in the city, beat only by a 12-inch covering in 1895, according to the National Weather Service.
Nearly 600 incoming and outgoing flights were canceled at Chicago's O'Hare International Airport by early evening. About 200 flights had been canceled in and out of Chicago's Midway International Airport, according to FlightAware.com.
The storm system was moving east and will move through Michigan before bringing lake effect snow east, past the Great Lakes.
New York Gov. Andrew Cuomo urged residents to prepare for wind gusts up to 60 mph and the possibility of up to a foot of snow.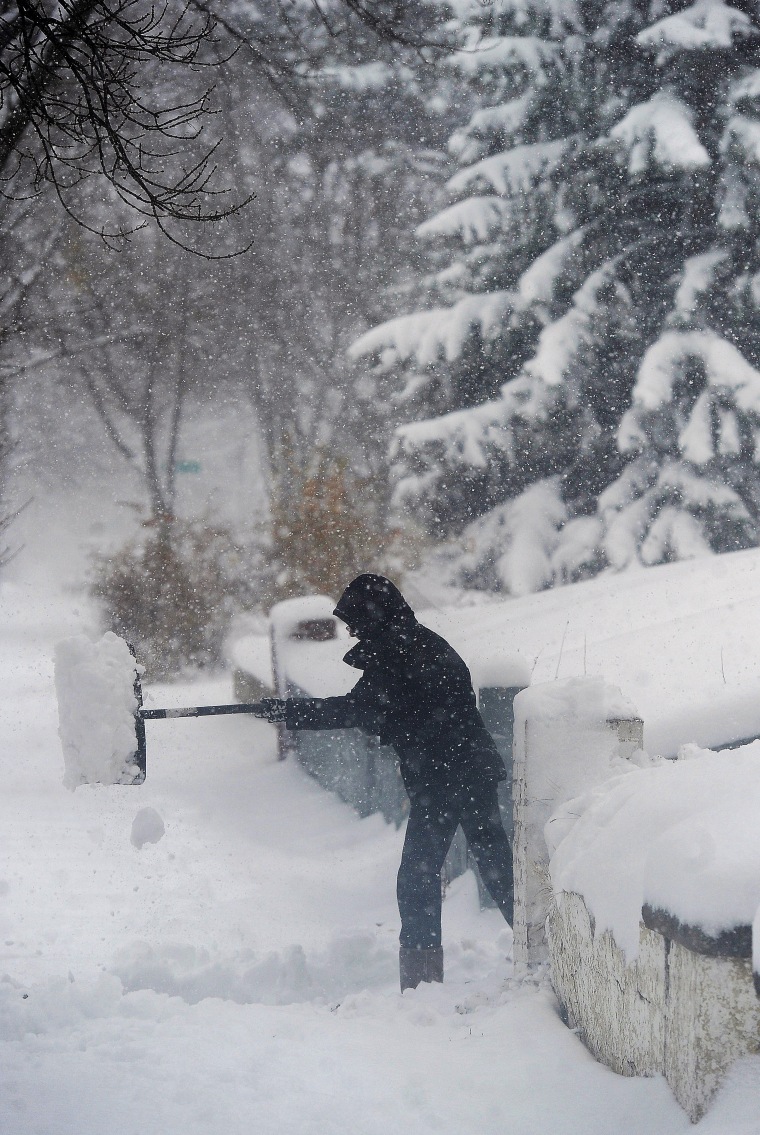 The snowfall is "right on track" for the season, said Richard Otto, lead forecaster at the National Oceanic and Atmospheric Administration's Weather Prediction Center. But don't look for it to be the picturesque light, fluffy snow that often occurs in the dead of winter, he said — much of it will be wet and heavy.
Southern South Dakota saw significant snowfall and poor traveling conditions Friday morning. Tractor-trailers pulled off slow-moving interstates to park for the day, said Bret Brown, a cashier at Roadway Express truck stop in Sioux Falls.
"A lot of people complaining about it, nobody wants to be out in it," he said. "Interstates are down to 10 miles per hour, the side streets are blocked and there's a lot of cars in ditches everywhere."
The weather service also issued a winter storm watch for northern Indiana, saying snow accumulations of 4 to 7 inches are possible. The Indiana Toll Road in the northern part of the state is banning triple-trailer trucks from 7 a.m. Saturday to 1 a.m. Sunday because of dangerous conditions.