More than 40 million Americans could face severe thunderstorms capable of strong winds, large hail and isolated tornadoes on Thursday — the first wave of dangerous weather patterns expected for Easter Weekend.
Wind gusts of 35-50 mph and isolated tornadoes are possible for a portion of the northeast that includes New York City and Philadelphia. The storms are expected for the early afternoon.
For New York City, the timing of Thursday's severe storms will be between noon and 4 p.m. The severity of the storms is particularly concerning for a temporary field hospital located in Central Park treating coronavirus patients. Other areas that could be particularly susceptible to the storms include outdoor testing areas where tents have been erected and where lines of people could be exposed to the elements.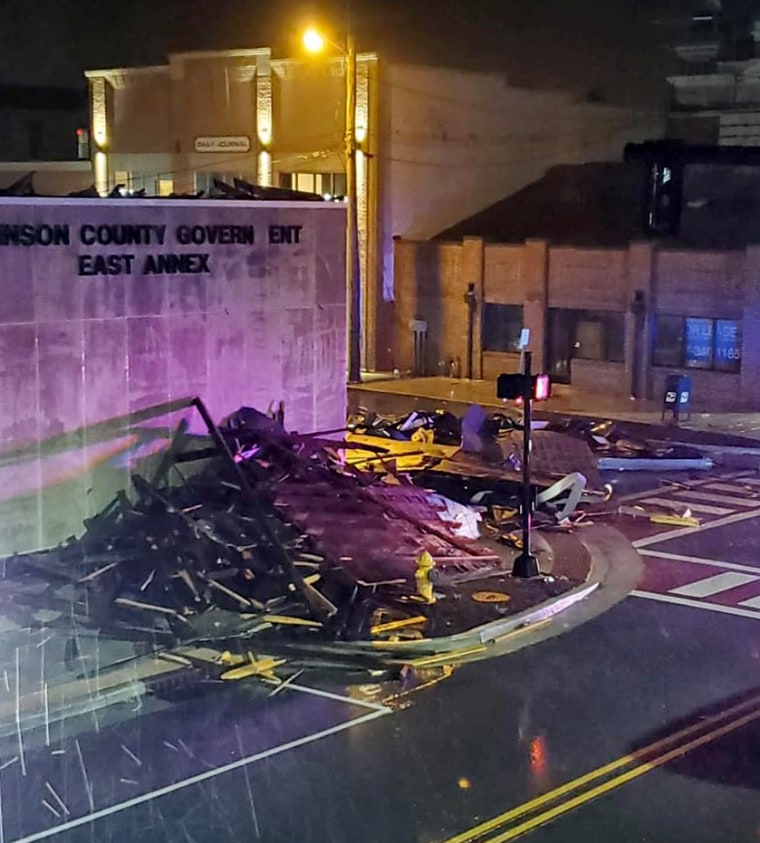 Portions of southeast Texas, meanwhile, face the threat of very large hail and isolated tornadoes later Thursday afternoon and evening. Austin, San Antonio and Houston are at risk for these severe thunderstorms.
As the storm system producing Thursday's severe weather moves off the Atlantic coast and intensifies, it will bring strong winds and heavy snow to portions of the northeast and New England. The snow is expected to begin later Thursday across northern New England and Maine and continue through Friday. Snow totals could be as high as 12-24 inches. Nearly 80 million people are also under Wind Advisories for wind gusts up to 50 mph across this same region. Unfortunately, this means more strong wind potential for the New York City metro area.
A dangerous Easter Weekend shaping up for the south
There's also potential for a major severe weather outbreak this weekend across the Southern Plains and Southeast. On Saturday, 21 million people are under a severe risk from central and southeast Texas to portions of southwest Louisiana. Cities include Dallas, Austin, San Antonio and Houston. Thunderstorms capable of damaging winds, large hail and tornadoes are forecast.
On Easter Sunday the severe thunderstorm risk shifts east, includes a higher population, and is shaping up to be the more dangerous day with a severe weather and tornado outbreak possible. About 35 million people could face storms across the southeast and Gulf Coast states. Cites at risk include New Orleans, Jackson, Birmingham, Atlanta and Charlotte, and storms could include damaging winds, large hail and strong tornadoes, some of which could be violent and track long distances.
Meteorologists and emergency managers are stressing that now is the time to make preparations for the severe weather risk, especially keeping in mind social and physical distancing recommendations.
The National Weather Service, Alabama Department of Public Health, and Kansas Division of Emergency Management have issued official statements regarding seeking shelter in community tornado shelters during the pandemic. All recommend focusing on the imminent tornado threat first and seeking shelter in a community shelter if that is your normal plan and only option. However, residents who seek shelter at community spaces should continue to maintain social distancing and follow all CDC recommendations on how to best protect yourself and loved ones from the virus while seeking shelter.