Hundreds of thousands of people were waking up without power Wednesday after powerful thunderstorms triggered widespread outages across the Northeast.
The severe weather also caused chaos on the roads and in the air, with more than half a dozen of the country's busiest airports halting flights late Tuesday.
New Jersey suffered the brunt of the outages, with more than 200,000 homes and businesses in the dark as of 5:30 a.m. ET, according to data posted by utility firms. There were more than 160,000 outages in Pennsylvania, almost 20,000 in Connecticut, and some 22,700 in Delaware.
Almost 3,000 were without power in New York, 10,000 in Maryland and around 14,500 in Virginia.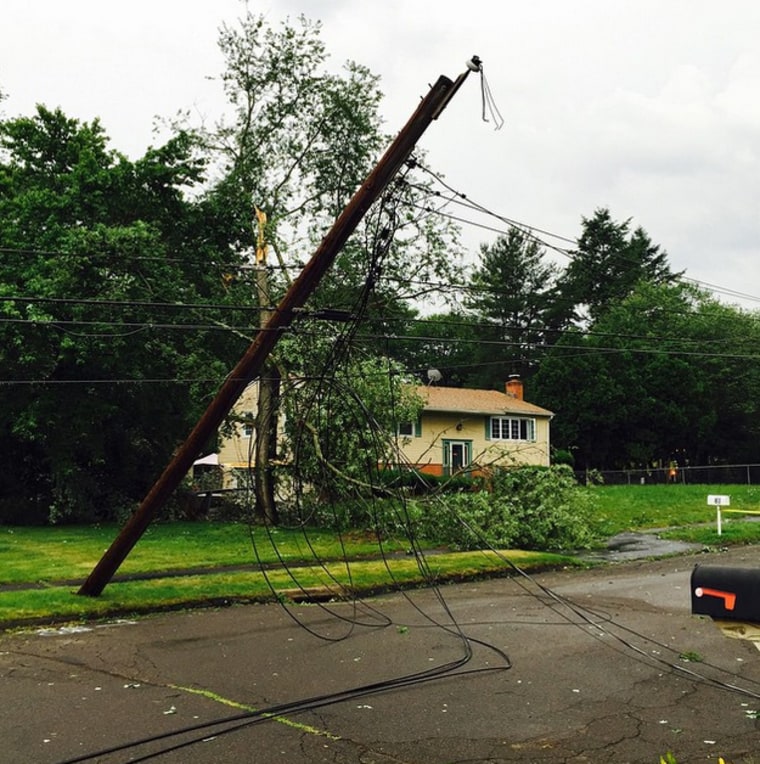 Airports had largely returned to normal service early Wednesday after the storms prompted ground stops at New York's LaGuardia and JFK, Boston's Logan International, Philadelphia International, and all three major airports in and around Washington, D.C.
There were more than 4,000 delays and almost 1,000 cancelations across the nation Tuesday.
Several rail lines were halted during rush hour and there were numerous incidents of semi-trucks overturning on highways.
The system arrived in the Northeast on Tuesday evening after sweeping through the Midwest on Monday. The Weather Channel said there were a dozen tornadoes across Michigan, Wisconsin, Iowa, Missouri, and Illinois, where Coal City suffered a direct hit.
The system had dissipated from the Northeast by early Wednesday, but the threat of more severe thunderstorms was set to increase again in the Midwest later in the day.