Record-breaking heat is expected to continue across the U.S. on Tuesday, sending temperatures into the 90s across the South and the low to mid-80s in the Northeast, meteorologists said.
The unseasonably warm weather shattered temperature records in 44 cities Monday, NBC News' Bill Karins reported, with Dodge City, Kansas hitting 100 degrees.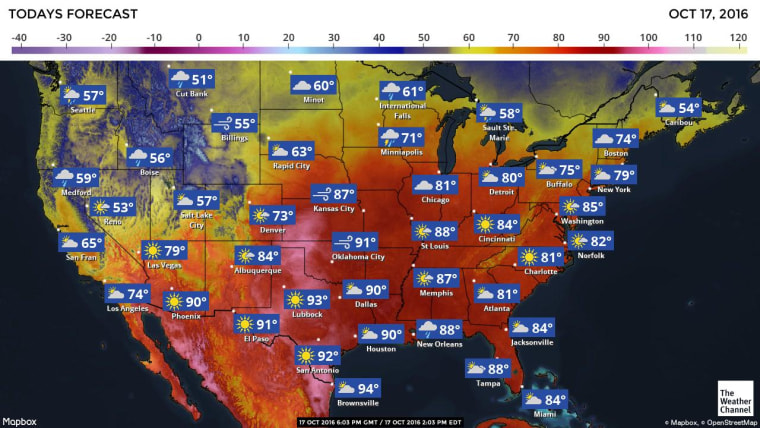 The heat wave will sweep the eastern half of the nation through Wednesday before a strong cold front brings some cooler weather on Friday, Karins said.
"[Tuesday and Wednesday] should be the highest numbers," said Weather Channel meteorologist Kevin Roth. "I would expect some 50 records or more set each day."
Washington, D.C., Philadelphia and New York could feel highs in the mid-80s, Roth predicted.
He added: "These are temperatures that would be more likely to be seen in late August or early September, rather than the middle of October."