Strong winds Monday pushed an ash cloud from an Alaska volcano into the heart of the state, grounding flights and limiting travel to western and northern communities off the road system.
Pavlof Volcano, one of Alaska's most active volcanoes, is 625 miles southwest of Anchorage on the Alaska Peninsula, the finger of land that sticks out from mainland Alaska toward the Aleutian Islands.
The volcano in the 8,261-foot mountain erupted about 4 p.m. Sunday, spitting out an ash cloud that rose to 20,000 feet.
Lightning over the mountain and pressure sensors indicated eruptions continued overnight. By 7 a.m. Monday, the ash cloud had risen to 37,000 feet and winds to 50 mph or more had stretched it over more than 400 miles into interior Alaska.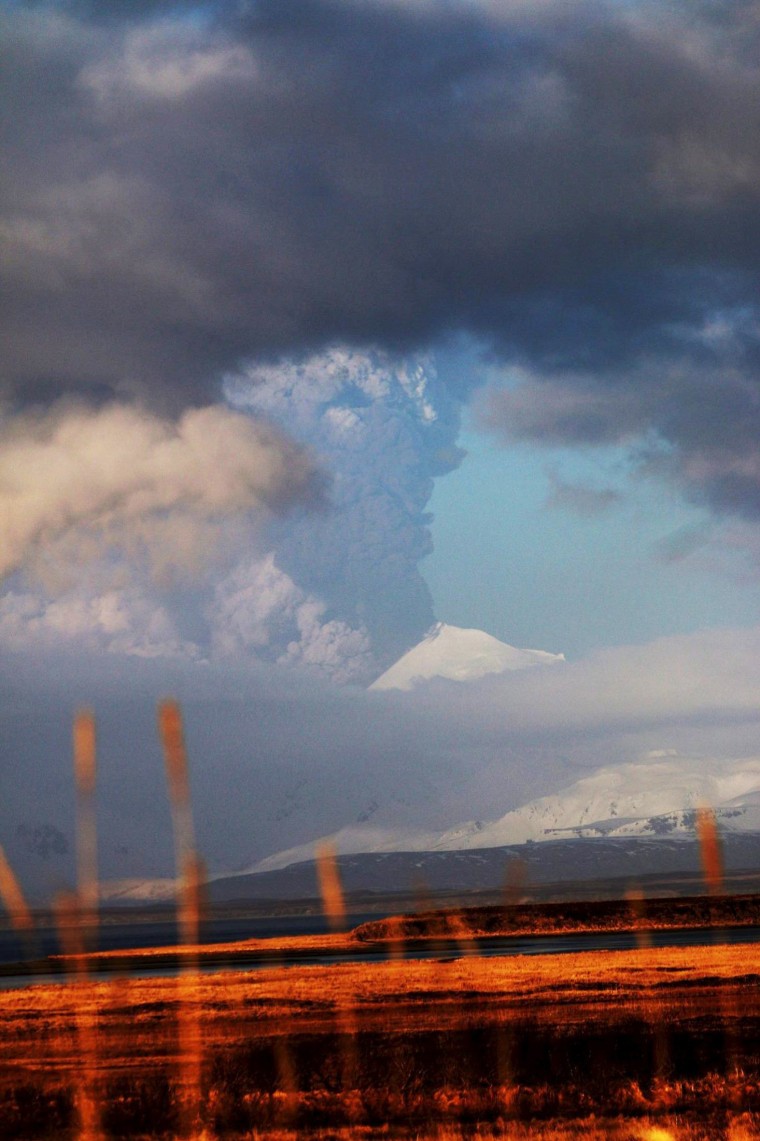 "It's right in the wheelhouse of a lot of flights crisscrossing Alaska," said geologist Chris Waythomas, of the U.S. Geological Survey, part of the Alaska Volcano Observatory, along with the University of Alaska and the state Division of Geological and Geophysical Surveys.
Alaska Airlines said Monday afternoon it has canceled 41 flights involving six Alaska cities until the airline can evaluate weather reports after daylight Tuesday. The cancellations include all flights to and from Fairbanks. The airline says the canceled flights affected 3,300 passengers.
Volcanic ash is angular and sharp and has been used as an industrial abrasive. The powdered rock can cause a jet engine to shut down. USGS geologists have compared it to flying into a sand blaster.
An eruption of Mount Redoubt in December 1989 sent out an ash cloud 150 miles that flamed out the jet engines of a KLM flight carrying 231 passengers to Anchorage. The jet dropped more than two miles before pilots were able to restart the engines and land safely.