Severe storms brought heavy winds and hail to the Midwest and the Great Plains on Sunday, a day after heavy rains and golfball-size hail rained down on parts of the region.
Hailstones at least the size quarters fell in parts of Kansas, Oklahoma and Illinois on Sunday afternoon, and numerous trees were reported to have been blown over by heavy winds in Peoria, Illinois, according to the National Weather Service. In McDonough, Illinois, an outbuilding and nine power poles were downed by heavy winds, according to the NWS.
Parts of south central Colorado Kansas and Missouri were under flash flood watches Sunday, and Indiana and Illinois were at greatest risk of seeing large hail and damaging winds until at least nightfall, according to The Weather Channel.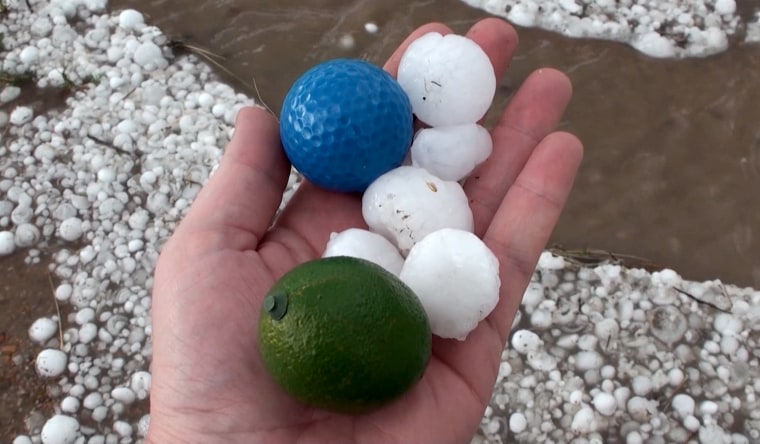 Colorado was hit hard by storms Saturday, with parts of Denver seeing more than a half-inch of rain in just 30 minutes, according to the weather service. Golfball-size hail pinged off vehicle roofs and coated roads near the town of Stratton not far from the Kansas border, while there were reports of a tornado in the town of Lincoln.
On Monday, the storms are expected to push east, bringing storms to a stretch from Missouri to southern New York, according to The Weather Channel. Nashville, Tennessee; Louisville, Kentucky; Philadelphia; and parts of West Virginia face the greatest threats of wind gusts and large hail.