MEXICO CITY — Six people died in eastern Mexico on Saturday after they were buried in landslides caused by intense rainfall from the remnants of now-downgraded Tropical Storm Earl, an emergency services official said.
The six deaths involved two separate families in eastern Veracruz state, emergency services spokesman Manuel Escalera said.
He added that local authorities were continuing to monitor rising rivers and saturated soil that could trigger additional landslides.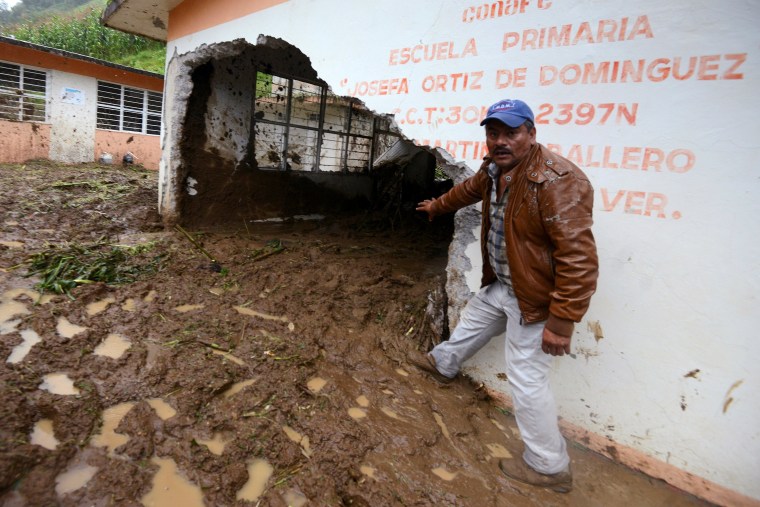 Earl's maximum wind speed dropped to 30 mph (48 kmh) by Saturday afternoon, according to the Miami-based National Hurricane Center.
It was located approximately 105 miles (169 km) east of Mexico City, after pounding portions of Central America and crossing Mexico's Yucatan Peninsula over the past couple days.
Forecasters were still warning that the storm could produce dangerous flash floods and mudslides with rainfall up to 18 inches in some areas in the Mexican states of Guerrero, Hidalgo, Oaxaca, Puebla, Tlaxcula and Veracruz.
The Mexican government discontinued the tropical storm warning and there were no coastal warnings or watches in effect.
Before crossing into Mexico, Earl battered Belize, smashing car windows and punching holes in the roofs of Belize City's wooden houses. It also downed trees and flooded parts of the coast.