The Southeast was preparing Sunday for a deluge that could soak parts of the Gulf Coast with up to two feet of rain by week's end, according to meteorologists.
The heavy rain is expected to start Sunday in the Florida Panhandle, which was under a flood watch through Tuesday, according to the National Weather Service.
The area could get between 15 to 25 inches of rain within the next seven days, according to Michael Palmer, lead meteorologist at the Weather Channel.
Areas surrounding the Panhandle, in the Gulf Coast, will likely see 3 inches of rain, but some parts could see up to a foot, Palmer said.
Florida's Division of Emergency Management urged residents on Saturday to prepare for the heavy rain by stocking up on emergency supplies and keeping abreast of the forecast.
FDEM director Bryan W. Koon told The Associated Press that the National Weather Service said the storm would have a greater impact because it is expected to be "slow moving."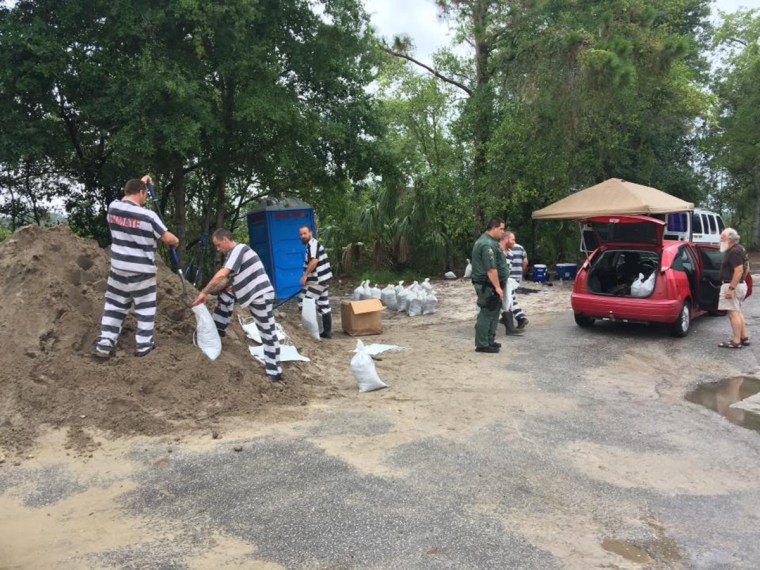 While the storm is expected to linger over Florida, it will also spread into parts of the Carolinas, Alabama and Georgia, which could see between 3 to 5 inches, according to Weather.com.
Statesville, North Carolina, Pensacola, Florida and Bryson City, North Carolina already dealt with damaging floods last week, so incoming rain could pose even more of a problem of saturated ground, Weather.com reported.
In other parts of Florida that don't get severe rain, the precipitation will be welcome, as some cities in the state just experienced their driest July on record.