Residents up and down the Southeast coast learned the hard way Wednesday that packing up and leaving isn't as easy as it sounds — not when everyone else is trying to get out of town at the same time.
Related: Thousands of Americans Head Inland to Escape Hurricane Matthew
With Hurricane Matthew taking aim at the south Atlantic coast, evacuation orders drove hundreds of thousands of people onto highways and into stores and gas stations — where they found empty shelves and long, creeping lines.
In South Carolina, Gov. Nikki Haley ordered 1.1 million people — almost a quarter of the state's population — to flee Charleston and other coastal areas beginning Wednesday. In Florida, Gov. Rick Scott said the state could be facing its "biggest evacuation ever." And residents of exposed areas of Georgia and North Carolina were also advised to hit the road, pronto.
Cue the chaos:
Traffic
"It was bumper to bumper and fairly slow for about 30 to 40 miles on either side of I-95," Sarah Boessenecker told NBC News as she, her husband, Robert, and their cat tried to make the trip from Charleston, S.C., to Atlanta, where friends had offered to put them up.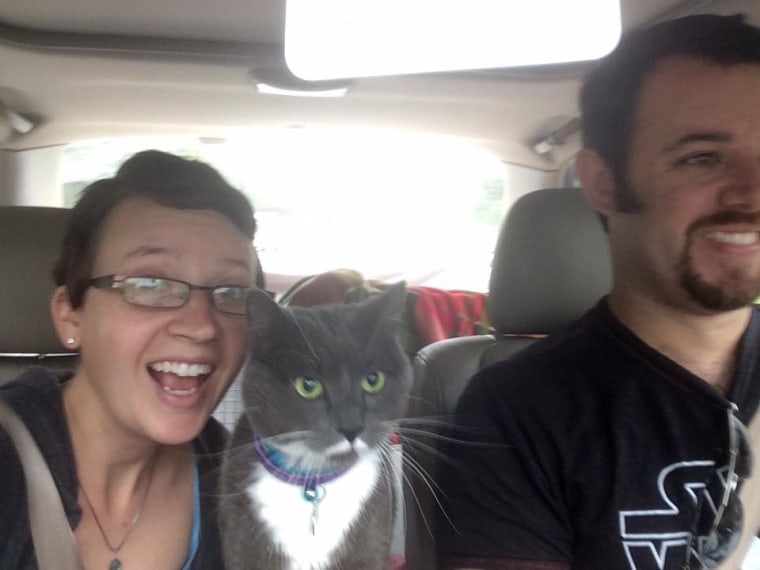 "However, people were very friendly and easygoing — no honking or impatience," she said. "People seemed to know the drill and understand that traffic was going to be bad and had accepted it."
Roads have been jammed since Tuesday — before Haley even issued her order — as Lydia and Steve Dalton of Zionsville, Ind., discovered. They'd planned to vacation on the South Carolina coast until Friday, but as forecasts grew more dire, they bolted Tuesday night.
"It took us a long time to get out of Charleston," Lydia Dalton told NBC News as they crept along west-bound Interstate 26. "We thought we were leaving way ahead of everyone else."
Gas shortages
Michaela Choate and her family started preparing for the storm three days ago, thinking they would ride it out from their home in Myrtle Beach, S.C. But they changed their minds and made for the exits Wednesday morning.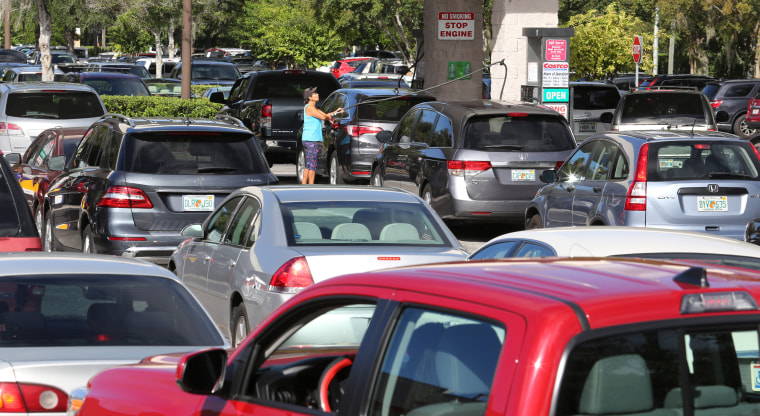 "I couldn't even get near a gas station last night," Choate told NBC News on Wednesday. "It was so packed. You couldn't get into the parking lot." Choate had more success at the wee hour of 5 a.m., when she had to wait 15 minutes to get to a pump. Now, it's on to Asheville, N.C.
Sarah Orr of Hilton Head, S.C., said she waited in a long line at a gas station Tuesday — "and by the time we got up to the pump, it was out of gas."
"They should've been prepared for us," Orr told NBC station WSAV of Savannah, Ga. "They knew that it was coming, so they should've had enough gas."
Empty shelves
Customers in Lake Wales, Fla., cleaned the local Walmart out of bottled water Wednesday morning, NBC station WFLA of Tampa reported. It was the same story elsewhere.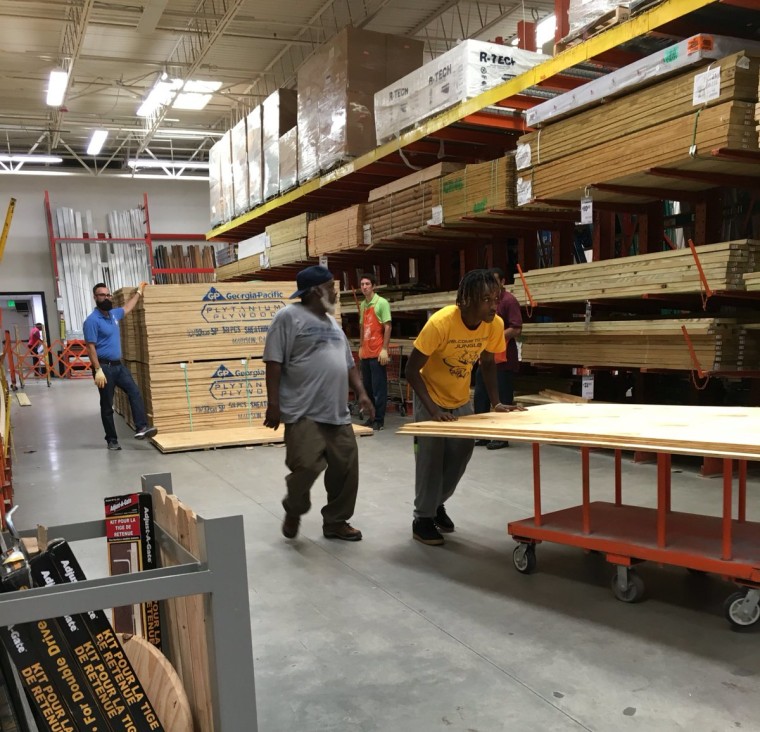 Stacie Klein, a professional photographer from Delray Beach, Fla., told NBC News she started preparing for Matthew three days ago by buying water and non-perishable food.
But when she went to stock up on more Wednesday, shelves were so depleted that she had to make a tour of several stores in Boynton Beach and Boca Raton.
On the bright side, she said, "it's a good that [people] are actually paying attention to the storm and are being prepared."
Price gouging
The attorneys general of South Carolina and Florida implemented emergency measures banning retailers from jacking up prices on essentials — but not before David Orner of Mount Pleasant, S.C., watched as the owner of the gas station hiked the price by 25 cents a gallon.
"I looked over my shoulder and the price went up," Orner told NBC station WCBD of Charleston.
The roadblocks — real and economic — drive home the point that residents in hurricane-prone areas should always be prepared ahead of time. But most aren't, the AAA said.
As coastal residents of Virginia braced for the arrival of Matthew, AAA's Virginia affiliate released a survey Wednesday reporting that only 19 percent of respondents said they had adequate supplies of food, water and batteries on hand.
"Failure to have a family emergency plan for inclement weather can undoubtedly add unnecessary stress when a storms hits, especially if routine communication channels are down," said Martha Mitchell Meade, a spokeswoman for AAA Mid-Atlantic.
The Red Cross issued a helpful all-in-one-page guide for people in the path of a hurricane, which you can download here (PDF):
Among the measures the Red Cross urges:
Get a NOAA weather radio.
Stock up on batteries to run radios and flashlights.
Keep your vehicle's tank as close to full as possible.
Create an evacuation plan — and practice it regularly.
Always keep at least a three-day supply of water and non-perishable foods on hand, along with at least a week's worth of your prescription medications.
Make copies of your vital personal documents — like medication lists, medical records, passports and insurance papers — and keep them with you.
Related: Hurricane Matthew: Here's What You Need in Your Survival Kit
"The Red Cross is getting ready in states all along the East Coast," said C. Lee Clark, regional chief operating officer for the Virginia Region of the Red Cross. "Residents should take this time to get ready, too."