A woman was killed Sunday when a large tree uprooted and fell during a strong storm that lashed San Diego, crushing four cars, authorities said.
The tree toppled in the afternoon as a rare rainstorm with strong winds tore across Southern California. It struck three parked cars and a passing vehicle, killing the driver, NBC San Diego reported.
NBC San Diego: Person Dies After Trees Falls Onto Cars in Pacific Beach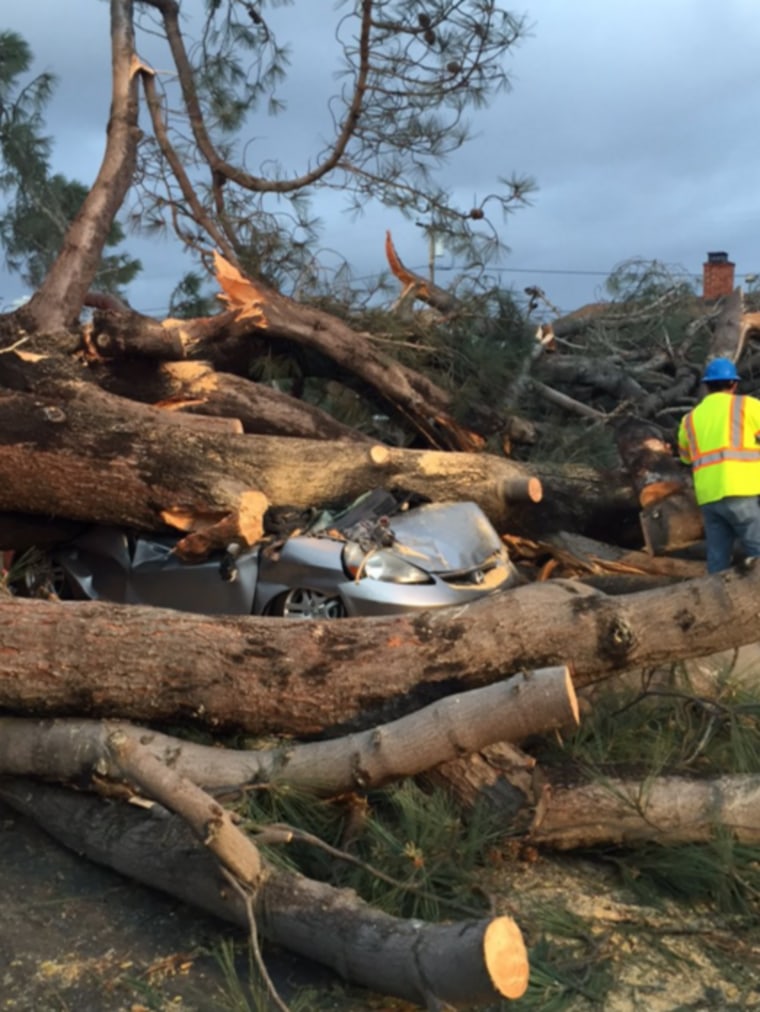 The San Diego Fire-Rescue Department confirmed the death Sunday night in the neighborhood of Pacific Beach. The area remained blocked Sunday night as crews cut up the 8-foot-diameter tree to clear the road, NBC San Diego reported.
The storm dumped as much as 3 inches of rain across parts of Southern California, including Los Angeles and San Diego — enough to create significant flooding fears in areas left bare by wildfires in recent years.
More than 80,000 customers remained without power across the region Sunday night, electric utilities said, including more than 25,000 in Los Angeles.
NBC Los Angeles: Winter Storm Downs Trees, Prompts Flooding in Southern California
In Escondido, a rescue was under way Sunday night for a car that went into a creek in Elfin Forest Recreational Reserve, authorities said.