It's another day of summer suffering for the East Coast and South.
Heat advisories are in place from the coast of Virginia to the bayous of Louisiana — a sweltering swath covering 16 million people. The heat index could top 105 degrees across the Deep South, The Weather Channel reported.
The worst of it is expected a short drive from the water in Wilmington, North Carolina, and Myrtle Beach, South Carolina. The National Weather Service has issued an excessive heat warning there, saying that the heat will be not just stifling but dangerous.
Dallas will flirt with its first 100-degree day of the summer, and the temperature in Houston is expected to climb to 98. Jackson, Mississippi, should hit 98, and Atlanta is expected to reach 93.
It won't be quite so bad in the Northeast — but it won't be comfortable, either.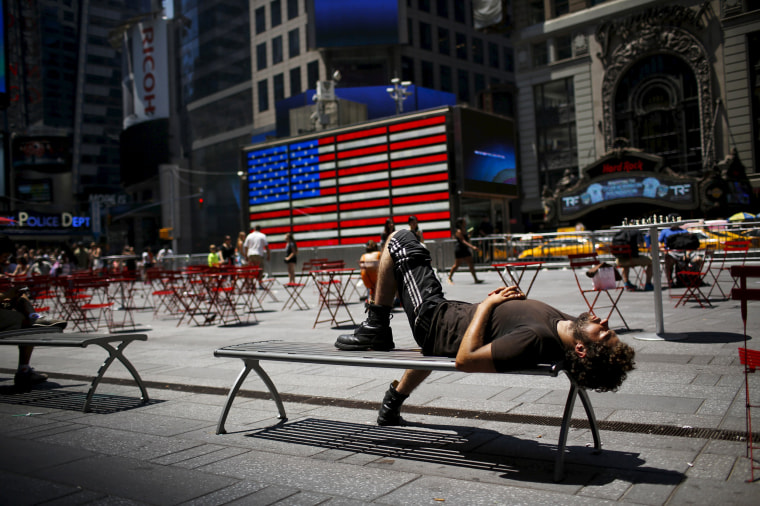 New York is expected to top 90 degrees for the third day in a row, meeting the definition of a heat wave, and the heat index around Washington will be close to 100. In New York, 20,000 customers lost power Monday as the grid struggled to keep up.
In the Midwest, behind a cold front, it's a different story. Chicago is expected to top out at a pleasant 79 degrees.
That cold front will sweep through the Northeast and drop into the South at midweek, lowering temperatures, but the South will bake again this weekend: By Sunday, the heat index in some places could approach 115.