An uncommon August tornado struck Tulsa early Sunday, damaging buildings, toppling utility poles and injuring around 30 people, authorities said.
No deaths were reported when the tornado struck at around 1:30 a.m. (2:30 a.m. ET) The National Weather Service said it confirmed damage from an EF-2 tornado in the central part of the city.
Eight people were hospitalized after a TGI Fridays restaurant collapsed, trapping people inside.
"It completely collapsed right on top of everybody so it's, it's lucky that people came out with their lives," restaurant manager Zane McCollough said.
More than 14,000 people in the Tulsa area lost power at one point due to the tornado and severe storms, utility provider Public Service Company of Oklahoma said. Around 125 utility poles were broken or damaged.
The city's warning sirens did not sound before the tornado struck. Tulsa Area Emergency Management Director Roger Jolliff described it as a fast-moving storm that left little time for warning.
"To have warned we would have been warning after the fact, which would have not been the right thing to do," Jolliff said.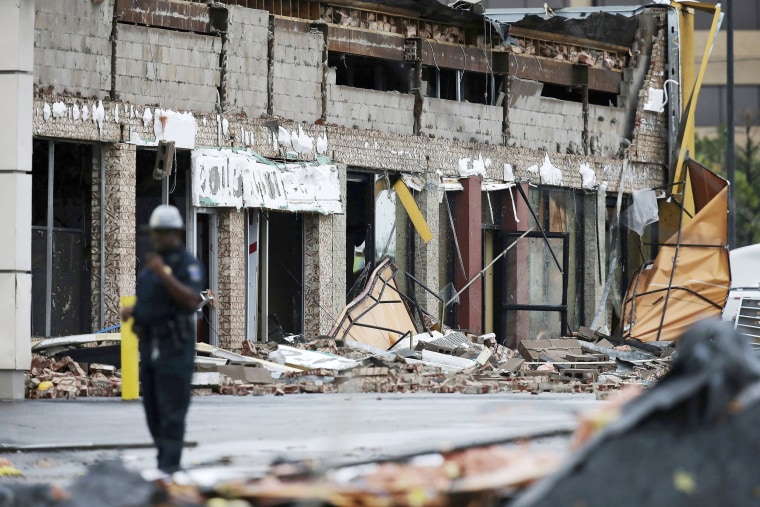 He said that after the deadly tornado in Joplin, Missouri in 2011, a study showed that some residents did not initially heed warning sirens because of what was perceived as past false alarms, and emergency managers are reluctant to sound sirens too often.
The National Oceanic and Atmospheric Administration in 2011 did find that many residents interviewed after that deadly tornado said the first siren did not immediately trigger concern because of what was perceived as past false alarms.
The E-5 Joplin tornado that struck on May 22, 2011, killed 159 people and injured more than 1,000 others. It was the seventh-deadliest tornado in U.S. history.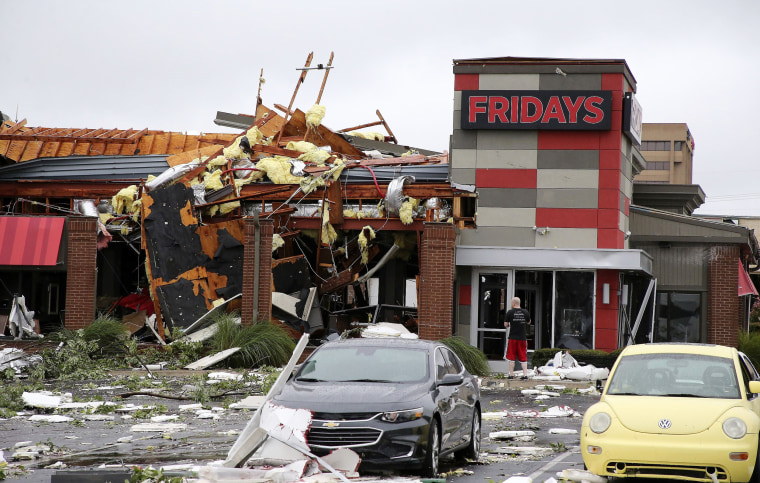 The Tulsa Fire Department said 13 people were transported to hospitals, including a firefighter who was burned in a house fire. A spokesperson for St. Francis Hospital said the medical center received 30 patients with minor injuries like lacerations, and most had been released by Sunday afternoon.
National Weather Service meteorologist Amy Jankowski told the Associated Press that while tornadoes can strike any time, they are generally associated with the spring months.
"I wouldn't say outrageously rare, but it is uncommon," to see an August tornado, Jankowski said.
Crews were clearing streets Sunday and Tulsa Police Sgt. Shane Tuell warned people to stay out of damaged areas if possible.
"Right now we're still identifying dangerous areas of power lines, gas leaks that are in the area, and other debris that can still cause severe injury to individuals," he said.
Elliott Wilson, franchise owner of the bed and mattress store Mattress Firm, assessed the damage to his store Sunday.
"There's definitely going have to be some tile and carpet repaired," Wilson said. "Yeah, it's going to keep us down for a little bit."