Louisiana residents were picking through the wreckage Wednesday after at least seven tornadoes tore through New Orleans and its vicinity — prompting the governor to declare a state of emergency and send out the National Guard.
No deaths were reported in the wake of Tuesday's devastation, but at least 25 people were treated for mostly minor injuries in area hospitals, including a woman eight months pregnant whose home caved in on her and her two children, officials said. She was listed as stable, and her kids were unharmed.
Meanwhile, Gov. John Bel Edwards dispatched the Guard to help state and local police patrol the hardest-hit areas and prevent looting.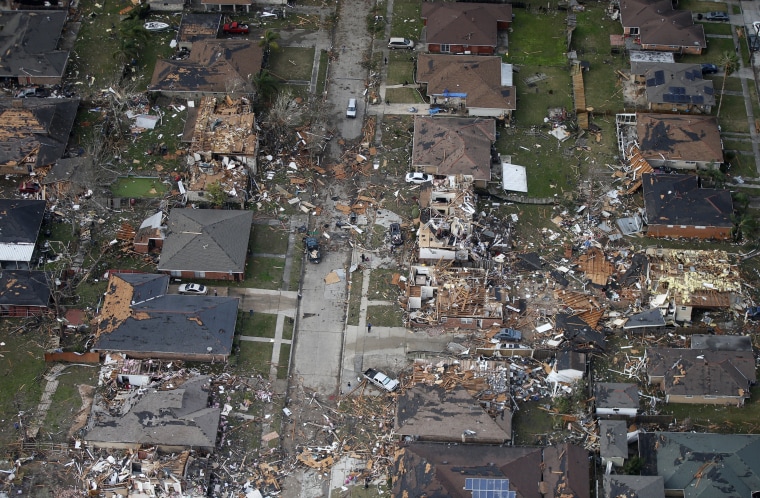 Eastern New Orleans suffered the heaviest damage as a tornado ran along the ground for about two miles while covering about a half-mile wide area, said New Orleans Mayor Mitch Landrieu. The neighborhood is located in the Ninth Ward, which was pummeled by Hurricane Katrina in 2005.
PHOTOS: Tornadoes Devastate New Orleans Neighborhoods Hit By Katrina
"I am heartbroken to once again see Louisiana families suffering in the wake of devastating tornadoes today," Edwards said in a statement. "We are working tirelessly to ensure that every citizen affected by this storm receives the resources they need as quickly as possible."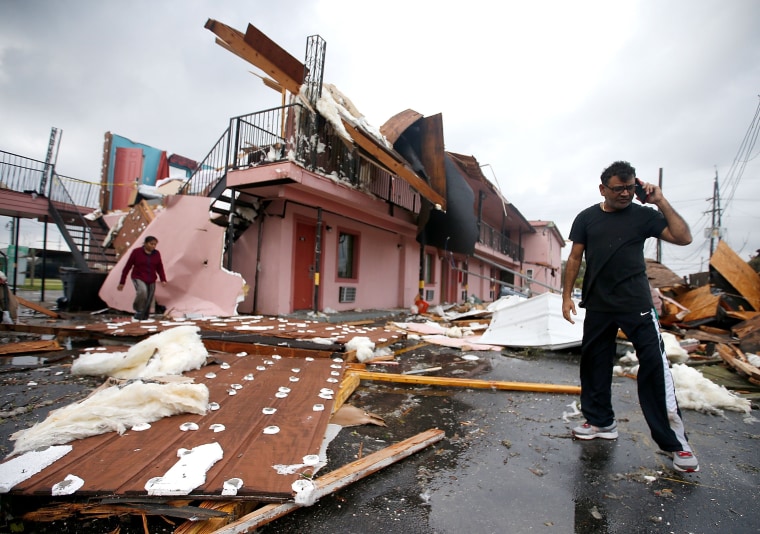 Two of the twisters struck in Orleans Parish, two more hit Livingston Parish, and one apiece touched down in Tangipahoa, Ascension and St. James parishes, Edwards said.
President Donald Trump in an early Wednesday tweet said his thoughts and prayers are with the people of Louisiana.
Emergency crews continued to search homes and clear roads in neighborhoods where roofs were ripped from homes and battered by ping pong ball-size hail.
Many residents emerged from their hiding places to find their world literally turned upside down — flipped-over cars, smashed businesses, foundations where homes once stood.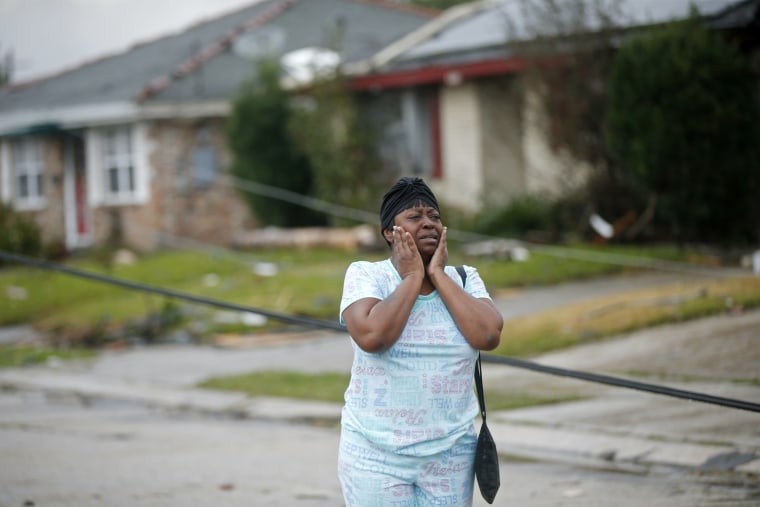 "It's bad," eastern New Orleans resident James Thomas told The Associated Press. "I've never seen it this bad."
More than 12,000 customers were without electricity in Orleans, Ascension and Jefferson parishes, including about 10,000 in metropolitan New Orleans.
Videos posted to social media, meanwhile, captured a furious twister funneling through a gray sky.
The tornado watch in southeastern Louisiana was lifted around 2 p.m. (3 p.m. ET) Tuesday after the storms blew through. But Mississippi remained under a tornado watch that covered the southern half of the state, including Biloxi, Jackson and Hattiesburg.
So did Mobile, Alabama, and much of the Florida Panhandle as the wicked weather moved eastward.
The strongest tornado appeared to have hit Killian, a town in Livingston Parish northwest of New Orleans and Lake Pontchartrain, the National Weather Service said.
At least seven homes were damaged in Livingston Parish, said Brandi Janes, the deputy emergency preparedness director.
"Two of them are completely gone ... all the way to the ground," she said, adding that she knew of two injuries in the parish, both of them minor.
The Weather Channel reported that the storms that ripped through the Gulf Coast also pelted Little Rock, Arkansas, with hail and generated winds as high as 62 mph that howled across western Tennessee.