Tropical Storm Cristina formed off the Pacific Mexican coast late Monday, with forecasters predicting it would blow out into a hurricane later this week.
The storm, some 160 miles off the city of Zihuatanejo, was likely to bring heavy rain and waves of up to 10 feet along a 500-mile stretch of coastline, according to The Weather Channel citing the The Mexican Weather Service.
The National Hurricane Center said that as of 2 a.m. PT (5 a.m. ET) Cristina had maximum sustained wind speeds of 40 mph and was moving at 3 mph in a westerly direction out into the Pacific Ocean. No coastal watches or warnings were in effect.
After Hurricane Amanda formed as the season's first hurricane last month, Cristina would be the second.
A study earlier this month found that hurricanes with female names were deadlier than those given male names.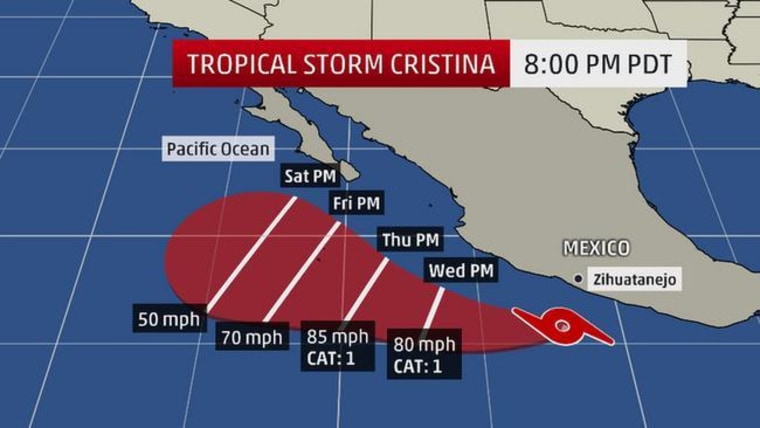 - Alexander Smith