At least two people were killed and almost 4,000 others were forced to evacuate their homes as Typhoon Noul slammed into the northern Philippines, the national disaster agency said Monday.
Noul — called Typhoon Dodong locally — weakened slightly as it hovered about 137 miles northeast of the Batanes Islands at around 7:15 p.m. local time (7:15 a.m. ET) on Monday. The typhoon was packing winds of 87 mph and gusts of up to 106 mph.
Earlier, waves of 46 feet were recorded in the open ocean off the coast, according to the weather bureau.
Noul was gathering speed and was expected to start heading for southern Japan by Tuesday.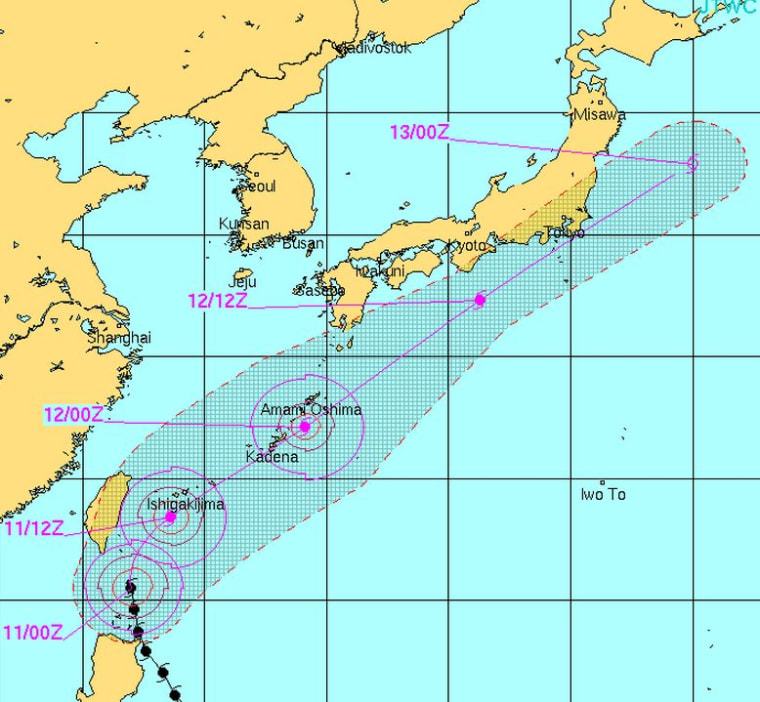 NDRRMC, the national disaster agency, said Noul made a direct hit Sunday with buckets of rain and mammoth waves. Two men, ages 74 and 46, were electrocuted while trying to repair their damaged roof Sunday in Cagayan Province northeast of Luzon, the agency said. About 3,800 people remained in shelters Monday morning in Isabela and Cagayan provinces, where large areas were without power.
Despite the destruction wrought by Noul, it also brought much needed rains to rice and corn farms that had been hit by intense summer heat.
Noul is expected to move east of Taiwan and is forecast to be the equivalent of a Category 1 or Category 2 hurricane as it passes near or over Okinawa early Tuesday local time, The Weather Channel reported. By early Wednesday, it may brush the Tokyo area as a tropical storm with blustery winds and heavy rainfall.
SOCIAL
Reuters contributed to this report.