Tropical Storm Colin made landfall in Florida early Tuesday, packing heavy winds and rain as it moved northeast.
The National Weather Service said Colin's maximum sustained winds were around 50 mph with higher gusts.
The storm's winds and rain were scattered over a wide area. The heaviest rainfall was expected to hit the central Florida peninsula in the early-morning hours, according to the National Weather Service.
Colin was expected to lose its status as a tropical cyclone quickly as moved across Florida and head out into the Atlantic Ocean later Tuesday morning.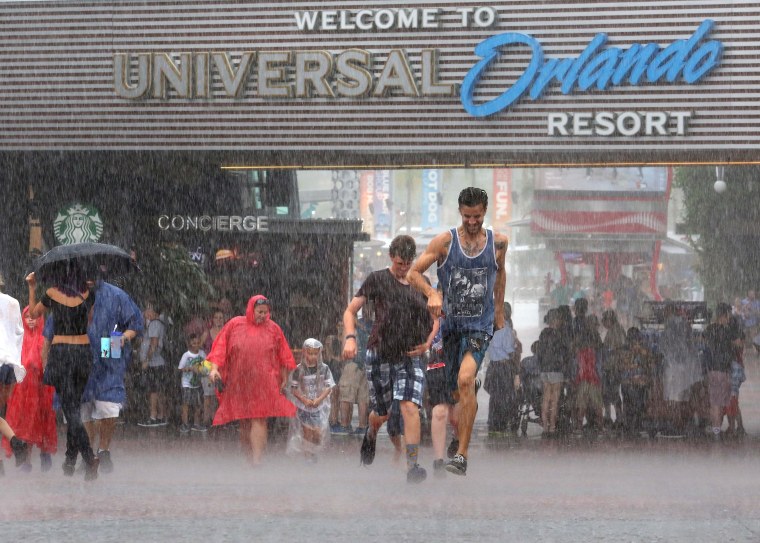 The storm's effects were being felt across much of Florida several hours earlier, most notably in the downing of trees and power lines in the Tampa area which knocked out electricity to about 2,000 customers.
After earlier having warned of the potential for severe storm surges fueled by as much as 8 inches of rain in short bursts, the National Weather Service updated its forecast late Monday to predict total rainfall accumulations of 1 to 3 inches, with locally higher amounts possible.
The National Hurricane Center canceled tropical storm warnings early Tuesday along the Florida Gulf Coast from Indian Pass to the Suwannee River. Warnings remained in effect from the Suwannee River to Englewood and from Sebastian Inlet, Florida, to Oregon Inlet, North Carolina.
Florida Gov. Rick Scott was taking no chances, however, having already declared a state of emergency authorizing the deployment of as many as 6,000 National Guard soldiers across 34 counties if needed.
Colin is the latest in a series of severe weather events across the country, from record-breaking heat in the West to flooding in Texas and storms that are expected to cause problems in the nation's capital and mid-Atlantic region.
Although the 2016 Atlantic hurricane season began only five days ago, Colin is already the third storm of the year.